Paediatric Hypnotherapy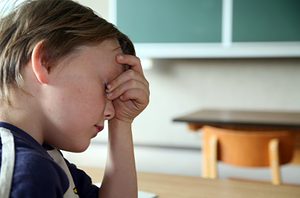 Some time ago The Surrey Institute of Clinical Hypnotherapy recognised the potential market for helping children (up to the age of 16 years old), to solve problems that seem to be ever more prevalent in today's society. They developed a stand alone masterclass in Paediatric Hypnotherapy. The course is comprehensive and covers the entire spectrum of working with children, from legal and ethical issues to recommended protocols for dealing with many different presenting issues. On successful completion of the course, graduates will be issued with a Diploma in Paediatric Hypnotherapy.
Children and young adults respond well to hypnotherapy. They are both imaginative and open minded, they seek guidance and embrace change. Parents are confused and bewildered by the options of therapy available, and they have difficulty in discerning between serious mental health problems and more common behavioural issues. They are also frustrated by the lack of 'NHS' help available, and if it is available, the extended waiting times for treatment makes this option often impractical.
Year on year we see in our practice an over 30% increase in the attendance of children at our clinic. This is with little direct marketing and driven principally on a referred basis. Parents are prepared to drive hundreds of miles to find a qualified paediatric hypnotherapist because they can't find one locally.
It's time for you to help solve that problem by becoming a qualified Paediatric Hypnotherapist.
The course is over an extended day( approximately 8Hrs.)
The syllabus includes the following areas of study
Important issues to be understood when dealing with children
Ethical and legal background in dealing with children
Operator centred inhibitors to Paediatric Therapy
Qualifications
Disclosure and barring service providers
Contra Indicators for Children
Criteria Parental consent
Criteria for children's confidentiality
Code of Ethics guidelines
Communication
Child intake forms
Children's understanding
Concentration in children
Structuring the therapy
Which is the best general approach
Progressive relaxation with children
How to use visualisation with children
Using heroes to change behaviour
Further options – Make believe or let's pretend
Treatment principals
Relationships with Hospitals and GPs
Relationship with Schools/Education Authority
As currently practised, hypnotherapy most often involves helping a child to effortlessly change habits, eradicate discomfort and physical symptoms. The child learns to use relaxation techniques and mental images similar to a daydream or fantasy to enter an "altered mental state" (in other words, to induce hypnosis).
The child may also need specific information about their problem, as a means of helping them learn to exercise control over their body. For example, a child with nocturnal enuresis (bedwetting) may be taught the basic anatomy and function of the bladder.
What are the typical problems with which we use hypnotherapy with children?
Hypnotherapy has been used to treat hundreds of behavioural disorders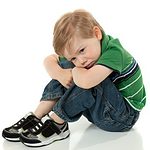 Behavioural problems:
Habits including thumb-sucking
Trichotillomania (hair-pulling)
Nocturnal enuresis (bed-wetting) and Encopresis (soiling)
Sleep terrors
Nightmares, and other sleep disturbances
Swallowing problems
Eating issues, food aversions, and choking
Anxiety and stress
Confidence building
Dyslexia related issues
Illness
Self harm
Compliance with medication
Stuttering/stammering
Weight issues
Exam nerves
Nail bitting
Bullying
Anger
Eczema
Fears and phobias
Problems associated with learning difficulties
Part of the course includes detailed case studies for discussion and resolution. The course also includes hypnotic scripts for children.
This master class is on Saturday the 18th of June 2016 it is held at
Croydon & District Masonic Hall
73 Oakfield Road
Croydon
CRO 2UX
Times 9:00 – 18:00 (08:30 registration)
Course fees are £185 for non members and £130 for NCH-members.
The workshop counts as 8 hours CPD.
Please complete the form below to book.
Master Class Booking Form
---