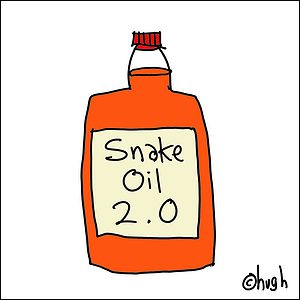 It's all well and good people like Paul McKenna producing a gastric band app, but it's important to understand that these types of apps are often weight loss gimmicks that do not compare with the one-to-one personalised help you would receive from one of our hypnotherapists whose sole aim is to help you to change your behaviour around food.
Our hypnotherapists look at your whole behaviour around food, what you eat, what food means to you and how you respond to the external events in your daily life.
The problem with any app that purports to achieve weight loss success using hypnosis is that it cannot take in to account the individual circumstances of the client. Which means that an individual approach is far more likely to achieve change in your feelings around food, change your behaviour and ultimate achieve sustained weight loss. There is a world of difference between using hypnotherapy and an inexpensive app that, at best we believe is only doing half the job.
Hypnotherapy involves a hypnotherapist working with you to establish how your behaviours are slowly but surely adding to your weight, looking at your underlying beliefs that support the behaviours and working out how to interrupt and alter those behaviours.
One thing that we do know is that unless you change your beliefs and behaviours, NO intervention will deliver what you want, which is fast, easy weight loss that will be maintained long term.
---

For 50 years we have been living with many fictitious beliefs about weight loss.
Now the truth is out. Read Olivia's story and the dramatic effect it had on her life.
Then, I would like to send you regular emails to help you to start taking control of your weight and give you a chance to think, feel and relate to food differently. I want you to know upfront that I will send you one or two emails every week.
Weight Loss Tips and Tricks Emails
Sign up and get FREE entry for our prize draw for 4 standard hypnotherapy sessions
---
So, the next time you consider any weight loss plan, pills, app or any weight loss gimmick, ask yourself a simple question. Will it change my behaviours and beliefs long-term? If not, then all you will achieve (even if it helps you lose weight) is to jump once again on the yo-yo diet cycle.
At the Surrey Institute of Clinical Hypnotherapy we spent a year researching how our body works with food and, more specifically, how our mind interprets our eating patterns and the way different foods create different chemical releases in our brains. It is these chemical releases that affect things like cravings, hunger and mood.
During this year we discovered some amazing and actually well known, if not well publicised, facts about the way our mind and body works.
What we learnt led us to develop an eating plan that is so simple that anyone can follow. There is no calorie counting and, in fact, the whole idea behind the plan is to make it so easy that you don't spend any time thinking about food.
This eating plan is backed up by hypnotherapy that builds confidence and motivation, uncovers and resolves underlying beliefs that support your old behaviours and helps you to create new, more appropriate behaviours. This creates a long-lasting behavioural pattern that lets you step off the yo-yo diet cycle and this means that you wont need any weight loss gimmicks in the future.
So if you're looking for fast, easy weight loss that lasts, don't forget to do things that change your old beliefs and behaviours and then create behaviours that help you to eat appropriately and stay slim and healthy.