Hypnotherapy Surrey
We are an approachable, caring and family orientated hypnotherapy practice located in Wallington, Surrey. The Surrey Institute of Clinical Hypnotherapy has been established over 14 years and is known in the area for providing high quality, confidential and affordable help with everyday problems from anxiety to xenophobia.
All of our hypnotherapists are British trained and registered, and we ensure that we continue to meet the highest standards of therapy through our continual professional development. Our practice provides a comfortable environment with flexible appointment times.
At our practice, the client is always the most important person to us, and as such we will work with you to give you the most positive outcomes possible. When you visit one of our clinics in Surrey with a problem or issue we will work together to resolve it.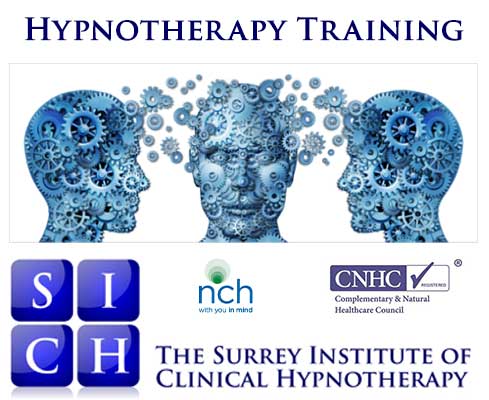 We have a number of hypnotherapists at the practice. Each has their own area of specialisation and we always place the client with the right specialist for their needs. We have a wide range of specialisations including, anxiety, insomnia, panic attacks, weight loss, stop smoking, addictions, problem behaviours, confidence, stress, childbirth and Psoriasis. Every person (and therefore, every case) is different.
Modern hypnotherapeutic techniques are the most dramatically effective brief therapy developed to date. This means that many problems and issues can be transformed using hypnotherapy. The Surrey Institute of Clinical Hypnotherapy provides a wide range of therapies including hypnotherapy, NLP, Counselling, CBT and life coaching. The type used will depend on what the client needs.
We look forward to seeing you soon!
The Surrey Institute team.
---
If you cannot see your problem on the list, please call for a chat where we can advise you on how best we can help you to resolve your problem.
We offer hypnotherapy at various clinics throughout Surrey; Carshalton, Wallington, Coulsdon, Purley, Epsom, Camberley, Croydon, Sutton, Richmond and Tunbridge Wells. We also have a clinic in Harley Street, London.
---
There is a large body of evidence showing the efficacy of hypnotherapy.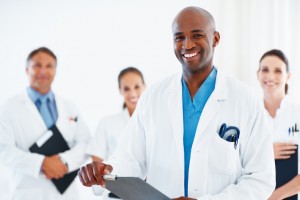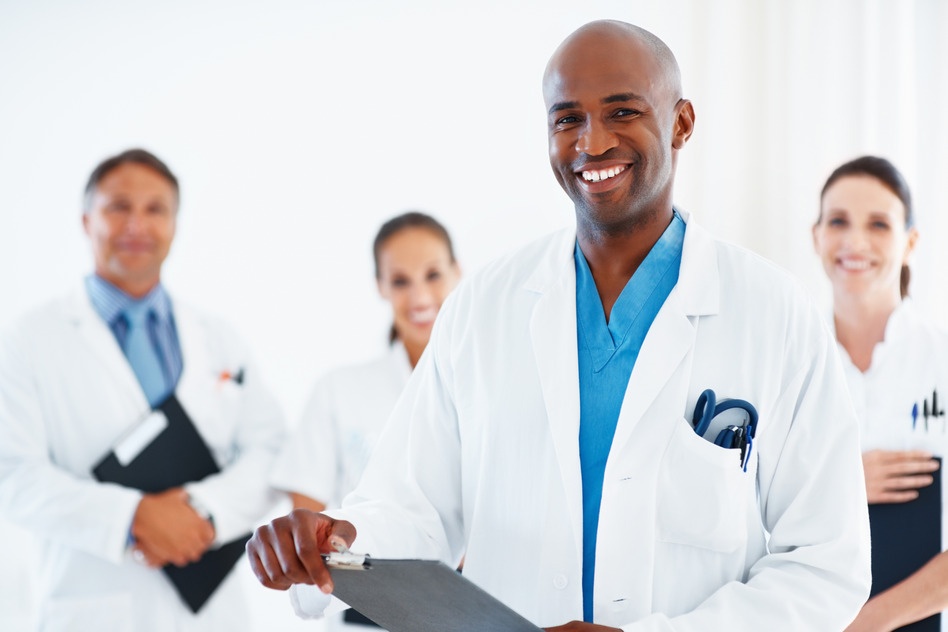 Hypnotherapy has been in use for hundreds of years all around the globe. It is used in hospitals in Ireland for burns victims, in Belgium for anaesthesia with patients that cannot have pain control drugs. It is used by doctors, dentists and many other medical professionals. In the UK, in the main, it is practised by hypnotherapists; i.e. non medical. There are thousands of hypnotherapists in the UK, some good and some not so good. It is difficult for the public to distinguish the good from the bad. However, the Department of Health recommend that, if you are looking for a hypnotherapist, you consult with someone who is CNHC registered. All our hypnotherapists are fully qualified, insured and registered with the CNHC. To enjoy the benefits of Hypnotherapy in Surrey, please phone The Surrey Institute of Clinical Hypnotherapy on 0800 849 7001. Our phone lines are open; Mon – Sat, 8am-8pm.
Intellectual awareness does not bring about a therapeutic change
This means that even if you are aware that you need and want, to change, it does not mean that you are able to affect change in yourself. For example; consider a person with agoraphobia who has panic attacks about travelling on a train. Their conscious mind will say "This is ridiculous! I am perfectly safe on a train…" However, their subconscious mind will be creating this "ridiculous" fear, because the subconscious mind believes (for whatever reason) that there is danger; and when the subconscious and the conscious mind are in conflict, the subconscious always wins. Using hypnotherapy, a client can make changes in their subconscious thought patterns to create harmony with the conscious mind and, therefore, remove the fear.
---
4.9 out of 5 stars (58 ratings)
---
Verified Client

Anxiety cured and inner peace secured

  

Lindsay

 on February 22, 2018 at 22:48:01

Hi, I went to see Paul Howard looking for a new approach to anxiety issues, to be able to relax, embrace calm and to change my responses to unwanted and unsolicited stimuli. After four sessions I am living life differently as I want to live it and I now feel free to make choices when before I was paralysed but an inexplicable fear. I'm very pleased at my decision to try hypnotherapy, being originally very sceptical. Paul has helped me understand the role I play in my own anxiety and I now understand I am not in control. I have felt a deep calm descend over me in the past week which I have never felt before. Well worth the investment. Thank you for giving me a life!
---
Verified Client

A success and highly recommend

  

Russ

 on February 15, 2018 at 15:11:48

I visited the clinic for hypnotherapy to stop smoking. I saw Suzi Miller who I thought was absolutely fantastic. I was sceptical at first but her joyous manner relaxed me and I was hypnotised on the first attempt. I haven't smoked for 4 months now and have been back for a top up session as I was thinking about it on a few occasions. I feel fitter, healthier, and have about £250 a month to use on something other than smoking cigarettes. Highly recommend if you're looking to give up and ask for Suzi, she's brilliant. Russ. Wallington.
---
Verified Client

Very pleased with the progress I have made

  

SKC

 on November 12, 2017 at 21:12:42

I cannot rate Paul Howard highly enough. After several weeks of feeling incredibly stressed, unwell and generally out of sync with life, I decided to try hypnotherapy as almost a last resort. From the minute I stepped into Surrey institute I immediately felt at ease and with each of the sessions I have begun to feel better. Paul was very reassuring about things and spoke to me in an honest and supportive way, which really helped me put things back into perspective. He gave me excellent strategies to cope with some of the issues I was having and even gave me recommendations beyond the hypnotherapy sessions, which I have been able to explore further. I am very grateful for each session and know that I will continue to draw on these long into the future. Money well spent. Thank you very much!
---
Verified Client

Time well spent....

  

BP

 on November 11, 2017 at 16:00:40

Having experienced anxiety for several years and in recent years it had taken on a new level which I wasn't comfortable with and wanted to do something about it. I came across Paul's website whilst searching for something else and decided to try hypnotherapy. During the sessions Paul gave me a different way to look at my anxiety and now I don't view it as being uncomfortable. The sessions have been time well spent.
---
Verified Client

Best choice I have ever made.

  

Charlotte

 on November 08, 2017 at 08:33:47

I came to resolve my anxiety and self deprecation. Honestly the BEST decision I have ever made - Paul was so easy to talk to and really understood where I was coming from. This has been life altering and could not recommend enough. Thank you so so much.
---
Verified Client

Anxiety issues

  

Richard Gardiner

 on July 21, 2017 at 15:53:59

I was becoming increasingly inhibited with anxiety issues and not wanting to take the tablet path a friend of mine ( who had previously been successfully treated at SICH for a similar issue ) recommended I try hypnotherapy. I am after four sessions of hypnotherapy a born again anxiety free individual, with a clear mind and a positive outlook going forwards ... The process is conducted in an extremely relaxed, calming and above all professional environment .... I would therefore also recommend SICH as a very viable alternative to the regular well trodden path of GP's etc ....
---
Verified Client

Excellent therapy by outstanding therapists

  

Ms Miller

 on July 19, 2017 at 19:28:02

I have been going to hypnotherapy at SICH on and off for a few months. This was after a recommendation from a friend. One therapist, Paul Howard, specialises in anxiety, for example, and after suffering with an anxiety related tremor, I was so happy when he stopped it using hypnosis. I had seen psychotherapist's, taken medication which only helped me so far. It never cured me. But, amazingly, Paul Howard stopped the tremor and gave me back my confidence. I am now even able to go on dates without the fear of spilling my drink all over the date! Drink...mmm. that was something I became too accustomed to and reliant upon after a hard day at work. I was putting on weight and once I started drinking I found it difficult to stop. But, Paul White is a problem behaviour specialist so SICH referred me to him. I have now been sober for 2 months and 2 days and I don't even fancy a drink anymore. I goto the pub and nightclubs more than I did as a drinker and can dance as much as my friends. I even had a week in Ibiza without having a drop. Its cheaper as I only drink water and I have since lost half a stone without even watching my diet. Another problem SICH treated me for was depression. I was diagnosed 20yrs ago and have been on and off medication and in and out of counselling. I completely value counselling but the 4 hypnotherapy sessions I had at SICH got me out of my bed and back to work after 4 weeks of severe depression. I have since (with my GP guidance) stopped taking my medication. I feel as if the hypnotherapy has changed my life. It's reached parts of me that the psychologist's have taken years to help me discover. I can whole heartedly recommend it to anyone. But, I wouldn't just trust anyone and was very lucky to be recommended to SICH by a friend. Thank you to both Paul's at SICH.
---
Thank you

  

Charlotte Earle

 on May 23, 2017 at 06:47:31

I wanted to wait a few weeks before I gave my review to make sure I gave an honest review on how I have been since I've finished my sessions with Paul Howard. I can honestly say I think he's changed my life. I was suffering with bad anxiety alongside other side affects. He has given me a new sense of freedom and I feel like my old self again if not better. Thank you for everything you do to help people become the best versions of themselves. I am no longer stuck. Thank you. Charlotte
---
Hypnosis for weightloss

  

Glen Sinclair

 on November 01, 2016 at 21:32:07

I came for hypnotherapy to help manage my weight. The eating plan prescribed coupled with the hypnosis has been fantastic and easy to follow. I'm am now 2.the months in and already lost 2 stone. Thank you Paul for all your help!
---
Exam nerves that froze me to the point of failure

  

Pauline Mccullough

 on October 24, 2016 at 15:47:59

I came for hypnotherapy to ease my fears of taking an exam...I had failed the exam twice before, so felt going down the hypnotherapy route might help. I passed my third attempt. Paul was brilliant, the session and on-going recorded session that I was able to tap into at my leisure put me in a place of control. I highly recommend this company, I would definitely go back if I was faced with a situation again I felt would warrant support from Paul.
---