Hypnotherapy Surrey
We are an approachable, caring and family orientated hypnotherapy practice located in Wallington, Surrey. The Surrey Institute of Clinical Hypnotherapy has been established over 14 years and is known in the area for providing high quality, confidential and affordable help with everyday problems from anxiety to xenophobia.
All of our hypnotherapists are British trained and registered, and we ensure that we continue to meet the highest standards of therapy through our continual professional development. Our practice provides a comfortable environment with flexible appointment times.
At our practice, the client is always the most important person to us, and as such we will work with you to give you the most positive outcomes possible. When you visit one of our clinics in Surrey with a problem or issue we will work together to resolve it.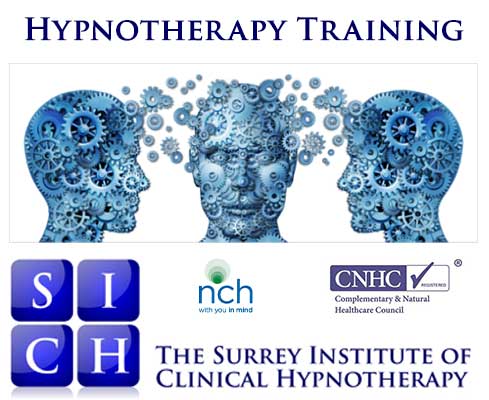 We have a number of hypnotherapists at the practice. Each has their own area of specialisation and we always place the client with the right specialist for their needs. We have a wide range of specialisations including, anxiety, insomnia, panic attacks, weight loss, stop smoking, addictions, problem behaviours, confidence, stress, childbirth and Psoriasis. Every person (and therefore, every case) is different.
Modern hypnotherapeutic techniques are the most dramatically effective brief therapy developed to date. This means that many problems and issues can be transformed using hypnotherapy. The Surrey Institute of Clinical Hypnotherapy provides a wide range of therapies including hypnotherapy, NLP, Counselling, CBT and life coaching. The type used will depend on what the client needs.
We look forward to seeing you soon!
The Surrey Institute team.
---
If you cannot see your problem on the list, please call for a chat where we can advise you on how best we can help you to resolve your problem.
We offer hypnotherapy at various clinics throughout Surrey; Carshalton, Wallington, Coulsdon, Purley, Epsom, Camberley, Croydon, Sutton, Richmond and Tunbridge Wells. We also have a clinic in Harley Street, London.
---
There is a large body of evidence showing the efficacy of hypnotherapy.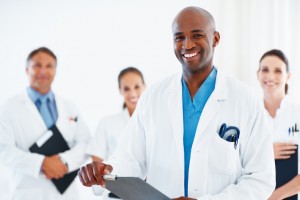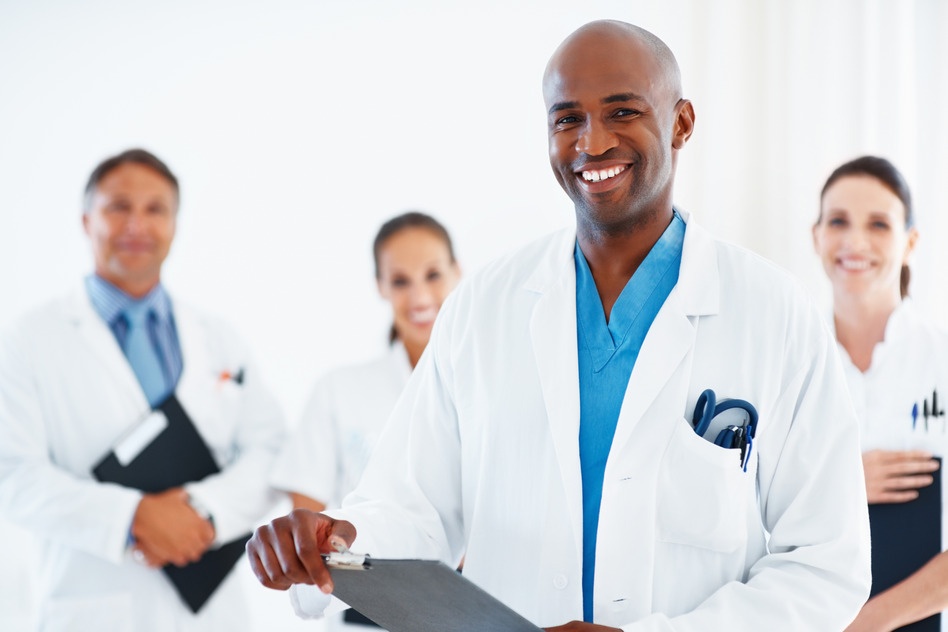 Hypnotherapy has been in use for hundreds of years all around the globe. It is used in hospitals in Ireland for burns victims, in Belgium for anaesthesia with patients that cannot have pain control drugs. It is used by doctors, dentists and many other medical professionals. In the UK, in the main, it is practised by hypnotherapists; i.e. non medical. There are thousands of hypnotherapists in the UK, some good and some not so good. It is difficult for the public to distinguish the good from the bad. However, the Department of Health recommend that, if you are looking for a hypnotherapist, you consult with someone who is CNHC registered. All our hypnotherapists are fully qualified, insured and registered with the CNHC. To enjoy the benefits of Hypnotherapy in Surrey, please phone The Surrey Institute of Clinical Hypnotherapy on 0800 849 7001. Our phone lines are open; Mon – Sat, 8am-8pm.
Intellectual awareness does not bring about a therapeutic change
This means that even if you are aware that you need and want, to change, it does not mean that you are able to affect change in yourself. For example; consider a person with agoraphobia who has panic attacks about travelling on a train. Their conscious mind will say "This is ridiculous! I am perfectly safe on a train…" However, their subconscious mind will be creating this "ridiculous" fear, because the subconscious mind believes (for whatever reason) that there is danger; and when the subconscious and the conscious mind are in conflict, the subconscious always wins. Using hypnotherapy, a client can make changes in their subconscious thought patterns to create harmony with the conscious mind and, therefore, remove the fear.
---
4.9 out of 5 stars (47 ratings)
---
Verified Client

Excellent therapy by outstanding therapists

  

Ms Miller

 on July 19, 2017 at 19:28:02

I have been going to hypnotherapy at SICH on and off for a few months. This was after a recommendation from a friend. One therapist, Paul Howard, specialises in anxiety, for example, and after suffering with an anxiety related tremor, I was so happy when he stopped it using hypnosis. I had seen psychotherapist's, taken medication which only helped me so far. It never cured me. But, amazingly, Paul Howard stopped the tremor and gave me back my confidence. I am now even able to go on dates without the fear of spilling my drink all over the date! Drink...mmm. that was something I became too accustomed to and reliant upon after a hard day at work. I was putting on weight and once I started drinking I found it difficult to stop. But, Paul White is a problem behaviour specialist so SICH referred me to him. I have now been sober for 2 months and 2 days and I don't even fancy a drink anymore. I goto the pub and nightclubs more than I did as a drinker and can dance as much as my friends. I even had a week in Ibiza without having a drop. Its cheaper as I only drink water and I have since lost half a stone without even watching my diet. Another problem SICH treated me for was depression. I was diagnosed 20yrs ago and have been on and off medication and in and out of counselling. I completely value counselling but the 4 hypnotherapy sessions I had at SICH got me out of my bed and back to work after 4 weeks of severe depression. I have since (with my GP guidance) stopped taking my medication. I feel as if the hypnotherapy has changed my life. It's reached parts of me that the psychologist's have taken years to help me discover. I can whole heartedly recommend it to anyone. But, I wouldn't just trust anyone and was very lucky to be recommended to SICH by a friend. Thank you to both Paul's at SICH.
---
Thank you

  

Charlotte Earle

 on May 23, 2017 at 06:47:31

I wanted to wait a few weeks before I gave my review to make sure I gave an honest review on how I have been since I've finished my sessions with Paul Howard. I can honestly say I think he's changed my life. I was suffering with bad anxiety alongside other side affects. He has given me a new sense of freedom and I feel like my old self again if not better. Thank you for everything you do to help people become the best versions of themselves. I am no longer stuck. Thank you. Charlotte
---
Hypnosis for weightloss

  

Glen Sinclair

 on November 01, 2016 at 21:32:07

I came for hypnotherapy to help manage my weight. The eating plan prescribed coupled with the hypnosis has been fantastic and easy to follow. I'm am now 2.the months in and already lost 2 stone. Thank you Paul for all your help!
---
Exam nerves that froze me to the point of failure

  

Pauline Mccullough

 on October 24, 2016 at 15:47:59

I came for hypnotherapy to ease my fears of taking an exam...I had failed the exam twice before, so felt going down the hypnotherapy route might help. I passed my third attempt. Paul was brilliant, the session and on-going recorded session that I was able to tap into at my leisure put me in a place of control. I highly recommend this company, I would definitely go back if I was faced with a situation again I felt would warrant support from Paul.
---
I Feel a New Person Now

  

Mark Eastwood

 on October 14, 2016 at 12:05:55

I would like to sincerely thank Paul Howard of the Surrey Institute of Clinical Hypnotherapy who has helped me greatly to overcome a number of issues that I wanted to resolve. I feel a new person now. Specifically Paul is very direct, honest and out to help. I don't understand why more people do not seek out hypnotherapy - it can help improve so many areas of life quickly and permanently (in my experience).
---
Easy weight loss

  

Lin Mcgraw

 on October 12, 2016 at 10:08:32

So easy to follow. First time in years I have been able to loose weight.
---
Can't thank you enough!!!

  

Julie Wright

 on October 06, 2016 at 08:45:49

I have been to the clinic for two separate issues, one being the fear of flying the other being anxiety. On both occasions my hypnotherapy sessions helped immensely. Thank you so much Paul, I couldn't if done it without you
---
Brilliant experience!

  

Gemma Cox

 on July 04, 2016 at 11:29:10

I have seen Paul H on and off for the past 8 years. I first experienced anxiety after the birth of my second child, Paul gave me the knowledge and tools to deal with my anxiety and eventually it disappeared. I had flare ups at different stages in my life yet never as bad as the first episode. Paul always has time and patience, I have recommended hypnotherapy to friends and family. I found it extremely helpful.
---
Verified Client

My confidence at work is much improved

  

Mr P

 on April 21, 2018 at 16:04:42

Paul Howard has successfully addressed two problems I've had - a fear of public speaking and a lack of confidence at work. The sessions have been very therapeutic - both the way he skillfully got to the root of the problems and then the highly effective hypnosis which I have been able to play back at home. I've felt a different person after each session, able to shed a lot of the negative thoughts that have built up and being much happier in myself. I'm now better equipped to take on challenges without my subconscious self holding me back.
---
Verified Client

Suzannah was wonderful . She helped me to o revoke my anxiety

  

Maria

 on February 19, 2018 at 21:36:16

Suzannah was wonderful . She helped me to overcome my anxiety.
---