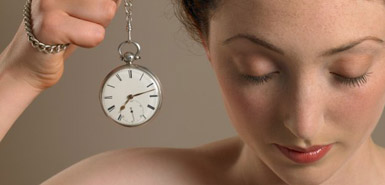 Generally, a professional hypnotherapist will start by finding out about you and what exactly you would like to achieve with your hypnotherapy session. They will also explain to you in full how hypnotherapy works, and the type of treatment or programme they suggest for your individual needs.
The first hypnotherapy session would usually include some hypnotherapy. But sometimes it is taken up entirely in understanding the problem and getting a medical history (if the problem has a complex history). However, this enables you to get to know the hypnotherapist and feel more confident with them.
Hypnotherapy is not some form of magic. For hypnotherapy to work it is important that the client has the desire and motivation to change any unwanted behaviours.
Despite the lack of UK legislations regulating the training and qualifications of hypnotherapists, the vast majority operate to an exceptionally high requirement within their industry. It is very important to determine if your hypnotherapist complies with the policies of a specific regulating body within hypnotherapy. This will certainly enable you to inspect the codes of practice they abide by.
When the treatment begins you might get asked to sit in a comfortable position, traditionally seated or, every now and then, lying down. This might be on a sofa or a comfortable easy chair, it depends on the way the hypnotherapist works. You may well be there for a period of time so you must make an effort to become as comfortable as possible.
Several different approaches are used by an experienced hypnotherapist to assist you to relax, both in mind and body. Normally, you will close your eyes and be helped by the therapist to clear your mind of any stressful thoughts or 'mind clutter'. The hypnotherapist will increase your depth of relaxation as much as possible.
When this is done a hypnotherapeutic intervention can occur. This may vary from hypnotherapist to hypnotherapist, depending on the therapist's personal style and the type of therapy you are having.
There are various myths about hypnotherapy, notably, that you will go into a deep sleep and when you wakeup again you will have no knowledge of what actually happened during the session. This does happen very occasionally but usually only after a couple of sessions and only ever occurs with the clients that are able to reach very deep states of relaxation. However, these deep states do not make the therapy any more effective they just feel more relaxing.
At the end of the hypnotherapy session your hypnotherapist will take some time to allow you to regain full conscious awareness. This will take just a matter of seconds.
It is possible for a client to feel relaxed enough to sleep during the hypnotherapy part of the session. This is quite a common occurrence for a practising hypnotherapist and they'll take the appropriate actions to rouse the client and decide either to carry on, or cease the hypnotherapy session if required.
Whether you have one or several hypnotherapy sessions, normally the hypnotherapist will give you some techniques or even supply you with a recording to use in your home, that will enhance the strength of any work that has been done in the session.
At the end of your hypnotherapy treatment, you will generally feel enabled, positive and very relaxed.
Paul Howard from The Surrey Institute of Clinical Hypnotherapy situated in Surrey, pointed out that, "The biggest fear that most clients have is the idea that they will lose control during the hypnotherapy session. This is about as far from the truth as is possible really. The reality is that the control is heightened whilst in hypnosis with the client becoming more aware."
The Surrey Institute of Clinical Hypnotherapy is committed to raising awareness to the help that hypnotherapy can bring to sufferers of psychological issues. They have specialists that cover various issues such as anxiety, weight control, insomnia, psoriasis, alcohol and smoking. They have been in practice since 2002 and have male and female therapists on staff.