Why Counselling?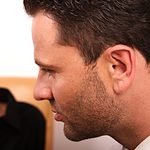 Counselling can be useful at many different times in life; it can help with big or small issues:
Relationship
Marriage
Bereavement
Abuse
Couples
Trauma
You can have counselling for many weekly sessions to search the sub-conscious for underlying issues behind trauma or you can just have monthly "top ups" for combating depression or that winter feeling, or a one-off session simply to explore a point of frustration or help with decision making. The beauty of Hypnocounselling is that you don't need a problem to self explore, you can choose to open your mind to new possibilities of yourself and every instance, Counselling can be a useful tool to help clarify thoughts both conscious and the hidden sub-conscious and look at our behaviours whilst feeling safe and supported.
What's counselling all about?
Counselling therapy is based on the rapport between the client and hypno-counsellor-  Where the therapist "Actively Listens" to what the client is saying consciously and hears how the client is speaking subconsciously through body language, with the combined training of both disciplines the therapist can look at both conscious and subconscious motivations such as eye movement, speed of speech, chosen words etc  Perhaps the client can say one thing and mean another, For example-
"I should go…." means something completely different to, "I want to go……."
Counselling helps to highlight these differences and explore these aspects of ourselves.
It is very difficult to solve a problem alone if we can't see it to solve it; we are all in our own "life maze" and sometimes it takes showing that "maze" to someone on the outside to see how to break free.
Whether we believe (like Freud) that all behaviours stem from our childhood or not; counselling is a great tool to show us how we relate and react to the people in our lives and when we can observe ourselves from a different viewpoint we can solve our problems in a different, sometimes unexpected way.
Counselling – FAQ's
Why come to counselling when I have friends and family I can talk to?
One of the most commonly asked questions…………The beauty of counselling is that a client can talk to a therapist without being told what to do, they can sit in a non-judgemental environment and feel safe to explore their feelings without having to worry whether or not they may upset their friends or family.
Sitting in a one to one counselling environment is sitting in safety. All that is said within the session is confidential: Most importantly you can trust that a counsellor will keep your secrets safe by adhering to a Code of Ethics.
Counselling can complement the hypnotherapeutic process; it can help prepare you for hypnotherapy; if you want to change and don't quite feel ready. It can also support you in your change after hypnotherapy; (unlike popular belief) counselling can also be about looking at our positive behaviours.
Counselling can help to deal with old or new issues that just talking with friends or family may not help…. lets remember, they are part of the "maze". Some clients feel comforted in particularly stressful times at the thought of seeing a therapist weekly or monthly to help address their emotions of what is happening to them in their day to day life. If the client is ready and wants to look at a certain part of themselves, within counselling there is also the chance to explore buried issues or unresolved problems.
An Open Heart.
As part of the counselling process it is important for counsellors within each session to  be kind and non-judgmental-to accept what the client brings-from a broken nail to a broken heart- we cannot know whether everyone feels pain in the same way to the same degree and what is important to you may not be important to someone else, for that reason a therapist listens and "hears" and does not place judgement and views the client with an open mind and an open heart.
The counselling session is a safe place to explore your issues knowing you will be heard and understood.