Building confidence through changing long standing beliefs
Confidence is a positive feeling arising from an appreciation of one's own abilities, which means that you're able to beat all the challenges in your life! Acting confident teaches your subconscious, a new behaviour, in a natural way that integrates into your normal way of life. We need confidence in ALL areas of our life, from getting up in the morning until we go to bed at night each and every day. Hypnotherapy for confidence releases the confidence you were born with.
We face many different challenges from relationships, work, health, education, finance and planning the future. If we don't have an abundance of confidence we can find that small things throw us off track, slow us down and cause anxiety. Confidence is something that you are born with, anxiety is something that you learn. Using hypnotherapy for confidence we can help you to release old beliefs and to change your current behaviour.
How hypnotherapy helps build confidence
Using hypnotherapy for confidence
We use hypnotherapy for confidence with many clients with low self-confidence, low self-worth and low self-esteem. Some of the most common issues are :-
Social Anxiety
Dating
Interviews
Lack of confidence
Public speaking
Presentations
Driving test nerves
Low self-esteem
Pre-test nerves
Exam pressures
Stage fright
Shyness
Fear of rejection
Fear of driving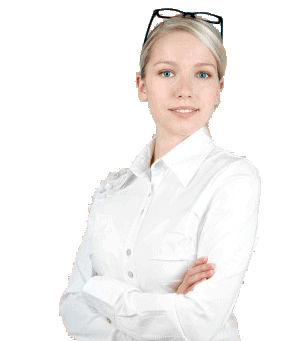 How can hypnotherapy for confidence help you?
Hypnotherapy for confidence helps challenge negative thought processes and limiting beliefs and can eliminate self-doubt allowing you to generate a more positive future, improving self-image and increasing determination.
Lack of confidence can be rooted in negative experiences as a child or teenager, or significant difficult events in our adult life. If these negative experiences are not dealt with they can set a precedent for future achievement. It can be beneficial to pinpoint the initial sensitising event of the confidence problem and use hypnotherapy for confidence to change negative thought processes. Confidence can also be affected by simple day to day living a mistake or two here and there and if this all builds up your confidence can take a plummet. Utilising the full potential of the sub-conscious mind, we use hypnotherapy for confidence to improve self-image and create a more positive self-image.
---
4.9 out of 5 stars (43 ratings)
---
Verified Client

Best choice I have ever made.

  

Charlotte

 on November 08, 2017 at 08:33:47

I came to resolve my anxiety and self deprecation. Honestly the BEST decision I have ever made - Paul was so easy to talk to and really understood where I was coming from. This has been life altering and could not recommend enough. Thank you so so much.
---
Verified Client

Anxiety issues

  

Richard Gardiner

 on July 21, 2017 at 15:53:59

I was becoming increasingly inhibited with anxiety issues and not wanting to take the tablet path a friend of mine ( who had previously been successfully treated at SICH for a similar issue ) recommended I try hypnotherapy. I am after four sessions of hypnotherapy a born again anxiety free individual, with a clear mind and a positive outlook going forwards ... The process is conducted in an extremely relaxed, calming and above all professional environment .... I would therefore also recommend SICH as a very viable alternative to the regular well trodden path of GP's etc ....
---
Verified Client

Excellent therapy by outstanding therapists

  

Ms Miller

 on July 19, 2017 at 19:28:02

I have been going to hypnotherapy at SICH on and off for a few months. This was after a recommendation from a friend. One therapist, Paul Howard, specialises in anxiety, for example, and after suffering with an anxiety related tremor, I was so happy when he stopped it using hypnosis. I had seen psychotherapist's, taken medication which only helped me so far. It never cured me. But, amazingly, Paul Howard stopped the tremor and gave me back my confidence. I am now even able to go on dates without the fear of spilling my drink all over the date! Drink...mmm. that was something I became too accustomed to and reliant upon after a hard day at work. I was putting on weight and once I started drinking I found it difficult to stop. But, Paul White is a problem behaviour specialist so SICH referred me to him. I have now been sober for 2 months and 2 days and I don't even fancy a drink anymore. I goto the pub and nightclubs more than I did as a drinker and can dance as much as my friends. I even had a week in Ibiza without having a drop. Its cheaper as I only drink water and I have since lost half a stone without even watching my diet. Another problem SICH treated me for was depression. I was diagnosed 20yrs ago and have been on and off medication and in and out of counselling. I completely value counselling but the 4 hypnotherapy sessions I had at SICH got me out of my bed and back to work after 4 weeks of severe depression. I have since (with my GP guidance) stopped taking my medication. I feel as if the hypnotherapy has changed my life. It's reached parts of me that the psychologist's have taken years to help me discover. I can whole heartedly recommend it to anyone. But, I wouldn't just trust anyone and was very lucky to be recommended to SICH by a friend. Thank you to both Paul's at SICH.
---
Thank you

  

Charlotte Earle

 on May 23, 2017 at 06:47:31

I wanted to wait a few weeks before I gave my review to make sure I gave an honest review on how I have been since I've finished my sessions with Paul Howard. I can honestly say I think he's changed my life. I was suffering with bad anxiety alongside other side affects. He has given me a new sense of freedom and I feel like my old self again if not better. Thank you for everything you do to help people become the best versions of themselves. I am no longer stuck. Thank you. Charlotte
---
Hypnosis for weightloss

  

Glen Sinclair

 on November 01, 2016 at 21:32:07

I came for hypnotherapy to help manage my weight. The eating plan prescribed coupled with the hypnosis has been fantastic and easy to follow. I'm am now 2.the months in and already lost 2 stone. Thank you Paul for all your help!
---
Exam nerves that froze me to the point of failure

  

Pauline Mccullough

 on October 24, 2016 at 15:47:59

I came for hypnotherapy to ease my fears of taking an exam...I had failed the exam twice before, so felt going down the hypnotherapy route might help. I passed my third attempt. Paul was brilliant, the session and on-going recorded session that I was able to tap into at my leisure put me in a place of control. I highly recommend this company, I would definitely go back if I was faced with a situation again I felt would warrant support from Paul.
---
I Feel a New Person Now

  

Mark Eastwood

 on October 14, 2016 at 12:05:55

I would like to sincerely thank Paul Howard of the Surrey Institute of Clinical Hypnotherapy who has helped me greatly to overcome a number of issues that I wanted to resolve. I feel a new person now. Specifically Paul is very direct, honest and out to help. I don't understand why more people do not seek out hypnotherapy - it can help improve so many areas of life quickly and permanently (in my experience).
---
Easy weight loss

  

Lin Mcgraw

 on October 12, 2016 at 10:08:32

So easy to follow. First time in years I have been able to loose weight.
---
Can't thank you enough!!!

  

Julie Wright

 on October 06, 2016 at 08:45:49

I have been to the clinic for two separate issues, one being the fear of flying the other being anxiety. On both occasions my hypnotherapy sessions helped immensely. Thank you so much Paul, I couldn't if done it without you
---
Brilliant experience!

  

Gemma Cox

 on July 04, 2016 at 11:29:10

I have seen Paul H on and off for the past 8 years. I first experienced anxiety after the birth of my second child, Paul gave me the knowledge and tools to deal with my anxiety and eventually it disappeared. I had flare ups at different stages in my life yet never as bad as the first episode. Paul always has time and patience, I have recommended hypnotherapy to friends and family. I found it extremely helpful.
---