The ultimate hypnotherapy for weight loss programme
Research shows dieting affects the way your brain works and hormone changes encourage you to eat and store even more fat. It shows that in most cases dieters put on more weight than they lose. This is where hypnotherapy for weight loss can help.
When you have worked as long as we have with clients that are desperate to lose weight, you realise that diets don't work. Hypnotherapy is generally the last resort, clients have tried and failed on every diet you can think of.
The simple fact of the matter is losing weight is easy. The difficult part is changing the behaviours that created the weight gain in the beginning and sabotages any future attempts to lose weight and stay a healthy and attractive size. The big difference is that hypnotherapy creates that behavioural change that diets and fancy eating regimes don't.
Using hypnotherapy for weight loss helps you to return to a sensible way of eating without the heartache and effort normally associated with losing weight and dieting.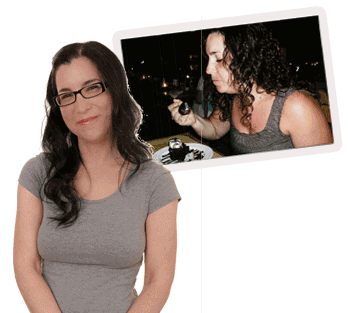 How she took the easy road to losing 5 stone in weight. This true story tells how Becky made the transformation from obese through overweight and then to normal in just 8 months*. Her story is not only inspiring but a real world account of what can be achieved when your mind is in the right place. Read Becky's story…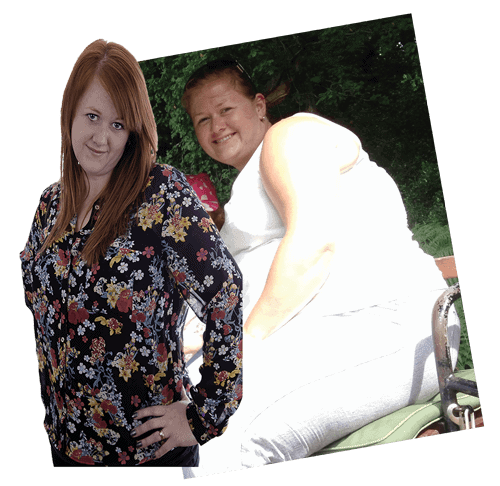 *Miriam lost 3 stone in just 3 short months. Although this is an amazing feat, the real story is how she completely changed her behaviour around food. Bear in mind behavioural changes tend to be long lasting and this can put an end to the constant yo-yo dieting. Read Miriam's weight loss tips…
Factors that create weight gain
How you eat and how it affects your body weight depends on many other factors as well. For example:
Learned behaviour whilst young
Using food as a distraction
Cravings (conditioned responses)
Feelings and emotions
Habitual eating
Quality of your diet
Portion control
Knowledge about food and drink
Exercise level
Drinking water
Genetic issues
Programmes that do not take a number of these factors into consideration are going to have only limited success.  Limited in either the amount of weight loss or how long you can keep it off. Losing weight is a matter of lifestyle change but keeping it off is a matter of using the correct method in the first place.
Using hypnotherapy for weight loss
In our hypnotherapy for weight loss programme we can ask the subconscious to modify your lifestyle without any undue stress or distress. Factors such as old behaviours, feelings and emotions, habits and exercise levels can be altered during the hypnotic process.  Furthermore, we can use hypnotherapy to keep your metabolic rate up, stimulate Leptin and Peptide YY levels and help to suppress Ghrelin by suggesting to your subconscious mind that you are actually eating more than you really are.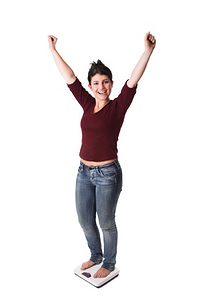 We do this through our Ultimate Slim and Trim from Within™ programme, which uses unique and exclusive techniques developed by us, The Surrey Institute of Clinical Hypnotherapy, so that you can continue to succeed for the rest of your life. When you join our advanced hypnotherapy for weight control programme we support you for as long as you need. Diet programmes alone are unable to do this.
The good news is that you probably already know what you should be eating and you probably know what exercise you should be taking. We don't have to educate you on how and what you should eat and tell you what exercise you should be doing to lose weight.  All we have to do is to use hypnotherapy for weight loss to remove the subconscious programming that is getting in the way of your success.
Why do diets fail?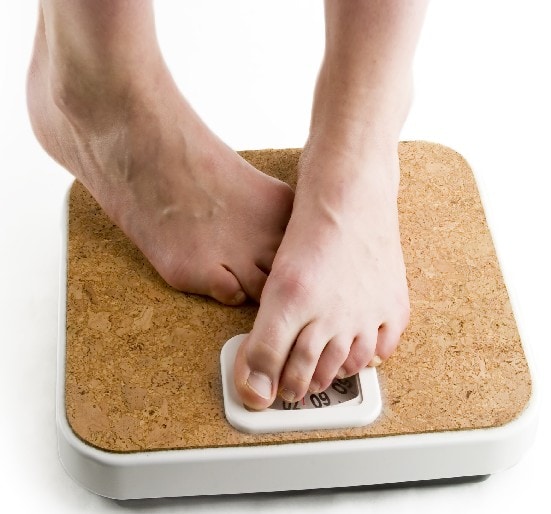 One of the reasons diets fail is because the body reduces its metabolism when we diet (after about 6 weeks), so consequently we need even less calories.  When we stop dieting we need to eat about 400 calories less every day, just to stay at the same weight and this effect can last up to 6 years. See our article It's Official – Dieting Makes you Fat.
Furthermore, the hormone changes within our body actually make life harder for us when we diet. Ghrelin is a hunger-stimulating peptide and hormone and the level increases by 20% when we diet. Add to this the fact that levels of the appetite suppressing hormone, peptide YY, were unusually low and levels of leptin, a hormone that increases the metabolic rate and reduces the hunger feeling, also drop. This leaves people who want and need to lose weight with a battle they just can't win.
So if you really want to lose weight you need to take an approach that takes the hormone and metabolic factors into consideration and also deals with the many other factors that affect weight loss. Our Ultimate Slim and Trim from Within™ programme does this and enables you to have a plan for success that can last the rest of your life. Complete our Weight loss pre-assessment and we will email you back an individual plan of how The Ultimate Slim and Trim from Within™ programme could help you.
The Ultimate Hypnotherapy for Weight Loss Programme
This is a programme focused on changing your behaviour. If you know what you want to change, we can help you to make the changes. This programme includes 6 sessions of hypnotherapy for weight loss, one to one with a therapist.
You can complete the The Ultimate Slim and Trim from Within programme on a one to one basis in 4 or 6 sessions. These sessions cost £70 (£80 evenings and weekends) each. Please call 0800 849 7001 or complete our Weight loss pre-assessment and start using hypnotherapy for weight loss and get your life back on track.
---
4.9 out of 5 stars (49 ratings)
---
Verified Client

My confidence at work is much improved

  

Mr P

 on April 21, 2018 at 16:04:42

Paul Howard has successfully addressed two problems I've had - a fear of public speaking and a lack of confidence at work. The sessions have been very therapeutic - both the way he skillfully got to the root of the problems and then the highly effective hypnosis which I have been able to play back at home. I've felt a different person after each session, able to shed a lot of the negative thoughts that have built up and being much happier in myself. I'm now better equipped to take on challenges without my subconscious self holding me back.
---
Verified Client

Suzannah was wonderful . She helped me to o revoke my anxiety

  

Maria

 on February 19, 2018 at 21:36:16

Suzannah was wonderful . She helped me to overcome my anxiety.
---
Verified Client

Thank You SICH

  

Jennifer (Lopez)

 on November 02, 2017 at 13:17:38

I went to Paul White at SICH on 18 October to quit smoking. On 18 October I QUIT SMOKING. A hypnotherapy success story in three words. But there's more to it than that. I was advised by a friend with previous experience to seek help from SICH. This is why I ignored the pressure put on me to find a 'local' hypnotherapist in Dublin, pay Ryanair for the doubtful pleasure of getting myself across the Irish Sea and imposing on friends who not only putm up (and put up with me) for two nights but drive me right through London on a miserable morning to get me to SICH 50 minutes late. Paul W was unfazed by my wetly bedraggled, highly stressed state. He immediately put me at my ease (and my wet trainers on the radiator) and made me feel I'd arrived at the right place. I have nothing but the highest regard for SICH in general (easy, fast communication) and Paul W, in particular. Right now I am delighted to be in contact with him as a follow-up to my therapy. I feel I am in safe hands. Although I'm fully aware that I am responsible for myself, it's so good to know I can continue to ask Paul for help. Jennifer (Lopez)
---
Verified Client

It's worked for me and I've saved £7300.

  

Stephen Knowles

 on November 01, 2017 at 18:21:57

2 years 5 months (£7300 saved) smoke free. I'm back to see Paul to help me change my behaviour around eating. I would recommend Paul to anyone considering Hypnotherapy and have even paid for a family member to see Paul as a birthday present to stop smoking. It's a great gift because as she's now saving £3000 a year I won't need to get her a present this year!

The Surrey Institute of Clinical Hypnotherapy:

  Congratulations on the good work and thank you for your review.
---
Verified Client

New beginnings

  

Harriet

 on November 01, 2017 at 03:16:34

Since having hypnotherapy from Paul, it has really helped decrease my anxiety enable to change my perspective on life. It has given me a new lease of life! Thank you!
---
Verified Client

Free from cigarettes/ vaps and happy

  

M McCann

 on October 16, 2017 at 21:34:33

I wanted to stop smoking and this was my last hope as I had tried everything else. Paul was very helpful arranging the session and was very professional. I have thankfully now not smoked and even though I was stressed with my upcoming wedding arrangements I did not once think about having a cigarette. I would strongly recommend Paul to anyone who like myself really wants to give up as it really does work. Thank you for your help.

The Surrey Institute of Clinical Hypnotherapy:

  Thank you, Harriet. I'm glad you're still doing well.
---
Verified Client

Amazing results

  

R Watson

 on September 29, 2017 at 19:03:38

I was really surprised at my experience as I was a non believer but have had great results
---
Verified Client

Amazing*****

  

Happy C

 on September 29, 2017 at 17:21:23

So so grateful to this institute....especially to Paul Howard. He helped me so much with my anxiety and overall stress. Such in a better place now as managed to learn how to overcome my fears, control my emotions and found ways to keep myself calm despite getting stressed from time to time. Did a few sessions and will happily go and see him again whenever I will need someone to talk to. So much better to let it go and move forward with positivity. Keep calm! :)

The Surrey Institute of Clinical Hypnotherapy:

  Thank you for your kind words and keep up the good work.
---
Verified Client

No regrets at all, really helped me addressing some dark addictive issues!

  

Bill

 on September 25, 2017 at 19:41:32

I came to address some bad addictive habits that had gotten out hand over the years. This was my first experience with hypnotherapy so I came with an open and intrigued mind. My therapist was Paul White who I had 3 sessions with, the first was more of a consultation, the following two I was put under hypnosis. I must say I was very impressed, particularly with the first session, which has managed to help in tapping into my subconscious mind to instruct it to stop being so reckless and I can honestly say it has helped with reducing an addictive habit I had. Paul provided a recording for my last session, I just wish there was one for my first session as that seems to be the one that has had the biggest impact. My only other request would be a bit more of a debrief around what I could expect, it was very final once the 2nd session had completed, however, if it works then I am not going to complain and I'll be better off in the pocket! Would I recommend anyone to try Hypnotherapy out? Absolutely and this comes from a self confessed sceptic!
---
Verified Client

Thank you again

  

Finn

 on August 30, 2017 at 19:55:53

I was a heavy smoker, now I'm not. Nor am I an evangelical ex smoker which makes it easier for everyone. Many, many thanks.

The Surrey Institute of Clinical Hypnotherapy:

  Thank you, Finn. Enjoy your life as a non-smoker.
---
---


For 50 years we have been living with many fictitious beliefs about weight loss.
Now the truth is out. Read Olivia's story and the dramatic effect it had on her life.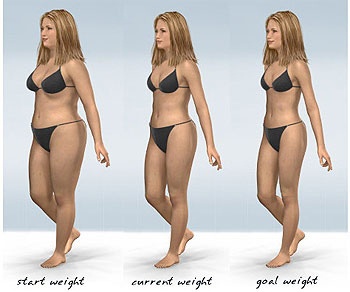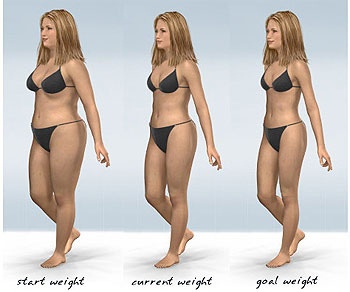 Then, I would like to send you regular emails to help you to start taking control of your weight and give you a chance to think, feel and relate to food differently.
Free Weight Loss Tips and Tricks Email List
Sign up and get FREE entry for our prize draw for 4 standard hypnotherapy sessions
---