Hypnotherapy for Problem Behaviours

Helping You To Change Those Problem Behaviours…
We have a plan…
Uncover Old Behavioural Triggers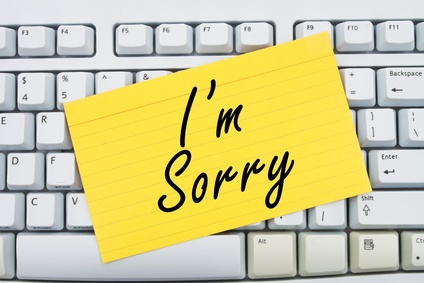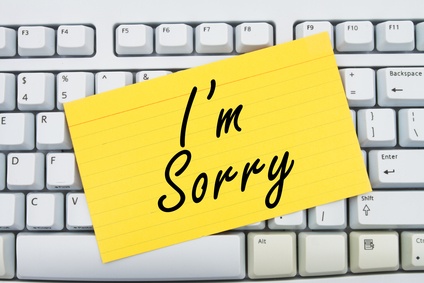 Enhance Motivation To Change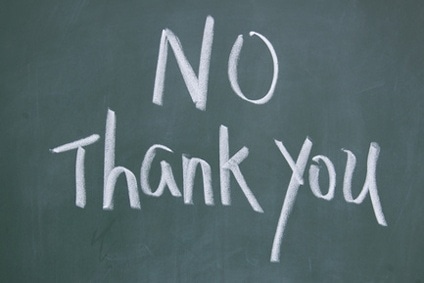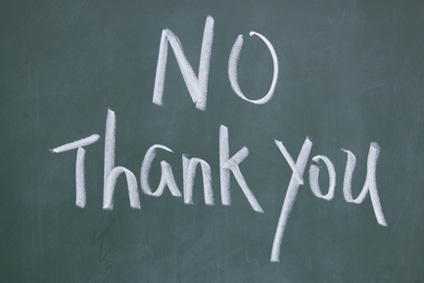 Establish A New Behaviour
Some of us really struggle with problem behaviours, things like alcohol, gambling, insomnia and drug use to mention a few. Helping people make behavioural change is bread and butter to us, and hypnotherapy is very effective at making these changes long-lasting. In the main, most problem behaviours can be altered in just a few sessions.
Call for a chat or to make an appointment
---
The phrase hypnotherapy for addictions is an emotive and often misused phrase.  We prefer to use the phrase hypnotherapy for problem behaviour, which is any repetitive behaviour that increases the risk of illness or mental health issues as well as damaging and disrupting family, employment, personal or recreational pursuits.
Often the client may have tried many times to curb or control the behaviour but are unable to maintain control.
These may include:-
Problems with Alcohol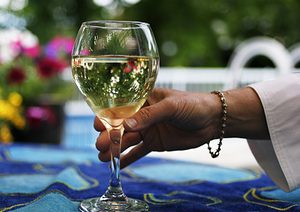 Alcohol is a readily available, legal substance for adults to use. Prolonged or excessive use can lead to dependency problems. Even use of alcohol in small amounts can impair the ability to work machinery or drive safely. Alcohol is known to be a factor involving violence, including abuse.
Problems with Compulsive Gambling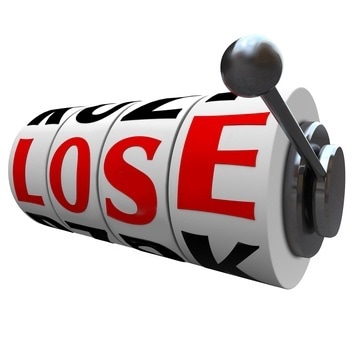 Many people enjoy a game of chance in the hope of winning money or prizes. When it becomes a compulsive activity and the individual is unable to stop, (despite the fact that continuing to gamble is creating problems) that is a sign that the person has become addicted to gambling.
Problems with Drug Misuse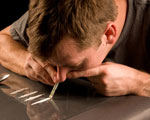 Drug problems include both illegal substances and legal drugs. The problem is the same, whether your drug of choice is readily available by prescription or not. The behaviour needs to be changed before stopping the physical need for the drug – for most people this is where they fall down.
Problems with Compulsive Shopping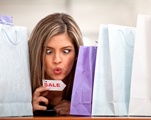 For some people, compulsive shopping is an all-too-real problem. They use this activity as a way to deal with emotional and other problems in their lives. This excessive shopping may lead to financial problems, as well as relationship issues with the compulsive shopper's spouse or partner.
Problems with Sex Addiction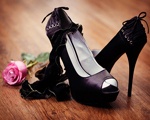 Having an addiction to sex has nothing to do with your sex drive (or lack thereof). While it's normal to have a healthy interest in sexual activity, a person with an addiction to sex is likely engaging in risky sexual behaviour to feed their compulsion. They may be visiting prostitutes, having affairs, picking up strangers to have sex with, excessive internet use, exposing themselves or looking in windows to satisfy their urges.
Most of our clients are referrals from former clients which in itself is a testament to the effectiveness of the therapy.
Paul White talking about problem behaviours
Using hypnotherapy for addictions / problem behaviours
The term "addiction" is really only used to describe typically a physical or psychological dependency. To summarise, a problem behaviour is any behaviour that compromises, disrupts or damages family, employment, health, personal or recreational pursuits. There are many different words used to describe problem behaviours, such as :-
Impulsive = sudden strong unreflective urge
Compulsive = resulting from or acting on an irresistible urge
Excessive = more than is necessary, normal or desirable
Habitual = done constantly or as a habit
Addicted = physically dependent on a particular substance or activity
Dependent = relying on something or someone for support
Pathology = medicine dealing with the causes and effects of diseases
Problem = a harmful matter needing to be dealt with and overcome
What happens during the programme for addictions
The initial consultation for any problem behaviour (addiction) will focus initially on a brief history and outline of the problem, how it began and the pattern of behaviour as it currently exists. For example, someone with a drinking problem may just wish to stop drinking at home rather than give up alcohol completely.
With hypnotherapy for addictions / problem behaviours, it is important to take the history and the development of the problem so we can establish exactly what it is that the client hopes to achieve in using hypnotherapy for addictions and how best we can help.
How does hypnotherapy for addictions help?
When using hypnotherapy for addictions / dependency, a behavioural change is usually achieved relatively quickly and can normally lead to a permanent resolution. The outcome is not influenced by the length of time the behaviour has taken place in the past.
We have successfully treated a wide range of problem behaviours over many years, ranging from cocaine to gambling. We would not usually class smoking or weight control as an addiction / problem behaviour.
---
4.9 out of 5 stars (58 ratings)
---
Verified Client

Hypnotherapy has helped our child to cope with her problems greatly

  

Barbara

 on October 02, 2018 at 20:38:18

Our young daughter who is now 9 had a few hypnotherapy sessions last year. She suffered from a few problems; was frightened to go to sleep on her own and would also get up frightened in the middle of the night, she had a phobia of the spiders, anxiety and a few other problems. All this had a big impact on her at school and home. Paul White helped her a lot, more than any other treatment she had (therapy). He said she might need a top up in the future. After her hypnotherapy, she was the best as we have known her for a long time. This year she so far needed one top-up session, she is doing very well at school, coping better with her problems. Hypnotherapy was our last resort and I would fully recommend hypnotherapy in this Institute if required I will not hesitate to use their services again, it is a small price to pay for our child's health.
---
Verified Client

Paul is very helpful. Thanks for your time.

  

Mary Jane

 on September 25, 2018 at 11:02:48

I was heading in a downward spiral, with bad thought's beating me down. Didn't no what direction to turn. well worth the sterling, Paul teaches you to relax and look at the bigger picture. Stop thinking about yourself and Dwelling on negative thoughts. The techniques will help you to be more relaxed and have a clearer mind.
---
Verified Client

Anxiety-a thing of the past for me. Cannot believe how different I feel after such a short time.

  

Julie

 on May 29, 2018 at 22:00:18

I came to have hyponotherpy as my mother had passed away 7 months ago and I was suffering with anxiety, I felt that the anxiety was getting in the way of everything that I was doing even stopping me from greaving my mum. I had my doubts that hyponotherpy could help me but my daughter had recommended SICH as she had used them successfully in the past for panic attack's. I felt that it was worth a try and that I had to do something. (I didn't want to go to my doctor as I felt silly and did not want to be put on medication) .i am absolutely amazed at the results of my hyponotherpy sessions, my outlook has completely changed, I feel like "me "again , I have more energy as I'm not wasting it on pointless worrying . I can finally "greave " my mum in a positive way ... I have learnt that I have control of how I feel and that guilt is really a pointless waste of time. I am writing this a week after my last session and I have had an unbelievable shocking stressful week but I am pleased to report that although it has been a very sad time, I have been able to step up and be strong and help in a productive way through the week without any anxiety.

The Surrey Institute of Clinical Hypnotherapy:

  Thank you, Julie, I'm so glad you are doing well.
---
Verified Client

Anxiety issues

  

JD

 on May 22, 2018 at 21:37:11

First I was a bit cautious about trying hypnotherapy as I was not sure what to expect. However, as my anxiety was getting worse, I was very keen to try anything to help me get out of the constant state of fear and racing heart and mind. After the very first session I already felt very hopeful about this technique. Paul H. is a very honest and easy to talk to person and despite my very shy personality and deep insecurities, I felt very comfortable discussing all my issues with him. I also very much appreciated all the advice Paul's given me. It was a real eye opener to see how many of my issues have connection to my past and how much I kept holding onto all my negative beliefs all these years. There has been a lot of questions constantly on my mind for many years and I very much appreciated the constant sense of relief I felt after they finally got answered. I found the therapy very effective, helpful and would very much recommend it to anyone who is no longer willing to put up with their anxiety. Again, thank you very much for everything, Paul.
---
Verified Client

It worked! Four sessions for anxiety and fear of flying- the sessions were worth every penny.

  

Lucy Furlong

 on May 01, 2018 at 13:26:40

I went to see Paul because I was flying to the USA for a holiday, and to get married, and had been struggling with general anxiety disorder and a fear of flying for several years. Four sessions later, three focused on the anxiety, and the final one on flying, I managed to fly to New York, then Houston and then San Fransisco, and had a wonderful wedding day! Not only that but I have also experienced a significant reduction in the daily anxiety I was experiencing, which has made life a whole lot easier and more enjoyable! I am so pleased I discovered the Surrey Institute of Clinical Hypnotherapy - Paul was friendly and helpful and put me at ease. The sessions were worth every penny.

The Surrey Institute of Clinical Hypnotherapy:

  Thank you Lucy. I hope your married life is all you wanted.
---
Verified Client

My confidence at work is much improved

  

Mr P

 on April 21, 2018 at 16:04:42

Paul Howard has successfully addressed two problems I've had - a fear of public speaking and a lack of confidence at work. The sessions have been very therapeutic - both the way he skillfully got to the root of the problems and then the highly effective hypnosis which I have been able to play back at home. I've felt a different person after each session, able to shed a lot of the negative thoughts that have built up and being much happier in myself. I'm now better equipped to take on challenges without my subconscious self holding me back.

The Surrey Institute of Clinical Hypnotherapy:

  Thank you Peter so glad you are doing well.
---
Verified Client

Helped me so much

  

Jasmine-Amy

 on April 14, 2018 at 22:12:48

I went to Suzannah for help with a really traumatic incident that I was struggling to move on from. I had 4 sessions with Suzannah. Each time I visited the practice, she made me feel so comfortable and at ease. She was not judgmental in any way and made me feel very safe. She was very understanding of my circumstances and really helped me. She recorded all my sessions so I could listen at home too and she adapted the sessions to what I needed help with for that week. After my 4 sessions with Suzannah, she was still available when I needed advice and I'm so grateful for that. Such a lovely woman and a wonderful hypnotherapist. She has helped me so much! I will definitely be returning to Suzannah if I feel I need any other sessions in the future and I would highly recommend Suzannah
---
Verified Client

Amazing result after only a few sessions.

  

C

 on April 13, 2018 at 13:28:30

I came to see Paul Howard to help with confidence issues, and social anxiety symptoms. He took his time to listen to all my worries, and concerns, and what I wanted changed. He was clever in finding out where my confidence, and social anxiety issues came from, and made a treatment plan. I felt very comfortable being open with Paul, and it was easy to relax into hypnotherapy sessions. After only 4 sessions, I noticed a huge difference in how I felt about my confidence, and started to live my life more as someone with confidence would. I even applied for a job I would normally have shied away from, and got it ! Would highly recommend seeing Paul for social anxiety issues.
---
Verified Client

Child with sleep issues.

  

Kate Slatter

 on March 18, 2018 at 16:04:18

I recently brought my daughter Emily to see Suzannah as she has been suffering with nightmares and had been frightened to sleep on her own for around 6 months. Suzannah spent the first part of our session putting Emily at ease and finding out in depth all about her fears. She did a couple of visualisations and then went on to the main hypnotherapy. Emily 'woke up' from her session excited and happy, the effect was immediate. We had another session with Suzannah a week later where she worked on Emily's confidence and self-belief. Since the sessions Emily has been a lot happier in herself and has been sleeping in her own room again. We both really liked Suzannah and I felt that she has a natural way with children. I wouldn't hesitate to recommend her and would definitely go back to her should we need any help in the future.
---
Verified Client

Clearly a life-changing experience

  

Mrs Hendry

 on March 15, 2018 at 10:33:57

I can't recommend highly enough The Surrey Institute of Clinical Hypnotherapy. I did 3 sessions with Paul Howard confronting my fear of flying and other issues. The sessions were very professional and he spent time beforehand to explain how clinical hypnotherapy works and the entire process of hypnosis . I felt safe and listened to . As a result of the sessions, I no longer fear getting on a plane and have been travelling in comfort ever since. Paul made me understand what causes fear on the first place and how to battle against it. After only 3 sessions, I have better understanding about the world around me and Paul has given me the tools to go thru everyday life without stress. My communication with Paul Howard and the sessions, gave me new strengths and I decided to enrol into one of the courses The Surrey Institute of Clinical Hypnotherapy runs . Clearly a life-changing experience .
---