Hypnotherapy for Anxiety


Helping You Change Thoughts, Feelings And Behaviours…
We have a plan…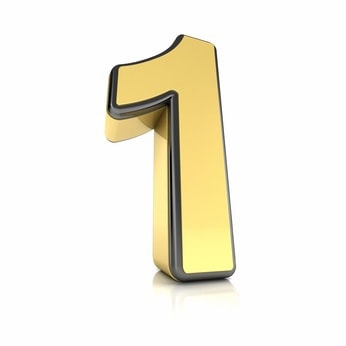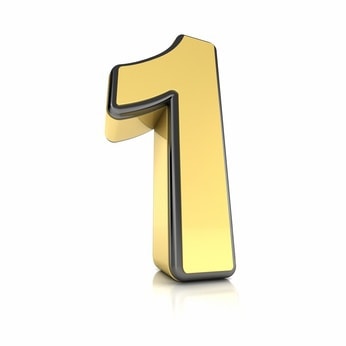 Remove underlying anxiety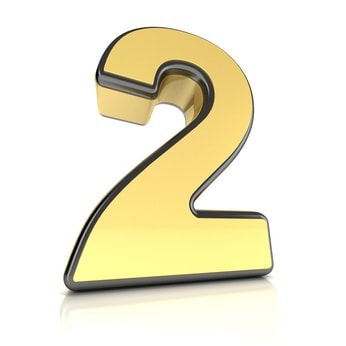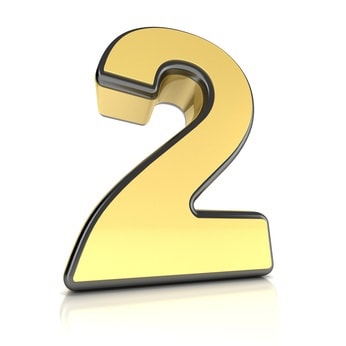 Remove the fear of the fear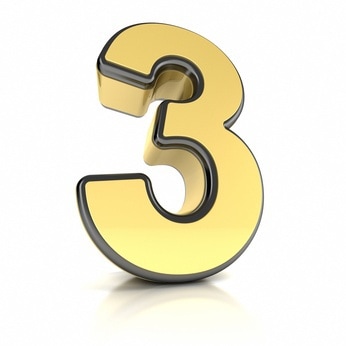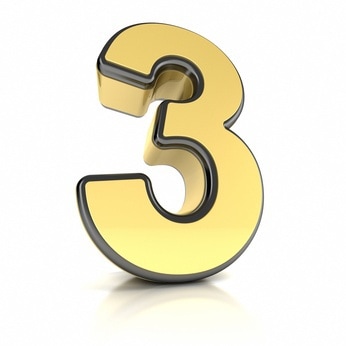 Make the changes permanent
Treatment for anxiety should not be about being brave. Using our help and techniques, we would expect to remove their underlying anxiety completely, tackle any situational fear and then make the new behaviours permanent. Thus providing our clients with the freedom that many of them have not experienced for years.
---
Anxiety doesn't have to be permanent
We use hypnotherapy for anxiety and panic attacks and it is an extremely powerful tool. We use
hypnotherapy
with anxiety to change the thought processes that lead to anxiety and panic.
During the hypnotherapy processes, the client reduces the anxiety levels they previously experienced in a specific situation. The video to the right is a real testimonial, portrayed by an actress, to maintain the confidentiality. This client is talking about her anxiety and how hypnotherapy changed her life for the better.
When anxious clients first consult with us, we are often surprised at how they have attempted to cope by just using their own resources. They often demonstrate amazing courage and fortitude in an effort to manage their fears, without the help of professional and well-proven techniques such as hypnotherapy.
Paul Howard talking about anxiety
Many different types of Anxiety
There are many different types of anxiety. Although they have similar characteristics, they are all different and, therefore, have to be treated in different ways. They can be split into several distinct groups. This list is not exhaustive, simply a sample of the different types.
Types of Situational Anxiety
Transport
This is a very common anxiety and it encompasses a wide range of issues, like:
Getting stuck in traffic
Using the motorways
Going over bridges
Travelling on trains
Fear of flying
Afraid to go on holidays
Travelling on the tube
Meetings
This fear tends to affect people on a professional level and includes things like:
Panicking in meetings
Getting anxious talking to the boss
Worried about interviews
Anxious about exams
Giving presentations
Fear of the unexpected question
Performance
This fear affects anyone that is under pressure to perform on a particular day
Public speaking
Sporting events
Performing on stage
Speaking foreign languages
Driving test nerves
Playing musical instruments
Singing in public
Toilet
This fear is extremely common and is generated when someone believes that they may not make it to the toilet or being observed whilst using the toilet. Typical anxieties are:
Afraid of using the toilet in public places
Needing to be near the toilet whilst travelling
Worried about being stuck anywhere without a toilet
Avoiding public events because of unknown toilet situation
Avoiding busy traffic situations
Not going anywhere unknown
Not using public transport
Social
This anxiety is all about being judged negatively in various ways and different situations, really a fear of what other people think about them. It can be real or just perceived to be the case.
Going to parties
Speaking up in groups
Being the centre of attention
Taking global criticisms personally
Misreading things other people say
Over analysing situations to see what they did wrong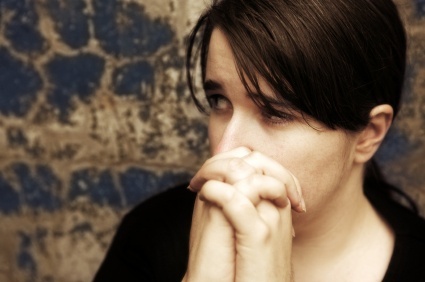 Hypnotherapy for anxiety – How is it treated?
Hypnotherapy for anxiety changes the underlying subconscious thinking and belief systems that support the anxiety. We access these beliefs by using hypnosis and hypnotherapy for anxiety and we use it to collapse the underlying beliefs. Once the underlying beliefs have been collapsed the anxiety symptoms will be changed permanently.
It usually appears during the teens or early adulthood, and while the exact causes are unclear, there does seem to be a connection with major life transitions that are potentially stressful: graduating from college, getting married, having a first child, and so on. Normally it seems to start with a particular event that scares the subconscious. The subconscious has one primary task in life and that is to keep you safe.
If something should scare you (or even embarrass you severely) the subconscious will seek to avoid the same type (or similar) situations. This is what we call avoidance techniques.
There is also some evidence for a genetic predisposition; if a family member has suffered from panic disorder, you have an increased risk of suffering from it yourself, especially during a time in your life that is particularly stressful. By using hypnotherapy for anxiety, we can significantly reduce the panic a client feels.
Hypnotherapy for anxiety: Controlling the Panic
Hypnotherapy for anxiety and panic treatments target the processes that we have learned. As with all learning, it is impossible to unlearn (at least without help). This is why we use hypnotherapy for anxiety. For instance, can you unlearn how to ride a bike? It is the same for your anxiety and panic, once you have learned these processes it is very difficult to unlearn them on your own. This is where hypnotherapy for anxiety comes in. It is able to access these subconscious processes and help you to unlearn them.
---
4.9 out of 5 stars (58 ratings)
---
Verified Client

Hypnotherapy has helped our child to cope with her problems greatly

  

Barbara

 on October 02, 2018 at 20:38:18

Our young daughter who is now 9 had a few hypnotherapy sessions last year. She suffered from a few problems; was frightened to go to sleep on her own and would also get up frightened in the middle of the night, she had a phobia of the spiders, anxiety and a few other problems. All this had a big impact on her at school and home. Paul White helped her a lot, more than any other treatment she had (therapy). He said she might need a top up in the future. After her hypnotherapy, she was the best as we have known her for a long time. This year she so far needed one top-up session, she is doing very well at school, coping better with her problems. Hypnotherapy was our last resort and I would fully recommend hypnotherapy in this Institute if required I will not hesitate to use their services again, it is a small price to pay for our child's health.
---
Verified Client

Paul is very helpful. Thanks for your time.

  

Mary Jane

 on September 25, 2018 at 11:02:48

I was heading in a downward spiral, with bad thought's beating me down. Didn't no what direction to turn. well worth the sterling, Paul teaches you to relax and look at the bigger picture. Stop thinking about yourself and Dwelling on negative thoughts. The techniques will help you to be more relaxed and have a clearer mind.
---
Verified Client

Helped me so much

  

Jasmine-Amy

 on April 14, 2018 at 22:12:48

I went to Suzannah for help with a really traumatic incident that I was struggling to move on from. I had 4 sessions with Suzannah. Each time I visited the practice, she made me feel so comfortable and at ease. She was not judgmental in any way and made me feel very safe. She was very understanding of my circumstances and really helped me. She recorded all my sessions so I could listen at home too and she adapted the sessions to what I needed help with for that week. After my 4 sessions with Suzannah, she was still available when I needed advice and I'm so grateful for that. Such a lovely woman and a wonderful hypnotherapist. She has helped me so much! I will definitely be returning to Suzannah if I feel I need any other sessions in the future and I would highly recommend Suzannah
---
Verified Client

Amazing result after only a few sessions.

  

C

 on April 13, 2018 at 13:28:30

I came to see Paul Howard to help with confidence issues, and social anxiety symptoms. He took his time to listen to all my worries, and concerns, and what I wanted changed. He was clever in finding out where my confidence, and social anxiety issues came from, and made a treatment plan. I felt very comfortable being open with Paul, and it was easy to relax into hypnotherapy sessions. After only 4 sessions, I noticed a huge difference in how I felt about my confidence, and started to live my life more as someone with confidence would. I even applied for a job I would normally have shied away from, and got it ! Would highly recommend seeing Paul for social anxiety issues.
---
Verified Client

Child with sleep issues.

  

Kate Slatter

 on March 18, 2018 at 16:04:18

I recently brought my daughter Emily to see Suzannah as she has been suffering with nightmares and had been frightened to sleep on her own for around 6 months. Suzannah spent the first part of our session putting Emily at ease and finding out in depth all about her fears. She did a couple of visualisations and then went on to the main hypnotherapy. Emily 'woke up' from her session excited and happy, the effect was immediate. We had another session with Suzannah a week later where she worked on Emily's confidence and self-belief. Since the sessions Emily has been a lot happier in herself and has been sleeping in her own room again. We both really liked Suzannah and I felt that she has a natural way with children. I wouldn't hesitate to recommend her and would definitely go back to her should we need any help in the future.
---
Verified Client

Clearly a life-changing experience

  

Mrs Hendry

 on March 15, 2018 at 10:33:57

I can't recommend highly enough The Surrey Institute of Clinical Hypnotherapy. I did 3 sessions with Paul Howard confronting my fear of flying and other issues. The sessions were very professional and he spent time beforehand to explain how clinical hypnotherapy works and the entire process of hypnosis . I felt safe and listened to . As a result of the sessions, I no longer fear getting on a plane and have been travelling in comfort ever since. Paul made me understand what causes fear on the first place and how to battle against it. After only 3 sessions, I have better understanding about the world around me and Paul has given me the tools to go thru everyday life without stress. My communication with Paul Howard and the sessions, gave me new strengths and I decided to enrol into one of the courses The Surrey Institute of Clinical Hypnotherapy runs . Clearly a life-changing experience .
---
Verified Client

Anxiety cured and inner peace secured

  

Lindsay

 on February 22, 2018 at 22:48:01

Hi, I went to see Paul Howard looking for a new approach to anxiety issues, to be able to relax, embrace calm and to change my responses to unwanted and unsolicited stimuli. After four sessions I am living life differently as I want to live it and I now feel free to make choices when before I was paralysed but an inexplicable fear. I'm very pleased at my decision to try hypnotherapy, being originally very sceptical. Paul has helped me understand the role I play in my own anxiety and I now understand I am not in control. I have felt a deep calm descend over me in the past week which I have never felt before. Well worth the investment. Thank you for giving me a life!
---
Verified Client

Very pleased with the progress I have made

  

SKC

 on November 12, 2017 at 21:12:42

I cannot rate Paul Howard highly enough. After several weeks of feeling incredibly stressed, unwell and generally out of sync with life, I decided to try hypnotherapy as almost a last resort. From the minute I stepped into Surrey institute I immediately felt at ease and with each of the sessions I have begun to feel better. Paul was very reassuring about things and spoke to me in an honest and supportive way, which really helped me put things back into perspective. He gave me excellent strategies to cope with some of the issues I was having and even gave me recommendations beyond the hypnotherapy sessions, which I have been able to explore further. I am very grateful for each session and know that I will continue to draw on these long into the future. Money well spent. Thank you very much!
---
Verified Client

Time well spent....

  

BP

 on November 11, 2017 at 16:00:40

Having experienced anxiety for several years and in recent years it had taken on a new level which I wasn't comfortable with and wanted to do something about it. I came across Paul's website whilst searching for something else and decided to try hypnotherapy. During the sessions Paul gave me a different way to look at my anxiety and now I don't view it as being uncomfortable. The sessions have been time well spent.
---
Verified Client

Best choice I have ever made.

  

Charlotte

 on November 08, 2017 at 08:33:47

I came to resolve my anxiety and self deprecation. Honestly the BEST decision I have ever made - Paul was so easy to talk to and really understood where I was coming from. This has been life altering and could not recommend enough. Thank you so so much.
---
---

First, I want to inspire you about Amanda and how she worked through her anxiety and the things she learned that helped her.
Then, I would like to send you regular emails to help you to start taking control and give you a chance to think and feel differently about anxiety. I want you to know upfront that I will send you a few emails every week.
Complete this form and I will tell you about Amanda.
Anxiety Tips and Tricks Emails
Sign up and get FREE entry for our prize draw for 4 standard hypnotherapy sessions