Hypnotherapy for Anxiety


Helping You Change Thoughts, Feelings And Behaviours…
We have a plan…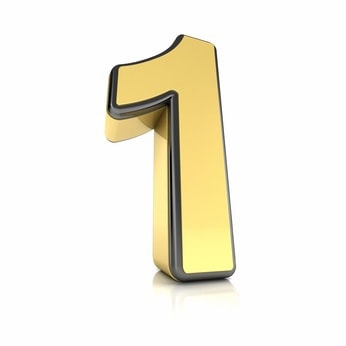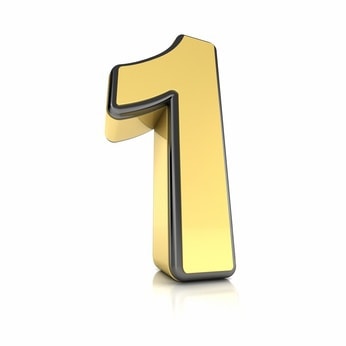 Remove underlying anxiety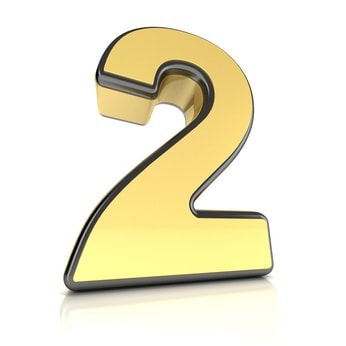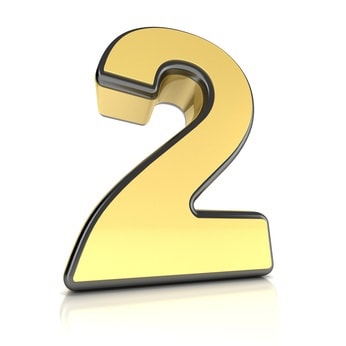 Remove the fear of the fear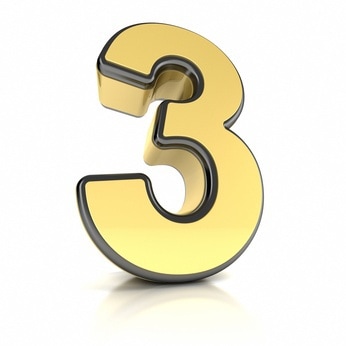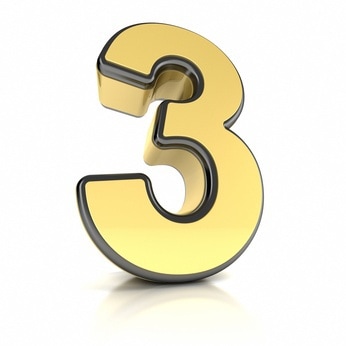 Make the changes permanent
Treatment for anxiety should not be about being brave. Using our help and techniques, we would expect to remove their underlying anxiety completely, tackle any situational fear and then make the new behaviours permanent. Thus providing our clients with the freedom that many of them have not experienced for years.
---
Anxiety doesn't have to be permanent
We use hypnotherapy for anxiety and panic attacks and it is an extremely powerful tool. We use
hypnotherapy
with anxiety to change the thought processes that lead to anxiety and panic.
During the hypnotherapy processes, the client reduces the anxiety levels they previously experienced in a specific situation. The video to the right is a real testimonial, portrayed by an actress, to maintain the confidentiality. This client is talking about her anxiety and how hypnotherapy changed her life for the better.
When anxious clients first consult with us, we are often surprised at how they have attempted to cope by just using their own resources. They often demonstrate amazing courage and fortitude in an effort to manage their fears, without the help of professional and well-proven techniques such as hypnotherapy.
Paul Howard talking about anxiety
Many different types of Anxiety
There are many different types of anxiety. Although they have similar characteristics, they are all different and, therefore, have to be treated in different ways. They can be split into several distinct groups. This list is not exhaustive, simply a sample of the different types.
Types of Situational Anxiety
Transport
This is a very common anxiety and it encompasses a wide range of issues, like:
Getting stuck in traffic
Using the motorways
Going over bridges
Travelling on trains
Fear of flying
Afraid to go on holidays
Travelling on the tube
Meetings
This fear tends to affect people on a professional level and includes things like:
Panicking in meetings
Getting anxious talking to the boss
Worried about interviews
Anxious about exams
Giving presentations
Fear of the unexpected question
Performance
This fear affects anyone that is under pressure to perform on a particular day
Public speaking
Sporting events
Performing on stage
Speaking foreign languages
Driving test nerves
Playing musical instruments
Singing in public
Toilet
This fear is extremely common and is generated when someone believes that they may not make it to the toilet or being observed whilst using the toilet. Typical anxieties are:
Afraid of using the toilet in public places
Needing to be near the toilet whilst travelling
Worried about being stuck anywhere without a toilet
Avoiding public events because of unknown toilet situation
Avoiding busy traffic situations
Not going anywhere unknown
Not using public transport
Social
This anxiety is all about being judged negatively in various ways and different situations, really a fear of what other people think about them. It can be real or just perceived to be the case.
Going to parties
Speaking up in groups
Being the centre of attention
Taking global criticisms personally
Misreading things other people say
Over analysing situations to see what they did wrong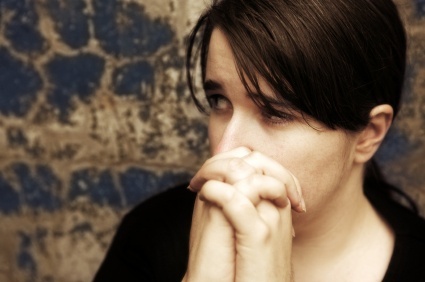 Hypnotherapy for anxiety – How is it treated?
Hypnotherapy for anxiety changes the underlying subconscious thinking and belief systems that support the anxiety. We access these beliefs by using hypnosis and hypnotherapy for anxiety and we use it to collapse the underlying beliefs. Once the underlying beliefs have been collapsed the anxiety symptoms will be changed permanently.
It usually appears during the teens or early adulthood, and while the exact causes are unclear, there does seem to be a connection with major life transitions that are potentially stressful: graduating from college, getting married, having a first child, and so on. Normally it seems to start with a particular event that scares the subconscious. The subconscious has one primary task in life and that is to keep you safe.
If something should scare you (or even embarrass you severely) the subconscious will seek to avoid the same type (or similar) situations. This is what we call avoidance techniques.
There is also some evidence for a genetic predisposition; if a family member has suffered from panic disorder, you have an increased risk of suffering from it yourself, especially during a time in your life that is particularly stressful. By using hypnotherapy for anxiety, we can significantly reduce the panic a client feels.
Hypnotherapy for anxiety: Controlling the Panic
Hypnotherapy for anxiety and panic treatments target the processes that we have learned. As with all learning, it is impossible to unlearn (at least without help). This is why we use hypnotherapy for anxiety. For instance, can you unlearn how to ride a bike? It is the same for your anxiety and panic, once you have learned these processes it is very difficult to unlearn them on your own. This is where hypnotherapy for anxiety comes in. It is able to access these subconscious processes and help you to unlearn them.
---
4.9 out of 5 stars (44 ratings)
---
Verified Client

Best choice I have ever made.

  

Charlotte

 on November 08, 2017 at 08:33:47

I came to resolve my anxiety and self deprecation. Honestly the BEST decision I have ever made - Paul was so easy to talk to and really understood where I was coming from. This has been life altering and could not recommend enough. Thank you so so much.
---
Verified Client

Anxiety issues

  

Richard Gardiner

 on July 21, 2017 at 15:53:59

I was becoming increasingly inhibited with anxiety issues and not wanting to take the tablet path a friend of mine ( who had previously been successfully treated at SICH for a similar issue ) recommended I try hypnotherapy. I am after four sessions of hypnotherapy a born again anxiety free individual, with a clear mind and a positive outlook going forwards ... The process is conducted in an extremely relaxed, calming and above all professional environment .... I would therefore also recommend SICH as a very viable alternative to the regular well trodden path of GP's etc ....
---
Verified Client

Excellent therapy by outstanding therapists

  

Ms Miller

 on July 19, 2017 at 19:28:02

I have been going to hypnotherapy at SICH on and off for a few months. This was after a recommendation from a friend. One therapist, Paul Howard, specialises in anxiety, for example, and after suffering with an anxiety related tremor, I was so happy when he stopped it using hypnosis. I had seen psychotherapist's, taken medication which only helped me so far. It never cured me. But, amazingly, Paul Howard stopped the tremor and gave me back my confidence. I am now even able to go on dates without the fear of spilling my drink all over the date! Drink...mmm. that was something I became too accustomed to and reliant upon after a hard day at work. I was putting on weight and once I started drinking I found it difficult to stop. But, Paul White is a problem behaviour specialist so SICH referred me to him. I have now been sober for 2 months and 2 days and I don't even fancy a drink anymore. I goto the pub and nightclubs more than I did as a drinker and can dance as much as my friends. I even had a week in Ibiza without having a drop. Its cheaper as I only drink water and I have since lost half a stone without even watching my diet. Another problem SICH treated me for was depression. I was diagnosed 20yrs ago and have been on and off medication and in and out of counselling. I completely value counselling but the 4 hypnotherapy sessions I had at SICH got me out of my bed and back to work after 4 weeks of severe depression. I have since (with my GP guidance) stopped taking my medication. I feel as if the hypnotherapy has changed my life. It's reached parts of me that the psychologist's have taken years to help me discover. I can whole heartedly recommend it to anyone. But, I wouldn't just trust anyone and was very lucky to be recommended to SICH by a friend. Thank you to both Paul's at SICH.
---
Thank you

  

Charlotte Earle

 on May 23, 2017 at 06:47:31

I wanted to wait a few weeks before I gave my review to make sure I gave an honest review on how I have been since I've finished my sessions with Paul Howard. I can honestly say I think he's changed my life. I was suffering with bad anxiety alongside other side affects. He has given me a new sense of freedom and I feel like my old self again if not better. Thank you for everything you do to help people become the best versions of themselves. I am no longer stuck. Thank you. Charlotte
---
Exam nerves that froze me to the point of failure

  

Pauline Mccullough

 on October 24, 2016 at 15:47:59

I came for hypnotherapy to ease my fears of taking an exam...I had failed the exam twice before, so felt going down the hypnotherapy route might help. I passed my third attempt. Paul was brilliant, the session and on-going recorded session that I was able to tap into at my leisure put me in a place of control. I highly recommend this company, I would definitely go back if I was faced with a situation again I felt would warrant support from Paul.
---
Can't thank you enough!!!

  

Julie Wright

 on October 06, 2016 at 08:45:49

I have been to the clinic for two separate issues, one being the fear of flying the other being anxiety. On both occasions my hypnotherapy sessions helped immensely. Thank you so much Paul, I couldn't if done it without you
---
Brilliant experience!

  

Gemma Cox

 on July 04, 2016 at 11:29:10

I have seen Paul H on and off for the past 8 years. I first experienced anxiety after the birth of my second child, Paul gave me the knowledge and tools to deal with my anxiety and eventually it disappeared. I had flare ups at different stages in my life yet never as bad as the first episode. Paul always has time and patience, I have recommended hypnotherapy to friends and family. I found it extremely helpful.
---
Verified Client

Time well spent....

  

BP

 on November 11, 2017 at 16:00:40

Having experienced anxiety for several years and in recent years it had taken on a new level which I wasn't comfortable with and wanted to do something about it. I came across Paul's website whilst searching for something else and decided to try hypnotherapy. During the sessions Paul gave me a different way to look at my anxiety and now I don't view it as being uncomfortable. The sessions have been time well spent.
---
Verified Client

New beginnings

  

Harriet

 on November 01, 2017 at 03:16:34

Since having hypnotherapy from Paul, it has really helped decrease my anxiety enable to change my perspective on life. It has given me a new lease of life! Thank you!
---
Verified Client

Free from cigarettes/ vaps and happy

  

M McCann

 on October 16, 2017 at 21:34:33

I wanted to stop smoking and this was my last hope as I had tried everything else. Paul was very helpful arranging the session and was very professional. I have thankfully now not smoked and even though I was stressed with my upcoming wedding arrangements I did not once think about having a cigarette. I would strongly recommend Paul to anyone who like myself really wants to give up as it really does work. Thank you for your help.

The Surrey Institute of Clinical Hypnotherapy:

  Thank you, Harriet. I'm glad you're still doing well.
---
---

First, I want to inspire you about Amanda and how she worked through her anxiety and the things she learned that helped her.
Then, I would like to send you regular emails to help you to start taking control and give you a chance to think and feel differently about anxiety. I want you to know upfront that I will send you a few emails every week.
Complete this form and I will tell you about Amanda.
Anxiety Tips and Tricks Emails
Sign up and get FREE entry for our prize draw for 4 standard hypnotherapy sessions