Hypnotherapy for Children

Helping Your Child Change Thoughts, Feelings And Behaviours…
We have a plan…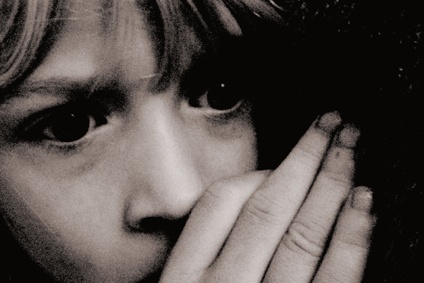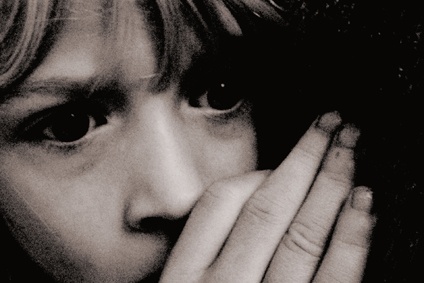 Find The Problem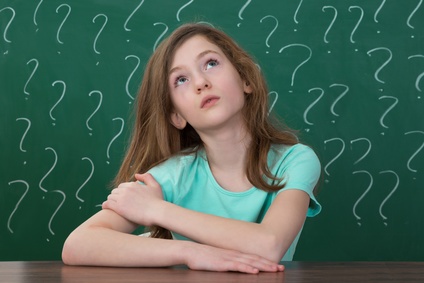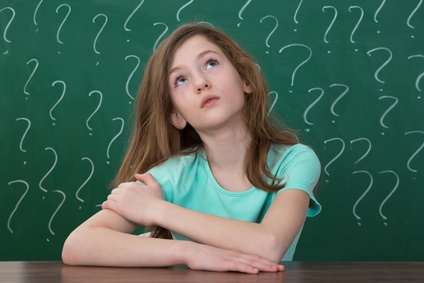 Establish A New Behaviour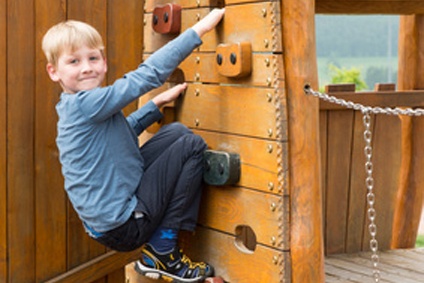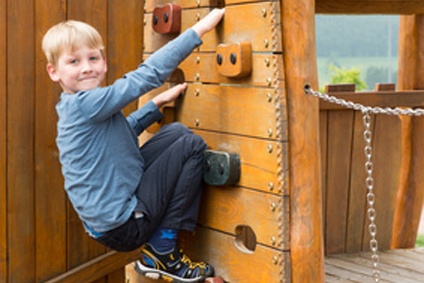 Make New Behaviour Automatic
Hypnotherapy works amazingly well for children and we can help them to deal with over 100 issues. Our clinic is one of the foremost hypnotherapy clinics specialising with children. We offer a fast and effective treatment with virtually no waiting list. Most problems are resolved in just a few sessions.
Call for a chat or to make an appointment
---
A child's life is full of discovery and of learning. But that discovery and learning can also be very stressful for children. Parents often forget this. While the parents are busy taking care of life's events, they can sometimes lose sight of the effect that those events can have on their children. That is of course until an issue arises with the child.
Paediatric hypnotherapy for children is one of the most effective therapies, transforming children's lives through visualisation, hypnosis and other imaginative methods. Hypnosis is rewarding, fast and unique.
Helping children with hypnotherapy
We use hypnotherapy for children to help a wide range of problems :-
Bedwetting (Enuresis)
Nail biting
Insomnia
Divorce
Hyperactivity
Concentration issues
Phobias
Depression
Anxiety
Anger management
Getting on with siblings
Problems with new partners
Exam nerves
Eating issues
Confidence
Dyslexia
Allergies
Asthma
Athletic ability
Attitudes
Compulsive behaviour
Creativity enhancement
Physical coordination
Fear of medical people
Friendlessness
Grief and loss
Headaches
Illness
Insecurity and lack of confidence
Learning problems
Low self-esteem
Memory problems
Nervousness and nervous habits
Nightmares and sleepwalking
Pain
Performance anxiety
School problems
Shyness
Sleep disorders
Speech difficulties
Stealing
Stress
Suicidal thoughts
Thumb-sucking
Uncontrollable anger
Vandalism
Weight issues
Using hypnotherapy for children
When using hypnotherapy for children it is often not necessary to explain in detail to children about "hypnosis". It may simply be explained that they will be having a really relaxed and quiet time in which they use their imaginations to resolve their problems. It is important that the child would like to change the problem behaviour or issue themselves.
Whilst treating a particular childhood problem, the therapist is often able to introduce other positive affirmations to the child. For example, being more relaxed, having more energy, feeling confident, feeling happy, liking themselves better, remembering more easily or reading faster. Children are very suggestible and respond well to these types of therapy. During our hypnotherapy for children programme, a parent (or guardian) is present at all times during each consultation.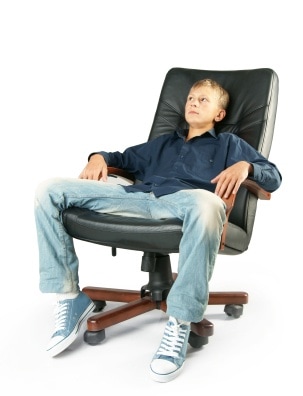 One of the reasons that hypnotherapy for children can be such a good choice is that children make good use of their imaginations. Their therapist will have little difficulty in using this ability to help your child deal with the issue that is troubling them. The treatment might include using stories, adventures, meeting a hero or even character from a favourite TV programme who advises you what to do, and these are all ideas that are easily accepted by young children. Even an older child can often be open to using their imagination, but as they are already more sophisticated in their thinking, we would format their treatment accordingly.
When we are using hypnotherapy for children we often find that participation of the parent in this therapeutic process is important. A parent's anxiety about a particular behaviour can often make change more difficult for the child.
Our paediatric hypnotherapist is CRB cleared and has special paediatric training awarded, by the Canadian Institute of Hypnotism, which is important when using hypnotherapy for children.
Children dealing with "life"
Children have to deal with change, loss, bullying, violence, criticism, low self-esteem, and their own bodies as they move through rapid growth periods over short periods of time. There are many tasks they have to overcome like making new friends, handling bullies, unfamiliar school work, education, sport and all this time trying to "belong". Sometimes the comparison to others can make feelings of inadequacy, low self-esteem or even depression rise to the surface.
Children, just like adults, show their reaction to stress, change, violence, low self-esteem, grief and loss in many different ways. Their marks in school may begin to drop. The child may become forgetful, distracted, angry, irritable and even violent. They might become accident-prone or have headaches or an upset stomach.
They might start to bite nails or pull hair. Bed-wetting (enuresis) may start happening. Particular health problems like asthma and hay fever may become prevalent. Stammering may become more prominent.
A child may start to dislike school, perhaps having trouble with other pupils or teachers. They might become overly shy or worried about talking in front of the class, be unable to understand a subject or other incidences that cause them to have difficulties with their education.
Other fears that rise to the surface are a fear of the dark, the fear of going to sleep, fear of animals or insects, fear of travelling, a phobia of needles, doctors or dentists, fear of people, etc. The parents can offer support but often it doesn't seem to change the situation.
Of course, adults have the same issues, the difference is that they have had them for a shorter period of time. Therefore, the use of hypnotherapy, which works with the use of the imagination, can be even more effective than it is in adults, as a way of changing these responses, provided that the problem is not rooted in the parents or other people who are closely related to the child's upbringing.
How does hypnotherapy work with children?
In most children, the imagination of a child is very vivid and strong. It is only the interference of well-meaning adults that the child's imagination soon gives way to believing only what one can see and touch.
By using the active imagination of the child during hypnotherapy, it is relatively easy to reach the subconscious levels of the mind in a child. Children respond incredibly well to stories, visualisations, imaginative games and other simple tools.
Children have a great thirst for knowledge, often driving their parents round the twist with their curiosity and incessant questioning. At every opportunity, they hunger for new learning. They enjoy responding to new ideas that are presented to them in a way that they can understand. Their openness makes them especially good subjects for hypnotherapy. During hypnotherapy, they become relaxed and focused easily, and are happy to take on ideas that will help them to deal with any problems they are facing, and thus they can make changes more easily.
The paediatric hypnotherapist at the institute, Paul White, has helped many children increase their confidence, start to do their homework, go to school, and even improve their marks at school. He has also helped them with many other problems, like thumb sucking, bed wetting, nightmares, stealing, anger, aggression, and low self-esteem, separation anxiety, bereavement, food related problems and many other issues.
It is important for the child to feel comfortable with the hypnotherapist and that the hypnotherapist specialises in children.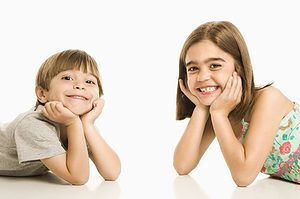 The first session should involve the child, parent or parents and the hypnotherapist. It is a time for establishing some trust, and for the therapist and child to identify what the problem is and how they are going to approach and deal with the problem. Just as with adults, it is important that the child wants to make the change and is prepared to work with the hypnotherapist. Parents and child should understand what hypnotherapy is and what it can do.
During the therapy, the hypnotherapist will use simple methods that might include things such as stories, visualisation, pretending, hero and media characters, and other imagination tools, often based on the child's interests as revealed in the initial session.
After the session, the hypnotherapist will spend a few minutes with the parents to give them a brief overview of the session. During this time the hypnotherapist makes suggestions to the parent(s) which will support the work the child is doing.
---
4.9 out of 5 stars (63 ratings)
---
Verified Client

Clearly a life-changing experience

  

Mrs Hendry

 on March 15, 2018 at 10:33:57

I can't recommend highly enough The Surrey Institute of Clinical Hypnotherapy. I did 3 sessions with Paul Howard confronting my fear of flying and other issues. The sessions were very professional and he spent time beforehand to explain how clinical hypnotherapy works and the entire process of hypnosis . I felt safe and listened to . As a result of the sessions, I no longer fear getting on a plane and have been travelling in comfort ever since. Paul made me understand what causes fear on the first place and how to battle against it. After only 3 sessions, I have better understanding about the world around me and Paul has given me the tools to go thru everyday life without stress. My communication with Paul Howard and the sessions, gave me new strengths and I decided to enrol into one of the courses The Surrey Institute of Clinical Hypnotherapy runs . Clearly a life-changing experience .
---
Verified Client

Anxiety cured and inner peace secured

  

Lindsay

 on February 22, 2018 at 22:48:01

Hi, I went to see Paul Howard looking for a new approach to anxiety issues, to be able to relax, embrace calm and to change my responses to unwanted and unsolicited stimuli. After four sessions I am living life differently as I want to live it and I now feel free to make choices when before I was paralysed but an inexplicable fear. I'm very pleased at my decision to try hypnotherapy, being originally very sceptical. Paul has helped me understand the role I play in my own anxiety and I now understand I am not in control. I have felt a deep calm descend over me in the past week which I have never felt before. Well worth the investment. Thank you for giving me a life!
---
Verified Client

A success and highly recommend

  

Russ

 on February 15, 2018 at 15:11:48

I visited the clinic for hypnotherapy to stop smoking. I saw Suzi Miller who I thought was absolutely fantastic. I was sceptical at first but her joyous manner relaxed me and I was hypnotised on the first attempt. I haven't smoked for 4 months now and have been back for a top up session as I was thinking about it on a few occasions. I feel fitter, healthier, and have about £250 a month to use on something other than smoking cigarettes. Highly recommend if you're looking to give up and ask for Suzi, she's brilliant. Russ. Wallington.
---
Verified Client

Very pleased with the progress I have made

  

SKC

 on November 12, 2017 at 21:12:42

I cannot rate Paul Howard highly enough. After several weeks of feeling incredibly stressed, unwell and generally out of sync with life, I decided to try hypnotherapy as almost a last resort. From the minute I stepped into Surrey institute I immediately felt at ease and with each of the sessions I have begun to feel better. Paul was very reassuring about things and spoke to me in an honest and supportive way, which really helped me put things back into perspective. He gave me excellent strategies to cope with some of the issues I was having and even gave me recommendations beyond the hypnotherapy sessions, which I have been able to explore further. I am very grateful for each session and know that I will continue to draw on these long into the future. Money well spent. Thank you very much!
---
Verified Client

Time well spent....

  

BP

 on November 11, 2017 at 16:00:40

Having experienced anxiety for several years and in recent years it had taken on a new level which I wasn't comfortable with and wanted to do something about it. I came across Paul's website whilst searching for something else and decided to try hypnotherapy. During the sessions Paul gave me a different way to look at my anxiety and now I don't view it as being uncomfortable. The sessions have been time well spent.
---
Verified Client

Best choice I have ever made.

  

Charlotte

 on November 08, 2017 at 08:33:47

I came to resolve my anxiety and self deprecation. Honestly the BEST decision I have ever made - Paul was so easy to talk to and really understood where I was coming from. This has been life altering and could not recommend enough. Thank you so so much.
---
Verified Client

Anxiety issues

  

Richard Gardiner

 on July 21, 2017 at 15:53:59

I was becoming increasingly inhibited with anxiety issues and not wanting to take the tablet path a friend of mine ( who had previously been successfully treated at SICH for a similar issue ) recommended I try hypnotherapy. I am after four sessions of hypnotherapy a born again anxiety free individual, with a clear mind and a positive outlook going forwards ... The process is conducted in an extremely relaxed, calming and above all professional environment .... I would therefore also recommend SICH as a very viable alternative to the regular well trodden path of GP's etc ....
---
Verified Client

Excellent therapy by outstanding therapists

  

Ms Miller

 on July 19, 2017 at 19:28:02

I have been going to hypnotherapy at SICH on and off for a few months. This was after a recommendation from a friend. One therapist, Paul Howard, specialises in anxiety, for example, and after suffering with an anxiety related tremor, I was so happy when he stopped it using hypnosis. I had seen psychotherapist's, taken medication which only helped me so far. It never cured me. But, amazingly, Paul Howard stopped the tremor and gave me back my confidence. I am now even able to go on dates without the fear of spilling my drink all over the date! Drink...mmm. that was something I became too accustomed to and reliant upon after a hard day at work. I was putting on weight and once I started drinking I found it difficult to stop. But, Paul White is a problem behaviour specialist so SICH referred me to him. I have now been sober for 2 months and 2 days and I don't even fancy a drink anymore. I goto the pub and nightclubs more than I did as a drinker and can dance as much as my friends. I even had a week in Ibiza without having a drop. Its cheaper as I only drink water and I have since lost half a stone without even watching my diet. Another problem SICH treated me for was depression. I was diagnosed 20yrs ago and have been on and off medication and in and out of counselling. I completely value counselling but the 4 hypnotherapy sessions I had at SICH got me out of my bed and back to work after 4 weeks of severe depression. I have since (with my GP guidance) stopped taking my medication. I feel as if the hypnotherapy has changed my life. It's reached parts of me that the psychologist's have taken years to help me discover. I can whole heartedly recommend it to anyone. But, I wouldn't just trust anyone and was very lucky to be recommended to SICH by a friend. Thank you to both Paul's at SICH.
---
Thank you

  

Charlotte Earle

 on May 23, 2017 at 06:47:31

I wanted to wait a few weeks before I gave my review to make sure I gave an honest review on how I have been since I've finished my sessions with Paul Howard. I can honestly say I think he's changed my life. I was suffering with bad anxiety alongside other side affects. He has given me a new sense of freedom and I feel like my old self again if not better. Thank you for everything you do to help people become the best versions of themselves. I am no longer stuck. Thank you. Charlotte
---
Hypnosis for weightloss

  

Glen Sinclair

 on November 01, 2016 at 21:32:07

I came for hypnotherapy to help manage my weight. The eating plan prescribed coupled with the hypnosis has been fantastic and easy to follow. I'm am now 2.the months in and already lost 2 stone. Thank you Paul for all your help!
---