Being rational about phobias
Phobias and fears are produced by internal anxieties that become associated with particular situations. Some may seem to serve a genuine purpose – fear of heights, fire, spiders, etc. Mostly, however, they appear to be completely irrational – such as buttons, oranges or even balloons.  Do not be fooled!
All phobias do have a cause and all phobias do, or perhaps did, serve some purpose – otherwise they couldn't and wouldn't exist! Our hypnotherapy for phobias programme looks for these causes and deals with them.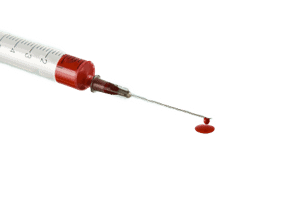 A phobia usually gets worse over time, unless help is sought.  Essentially it is a "conditioned response".  This means that each time a phobia is experienced, the behaviour of the phobic person reinforces and strengthens the phobia. It is important that they seek help. The techniques we use with hypnotherapy for phobias are simple and effective.
Animal
Hypnotherapy for Phobias of Animals
This is where the phobia is of rats or mice, bees, wasps, insects, dogs, ducks, cats, reptiles, snakes or any creature. Often there is situations in the past that have triggered you to attach inappropriate levels of danger to the creature in question.
For example, you may have seen a parent react in a scared way around a particular animal. This will signal to your subconscious that that particular animal is something to be feared. It may only take one instance of this happening to set up the phobia, particularly if the parents reaction is very severe.
Environmental
Hypnotherapy for Environmental Phobias
This is where a person has an irrational fear of the dark, of fire, of heights, of water, of lightning or of a thunderstorm. These can be learnt behaviours from our parents, peers and authority figures. They can also be created from stories, events and even from disaster movies, or simply from the imagination.
Obviously some things it is appropriate to be afraid of, like heights and fire, but the level of fear has to be rational and appropriate otherwise it would be classed as a phobia. For example, some people that are afraid of heights are unable to go up in high buildings, even though they know they can't fall out. If they do go up a tall building they become very uncomfortable if they are near a window.
Body Specific
Hypnotherapy for Phobias specific to the body
Many people have phobias of medical treatment, such as visiting the dentist, blood tests, injections, having blood pressure checks or even the sight of blood. Fainting is a common occurrence when people suffer from this phobia.
Because there is a natural level of anxiety in all things medical, it is a question of reducing the level of anxiety to a more appropriate level.
Situational
Hypnotherapy for Phobias of certain situations
These phobias are where a person becomes afraid in a particular place and goes into panic mode. Things like:-
Lifts, on the underground and ski lifts
Fear of flying
Driving, typically on a motorway and fast roads
Being in a tunnel
On a bridge
Often they may have to encounter these situations on a daily basis. These types of phobia can be far more complex and are typically based on agoraphobic and claustrophobic tendencies.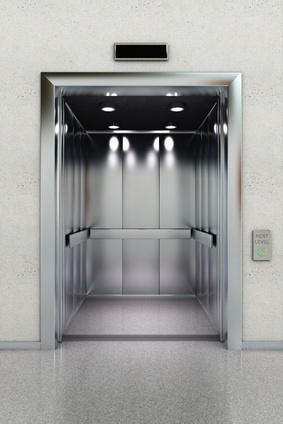 How many sessions will it take?
Normally phobias can be dealt with in a couple of sessions. Nowadays our techniques have advanced so much that for most people the phobia can be removed on the first session. Some of the common phobias we deal with are :-
Heights
Injections, dental
Flying and lifts
Driving
Technology
Insects, small animals
Vomit and illness
These are just a few of many that we deal with.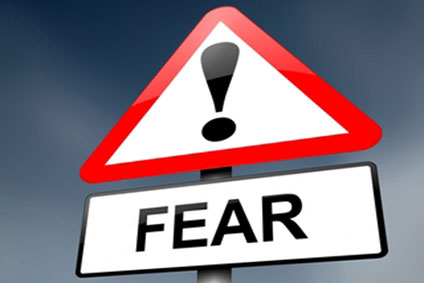 Some phobias tend to be more complex, such as claustrophobia and white coat phobia (fear of hospitals and all things medical). See our anxiety page for further information.
We DO NOT expose clients to the object of their phobia. That is always done by the client when they feel ready to do so. We do not keep spiders or snakes etc at the Institute.
It's important to  realise that we understand that when the client comes to us for a phobia that they are still frightened of the particular item. We will not traumatise the client in any way.
The Surrey Institute of Clinical Hypnotherapy runs the hypnotherapy for phobias programme at all their clinics.
What causes a phobia?
The most common cause is some forgotten incident (a sensitising event) from one's youth that provoked overwhelmingly powerful emotions. So powerful and intense are they that 'nature' or the powers that be within that psyche decides enough is enough. The incident and associated emotions are therefore conveniently buried or bottled up and tucked away out of reach, at least, out of conscious reach. Phobias that respond particularly well to analytical hypnotherapy include:
Aerophobia, fear of flying
Acrophobia, fear of heights
Agoraphobia, fear of open spaces
Arachnophobia, fear of spiders
Claustrophobia, fear of enclosed spaces
Emetophobia, fear of being sick
Hydrophobia, fear of water
Ophidiophobia, fear of snakes
Pyrophobia, fear of fire
Spheksophobia, fear of wasps
Xenophobia, fear of strangers
There are hundreds more. We have even treated clients with a phobia of boiled eggs.  This related back to a time in her childhood where she ate a hard boiled egg that was off. Did you know that there is even a 'fear of phobias'! Yes, you've guessed it, phobophobia! Our hypnotherapy for phobias programme is very flexible and can deal with virtually any phobia.
It is these hidden away or repressed memories and emotions that can and often will, sooner or later, create a phobia. So the phobia then continues to serve as a warning of the approach of some potentially similar and 'unfaceable' incident. In our hypnotherapy for phobias therapy, we can find and release the emotions which originally caused or created the phobia. And with the release of those old, bottled-up emotions, the phobia itself just disappears.
Hypnotherapy for phobias – Facts about Phobias
Do you have an intense fear for animals, driving, heights, blood, spiders, planes? Would you rather climb ten flights than to get into a lift? If so, you may be suffering from a phobia.
All people have fears or situations they would rather avoid. It is part of everyday life and it's an important natural process that helps to keep us safe. Some people are frightened by interviews, whilst some are uncomfortable to be home alone at night. Most people manage to control their fears and go about their normal activities.
But for some people, anxieties and fears are overwhelming and persistent. Normal coping mechanisms don't work, and the need to avoid the objects or situations that cause anxiety can be so intense that they drastically interfere with daily life, even though they know the response is inappropriate. Sometimes people may make important career or personal decisions to avoid a phobic situation. Others may refuse to go to the doctor for fear of having blood drawn.
Phobias are more than extreme fear, they are irrational fear. Adults with phobias realise their fears are irrational, but often facing, or even thinking about facing, the feared object or situation brings on a panic attack or severe anxiety.
Phobias often begin in childhood or adolescence, but many adults find that their lives are impaired by phobic symptoms. Many phobias are more common in women, but some (e.g. fear of blood) are more common in men.
---
4.9 out of 5 stars (47 ratings)
---
Verified Client

Helped me so much

  

Jasmine-Amy

 on April 14, 2018 at 22:12:48

I went to Suzannah for help with a really traumatic incident that I was struggling to move on from. I had 4 sessions with Suzannah. Each time I visited the practice, she made me feel so comfortable and at ease. She was not judgmental in any way and made me feel very safe. She was very understanding of my circumstances and really helped me. She recorded all my sessions so I could listen at home too and she adapted the sessions to what I needed help with for that week. After my 4 sessions with Suzannah, she was still available when I needed advice and I'm so grateful for that. Such a lovely woman and a wonderful hypnotherapist. She has helped me so much! I will definitely be returning to Suzannah if I feel I need any other sessions in the future and I would highly recommend Suzannah
---
Verified Client

Amazing result after only a few sessions.

  

C

 on April 13, 2018 at 13:28:30

I came to see Paul Howard to help with confidence issues, and social anxiety symptoms. He took his time to listen to all my worries, and concerns, and what I wanted changed. He was clever in finding out where my confidence, and social anxiety issues came from, and made a treatment plan. I felt very comfortable being open with Paul, and it was easy to relax into hypnotherapy sessions. After only 4 sessions, I noticed a huge difference in how I felt about my confidence, and started to live my life more as someone with confidence would. I even applied for a job I would normally have shied away from, and got it ! Would highly recommend seeing Paul for social anxiety issues.
---
Verified Client

Child with sleep issues.

  

Kate Slatter

 on March 18, 2018 at 16:04:18

I recently brought my daughter Emily to see Suzannah as she has been suffering with nightmares and had been frightened to sleep on her own for around 6 months. Suzannah spent the first part of our session putting Emily at ease and finding out in depth all about her fears. She did a couple of visualisations and then went on to the main hypnotherapy. Emily 'woke up' from her session excited and happy, the effect was immediate. We had another session with Suzannah a week later where she worked on Emily's confidence and self-belief. Since the sessions Emily has been a lot happier in herself and has been sleeping in her own room again. We both really liked Suzannah and I felt that she has a natural way with children. I wouldn't hesitate to recommend her and would definitely go back to her should we need any help in the future.
---
Verified Client

Clearly a life-changing experience

  

Mrs Hendry

 on March 15, 2018 at 10:33:57

I can't recommend highly enough The Surrey Institute of Clinical Hypnotherapy. I did 3 sessions with Paul Howard confronting my fear of flying and other issues. The sessions were very professional and he spent time beforehand to explain how clinical hypnotherapy works and the entire process of hypnosis . I felt safe and listened to . As a result of the sessions, I no longer fear getting on a plane and have been travelling in comfort ever since. Paul made me understand what causes fear on the first place and how to battle against it. After only 3 sessions, I have better understanding about the world around me and Paul has given me the tools to go thru everyday life without stress. My communication with Paul Howard and the sessions, gave me new strengths and I decided to enrol into one of the courses The Surrey Institute of Clinical Hypnotherapy runs . Clearly a life-changing experience .
---
Verified Client

Anxiety cured and inner peace secured

  

Lindsay

 on February 22, 2018 at 22:48:01

Hi, I went to see Paul Howard looking for a new approach to anxiety issues, to be able to relax, embrace calm and to change my responses to unwanted and unsolicited stimuli. After four sessions I am living life differently as I want to live it and I now feel free to make choices when before I was paralysed but an inexplicable fear. I'm very pleased at my decision to try hypnotherapy, being originally very sceptical. Paul has helped me understand the role I play in my own anxiety and I now understand I am not in control. I have felt a deep calm descend over me in the past week which I have never felt before. Well worth the investment. Thank you for giving me a life!
---
Verified Client

A success and highly recommend

  

Russ

 on February 15, 2018 at 15:11:48

I visited the clinic for hypnotherapy to stop smoking. I saw Suzi Miller who I thought was absolutely fantastic. I was sceptical at first but her joyous manner relaxed me and I was hypnotised on the first attempt. I haven't smoked for 4 months now and have been back for a top up session as I was thinking about it on a few occasions. I feel fitter, healthier, and have about £250 a month to use on something other than smoking cigarettes. Highly recommend if you're looking to give up and ask for Suzi, she's brilliant. Russ. Wallington.
---
Verified Client

Very pleased with the progress I have made

  

SKC

 on November 12, 2017 at 21:12:42

I cannot rate Paul Howard highly enough. After several weeks of feeling incredibly stressed, unwell and generally out of sync with life, I decided to try hypnotherapy as almost a last resort. From the minute I stepped into Surrey institute I immediately felt at ease and with each of the sessions I have begun to feel better. Paul was very reassuring about things and spoke to me in an honest and supportive way, which really helped me put things back into perspective. He gave me excellent strategies to cope with some of the issues I was having and even gave me recommendations beyond the hypnotherapy sessions, which I have been able to explore further. I am very grateful for each session and know that I will continue to draw on these long into the future. Money well spent. Thank you very much!
---
Verified Client

Time well spent....

  

BP

 on November 11, 2017 at 16:00:40

Having experienced anxiety for several years and in recent years it had taken on a new level which I wasn't comfortable with and wanted to do something about it. I came across Paul's website whilst searching for something else and decided to try hypnotherapy. During the sessions Paul gave me a different way to look at my anxiety and now I don't view it as being uncomfortable. The sessions have been time well spent.
---
Verified Client

Best choice I have ever made.

  

Charlotte

 on November 08, 2017 at 08:33:47

I came to resolve my anxiety and self deprecation. Honestly the BEST decision I have ever made - Paul was so easy to talk to and really understood where I was coming from. This has been life altering and could not recommend enough. Thank you so so much.
---
Verified Client

Anxiety issues

  

Richard Gardiner

 on July 21, 2017 at 15:53:59

I was becoming increasingly inhibited with anxiety issues and not wanting to take the tablet path a friend of mine ( who had previously been successfully treated at SICH for a similar issue ) recommended I try hypnotherapy. I am after four sessions of hypnotherapy a born again anxiety free individual, with a clear mind and a positive outlook going forwards ... The process is conducted in an extremely relaxed, calming and above all professional environment .... I would therefore also recommend SICH as a very viable alternative to the regular well trodden path of GP's etc ....
---