Time to get rid of those old beliefs about smoking
Our hypnotherapy stop smoking programme works for smokers because we use the power of your subconscious mind to change your thinking processes, our hypnotherapy stop smoking programme makes it much easier to stop.
Normally people will use their will power to try  to stop. This creates irritability, mood swings, bad temper, cravings and possible weight gain. This tends not to happen when you use hypnotherapy for smoking cessation.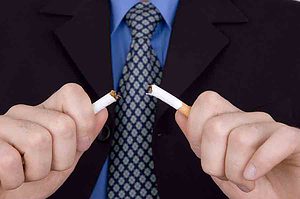 Our hypnotherapy to stop smoking programme takes only one session of up to two hours. During this intensive session we will look at all of your triggers to smoke and find ways to help you to ignore, forget or respond differently to them. It is a fairly common experience for us to take a 60-a-day smoker and for them to walk out of our clinic and not worry about smoking again.
The Surrey Institute of Clinical Hypnotherapy's latest hypnotherapy to stop smoking programme achieves success rates of up to 80 per cent from a single session.
Hypnotherapy stop smoking research
Hypnotherapy stop smoking was proven to be the best method of stopping smoking by a meta analysis conducted at Iowa University by Viswesvaran & Schmiidt (1992) involving 72,000 subjects which was featured in the New Scientist magazine. This study looked at many different ways to stop smoking and hypnotherapy was shown to be the most effective method.
David Pollock, director of ASH, said he was surprised by the success of hypnosis, which anecdotal evidence had suggested was not very effective. One organisation not surprised by the results is the British Society of Medical & Dental Hypnosis. Christopher Pattinson, the society's academic chairman, said, "Current hypnotherapy techniques are a far cry from their popular image of music-hall tricks involving swinging fob watches. The latest hypnotherapy techniques achieve success rates of up to 60 per cent from a single session."
| Time after stopping | Health benefits |
| --- | --- |
| 8 hours | Blood oxygen levels return to normal. Chances of a heart attack start to fall. |
| 24 hours | Carbon monoxide is cleared from your body. |
| 48 hours | Sense of taste and smell begins to improve. |
| 72 hours | Breathing becomes easier. Energy levels increase. |
| 5 days | Nicotine addiction for your body is over. |
| 2 – 12 weeks | Circulation starts to improve, walking becomes easier. |
| 3 – 9 months | Coughing, shortness of breath and wheezing problems will improve. |
| 1 year | Risk of a heart attack falls to about half that of a smoker. |
| 10 years | Risk of lung cancer falls to about half that of a smoker. |
| 15 years | Risk of heart attack falls to the same as someone who has never smoked. |
How does hypnotherapy to stop smoking help?
Using a combination of positive suggestion and visualisation we can make it easier for you to give up smoking. Infact you will be surprised to find that you feel confident and relaxed not only after the session, but continuing throughout the following weeks. Your friends and family will be amazed at how you have given up so easily!
What about putting weight on if I give up? Any possible alternative habits are taken care of in the carefully worded session and you will find that you feel great, without resorting to other habits such as nail-biting or overeating.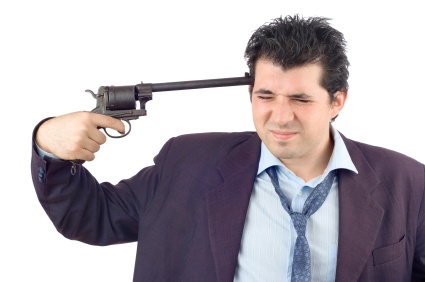 What about people tempting me afterwards? You should  be able to stop smoking without tension or irritability so there should be no temptation to smoke if somebody offers you a cigarette.
Smoking research
A recent study, published in the Lancet, showed lifelong smokers died a decade earlier than those who never started.
The study followed the first generation of women to start smoking during the 1950s and 60s. As women started smoking on a large scale much later than men, the impact of a lifetime of cigarettes has only just been analysed for women.
"What we've shown is that if women smoke like men, they die like men," said lead researcher Prof Sir Richard Peto, from Oxford University.
He said, "More than half of women who smoke and keep on smoking will get killed by tobacco."
Things to remember
Smoking is responsible for more than five million deaths worldwide every year
Smoking tobacco is a known or probable cause of around 25 diseases
Cigarette smoke contains 4,000 chemicals that can damage the human body
Eighty of the chemicals in cigarettes are known to cause cancer
"Hypnotherapy to stop smoking works, amazingly well actually. Smoking kills, stopping works and the earlier you stop the better according to this study." said Paul Howard from The Surrey Institute of Clinical Hypnotherapy.
Some smokers, especially those who have smoked for years, believe that the damage to their health is irreversible. However you should be aware that it is never too late to stop smoking. In fact the benefits of quitting start immediately. So why not take our hypnotherapy stop smoking programme and get the benefits now.
---
4.9 out of 5 stars (63 ratings)
---
Verified Client

So helpful

  

Faye Blackford

 on November 12, 2018 at 17:17:50

Before i came to see you. I was struggling with being calm panicking to much and not able to reason with it , feeling overwhelmed and not realy able to control my feeling that well . The decision to invest was easy as i wanted to learn more abut myself and how to make myself feel better . I have learnt that i can control how i feel and that the thoughts dont always match the feelings, going forward i need to remember this , but you said something profound to me which was " get busy living or get busy dying " that sunk in ..... thankyou so much the sessions have been really good Paul .
---
Verified Client

Best decision I've made

  

Amy

 on November 07, 2018 at 07:54:28

Michelle has been amazing at helping me reduce my anxiety, before I started my sessions I felt like I didn't want to leave the house and couldn't even drive in the car for more than 10 minutes at a time. Looking back it was the best decision I've made and I'm well on may to living my best life again
---
Verified Client

Believing in oneself.

  

Annie

 on October 31, 2018 at 19:09:49

I have seen Michelle, and was very nervous to begin with, but she soon put my mind at rest and now I love listening to her voice when I go to sleep. I have much more confidence and belief in myself, that I can overcome my fears. They haven't gone away completely, bit I know how to deal with them now, and as time goes on, it gets easier. I cannot thank Michelle enough for the difference she has made to mine and my daughter's lives. If I need help again, I'll be right back Michelle. Thank you soooo much xxx
---
Verified Client

Hypnotherapy has helped our child to cope with her problems greatly

  

Barbara

 on October 02, 2018 at 20:38:18

Our young daughter who is now 9 had a few hypnotherapy sessions last year. She suffered from a few problems; was frightened to go to sleep on her own and would also get up frightened in the middle of the night, she had a phobia of the spiders, anxiety and a few other problems. All this had a big impact on her at school and home. Paul White helped her a lot, more than any other treatment she had (therapy). He said she might need a top up in the future. After her hypnotherapy, she was the best as we have known her for a long time. This year she so far needed one top-up session, she is doing very well at school, coping better with her problems. Hypnotherapy was our last resort and I would fully recommend hypnotherapy in this Institute if required I will not hesitate to use their services again, it is a small price to pay for our child's health.
---
Verified Client

Paul is very helpful. Thanks for your time.

  

Mary Jane

 on September 25, 2018 at 11:02:48

I was heading in a downward spiral, with bad thought's beating me down. Didn't no what direction to turn. well worth the sterling, Paul teaches you to relax and look at the bigger picture. Stop thinking about yourself and Dwelling on negative thoughts. The techniques will help you to be more relaxed and have a clearer mind.
---
Verified Client

Anxiety-a thing of the past for me. Cannot believe how different I feel after such a short time.

  

Julie

 on May 29, 2018 at 22:00:18

I came to have hyponotherpy as my mother had passed away 7 months ago and I was suffering with anxiety, I felt that the anxiety was getting in the way of everything that I was doing even stopping me from greaving my mum. I had my doubts that hyponotherpy could help me but my daughter had recommended SICH as she had used them successfully in the past for panic attack's. I felt that it was worth a try and that I had to do something. (I didn't want to go to my doctor as I felt silly and did not want to be put on medication) .i am absolutely amazed at the results of my hyponotherpy sessions, my outlook has completely changed, I feel like "me "again , I have more energy as I'm not wasting it on pointless worrying . I can finally "greave " my mum in a positive way ... I have learnt that I have control of how I feel and that guilt is really a pointless waste of time. I am writing this a week after my last session and I have had an unbelievable shocking stressful week but I am pleased to report that although it has been a very sad time, I have been able to step up and be strong and help in a productive way through the week without any anxiety.

The Surrey Institute of Clinical Hypnotherapy:

  Thank you, Julie, I'm so glad you are doing well.
---
Verified Client

Anxiety issues

  

JD

 on May 22, 2018 at 21:37:11

First I was a bit cautious about trying hypnotherapy as I was not sure what to expect. However, as my anxiety was getting worse, I was very keen to try anything to help me get out of the constant state of fear and racing heart and mind. After the very first session I already felt very hopeful about this technique. Paul H. is a very honest and easy to talk to person and despite my very shy personality and deep insecurities, I felt very comfortable discussing all my issues with him. I also very much appreciated all the advice Paul's given me. It was a real eye opener to see how many of my issues have connection to my past and how much I kept holding onto all my negative beliefs all these years. There has been a lot of questions constantly on my mind for many years and I very much appreciated the constant sense of relief I felt after they finally got answered. I found the therapy very effective, helpful and would very much recommend it to anyone who is no longer willing to put up with their anxiety. Again, thank you very much for everything, Paul.
---
Verified Client

It worked! Four sessions for anxiety and fear of flying- the sessions were worth every penny.

  

Lucy Furlong

 on May 01, 2018 at 13:26:40

I went to see Paul because I was flying to the USA for a holiday, and to get married, and had been struggling with general anxiety disorder and a fear of flying for several years. Four sessions later, three focused on the anxiety, and the final one on flying, I managed to fly to New York, then Houston and then San Fransisco, and had a wonderful wedding day! Not only that but I have also experienced a significant reduction in the daily anxiety I was experiencing, which has made life a whole lot easier and more enjoyable! I am so pleased I discovered the Surrey Institute of Clinical Hypnotherapy - Paul was friendly and helpful and put me at ease. The sessions were worth every penny.

The Surrey Institute of Clinical Hypnotherapy:

  Thank you Lucy. I hope your married life is all you wanted.
---
Verified Client

My confidence at work is much improved

  

Mr P

 on April 21, 2018 at 16:04:42

Paul Howard has successfully addressed two problems I've had - a fear of public speaking and a lack of confidence at work. The sessions have been very therapeutic - both the way he skillfully got to the root of the problems and then the highly effective hypnosis which I have been able to play back at home. I've felt a different person after each session, able to shed a lot of the negative thoughts that have built up and being much happier in myself. I'm now better equipped to take on challenges without my subconscious self holding me back.

The Surrey Institute of Clinical Hypnotherapy:

  Thank you Peter so glad you are doing well.
---
Verified Client

Amazing result after only a few sessions.

  

C

 on April 13, 2018 at 13:28:30

I came to see Paul Howard to help with confidence issues, and social anxiety symptoms. He took his time to listen to all my worries, and concerns, and what I wanted changed. He was clever in finding out where my confidence, and social anxiety issues came from, and made a treatment plan. I felt very comfortable being open with Paul, and it was easy to relax into hypnotherapy sessions. After only 4 sessions, I noticed a huge difference in how I felt about my confidence, and started to live my life more as someone with confidence would. I even applied for a job I would normally have shied away from, and got it ! Would highly recommend seeing Paul for social anxiety issues.
---