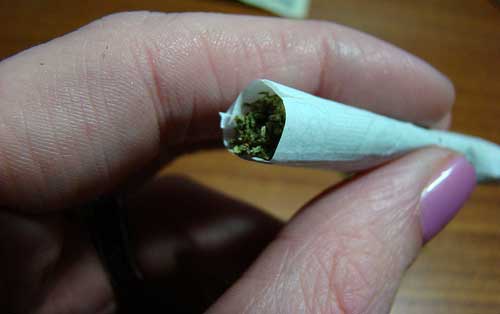 The people that have a cannabis habit have a variety of motives. In many cases it is to divert them from life's troubles. Sometimes, it's a result of long term problems, such as anxiety, depression, or problems with friends and family. In the end, the cannabis habit only helps them escape for so long, and in many cases it can form into a habit or dependence. So what can a cannabis user do to break this dependence?
First, it's very important to understand what cannabis is and just how it is used. Cannabis can be used in lots of different forms, each with its own qualities and levels of strength. For instance, it can be found as oil, resin (hashish), skunk or grass. All forms of Cannabis come from the same class of hemp plant, but the preparation and strain of the plant lead to form and potency differences. Cannabis is used by oral ingestion, and may be baked into cakes or biscuits, brewed into 'tea' or most commonly smoked with tobacco.
A great number of people find that the cannabis habit enables them to relax, cuts back pain levels and helps them sleep much better. The social side of a cannabis habit can be a large part of any addiction and is often cited as a key aspect.
There are many side effects including; tension and anxiety, panic attacks, paranoia, desire for food, dizziness, nausea or vomiting, hallucinations, psychosis, and the lack of trust in those around you while under the influence. Even if a user might have noticed the unwanted effects, both physically and mentally, they often still experience difficulty when stopping. It's at this point that they finally realise that they have a cannabis habit.
In addition there are physical effects that come with smoking cannabis. These may include increased high blood pressure, increased heart rate, permanently restricted fertility in both sexes, permanent problems with short term loss of memory, lack of dexterity, damage to balance, and the increased risk of developing a mental illness.
If you are dealing with a cannabis habit you may understand every one of these risks, but you may also still end up surrendering to the drug. What is typically misunderstood is that the dependency affects both the conscious and the subconscious mind and as such it often needs specialist help to create change. If you find that you are smoking weed regularly with little or no control; it may be time to get some help before it causes you any more long-term damage.
How to treat a cannabis habit
Hypnotherapy is a very positive form of treatment that can help free you of your cannabis habit. Our cannabis specialist will discuss the best form of treatment for your personal circumstances. Hypnotherapy should put you back in control, and make it easier to build the resources you need to rid yourself from your cannabis habit. Hypnotherapy cannot take your dependency away but it can provide the tools you need to succeed in kicking this dangerous addiction long term. The initial step starts with you deciding that you're ready to change and getting in touch.
Paul White from The Surrey Institute of Clinical Hypnotherapy based in Surrey said, "The dependency from any addictive drug normally responds well to our hypnotherapy treatments. Normally, this can be treated in just a few sessions."