Hypnotherapy training isn't all the same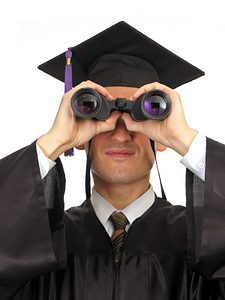 If you are thinking of becoming a hypnotherapist you need to think about the type of training you are going to go for. Distance learning can seem very attractive on the face of it with regards to price and convenience. However learning the skills required to be an hypnotherapist by distance learning is like trying to learn how to ride a bike by using phone tuition. It simply does not work. I have never met a successful hypnotherapist who learnt by distance learning, although we have dealt with their failures. However, if that's what you're after there are hundreds of distance learning and cheap hypnotherapy training courses out there for you to choose. It does not really matter which type of distance learning training you go for as the clients will soon discover your lack of commitment to them and yourself and they won't come back and you will have zero income.
But if you have a real passion for the work; i.e. you really want to help the people out there with real issues like anxiety, IBS, low self confidence, social phobia, etc, etc, then you need to think carefully about the type of hypnotherapy training that you choose. So lets have a look at the different types.
Types of Hypnotherapy Training
Distance Learning
Pros: Cheap, convenient and easy
Cons: Low standards, no interaction, no guidance and no examples
Personally I think you might as well buy a book or two, read them, and start trading as a hypnotherapist. Learning to be a hypnotherapist by distance learning just does not stand up. If we just look at the hypnosis part to start with; how can you train someone in the vocal aspects of hypnosis unless you are in the room with them?  The tempo, tonality, volume and speed to name just a few are all critical to achieving a good hypnotic voice. When I train new hypnotherapists they invariably speak to quickly, but by working together with a tutor they can be coached to take their time.  If a tutor is not present they cannot be taught properly.   When it comes to dealing with particular issues, without any interaction with the tutor and the rest of the class the learning is by definition sub-standard. Many of the good points and ideas we get come from discussions in the class, and this is something that just cannot happen at a distance. My advice would be to keep distance learning at a distance. It is simply not worth any amount of money, even a fiver.
Hypnotherapy training by DVD
Pros:Is visual and can give examples
Cons: Very rigid, no interaction and quality level varies
This type of hypnotherapy training course tends to cover very little material in any depth. The lack of interaction with the tutor does not make for a very good learning experience.  In fact I do not know of a single person that has taken this type of course that has qualified as an accredited hypnotherapist. It is very difficult to see how this type of course can teach you to treat clients affectively. Quite frankly this type of course in my experience doesnt train you up to hypnotherapy diploma level. They are normally just light weight courses with very little content.
Hypnotherapy diploma – 1 Year monthly weekend course
Pros:Plenty of time to absorb the knowledge needed, good structure
Cons:Extended period of time, Somethings continuity difficult to maintain for some students
Generally if the hypnotherapy training is accredited by someone like the National Council for Hypnotherapy then this type of hypnotherapy training is to be recommended with a few points that you should clarify:-
Make Sure the trainers should be practising therapists. Often training courses are run by people that have just qualified and/or see very few, if any clients. I came across a case just yesterday where the training course website claimed that the trainer was a very experienced hypnotherapist, followed by a list of her qualifications and the various areas where she was a "self proclaimed expert". With very little research I discovered that this lady had only been qualified since May 2009, a mere 2 years. Now with the best will in the world I fail to see how you can claim to be "very experienced" with just two years in the profession. I then discovered that she was not supervised and that in fact she did not see clients! Draw your own conclusions.
Make sure the course has a high practical content. Students learn best when they are actually doing, rather than just reading about. For example, in our courses we demonstrate techniques which the students then go out and practise. We work with real clients in front of the class with little or no prior knowledge of the client. The students work with real clients during the course under close supervision.
Make sure the course is run in an appropriate environment. Many courses are run from a hotel where all the students practise in the same room which makes for confusion and chaos during the practical. It's important for the student to hone their delivery including timing, tone, timbre and volume of their hypnotic voice. It is very difficult for the lecturer to assist the student to do that when there is a lot of background noise. Furthermore, how can the student experience it the way a client would in that sort of environment? So ideally the course should be run where the students have use of breakout rooms where they can develop their skills effectively.
Hypnotherapy diploma – Intensive course
Pros:Fast, high knowledge absorption, confidence building
Cons:can interrupt work and home life
To my mind this has to be the best way to learn. The knowledge comes at you hard and fast. However, because all your knowledge is recent when something previously learned is referred to it's normally fresh in your mind. Of course, all the above proviso's that I talked about in the weekend course still apply. However, if you have the time to do an intensive course (normally run Mon-Fri) then you can complete your training inside 8 weeks.  This means you can start practicing while your passion for the work is still on a high. The sooner you start the sooner you start to build your skills.
Hypnotherapy training – Your choice
Basically you need to choose the hypnotherapy training that meets your needs and circumstances. But it is important that the training you choose gives you the skills you need to practise in a commercial world. Private practise is not easy but it is rewarding as you get to help hundreds of clients make changes that make a real impact on their life.
Paul Howard is a clinical hypnotherapist and trainer with over 10,000 client hours under his belt. With over 10 years experience he says he is still learning everyday with every client. He specialises in anxiety and psoriasis. He works as a full-time hypnotherapist and trainer with the Surrey Institute of Clinical Hypnotherapy. They run weekend and intensive hypnotherapy training courses based in Wallington, Surrey. Their courses are accredited by the National Council for Hypnotherapy, N.C.F.E and the open university.