Hypnotherapy Surrey
T
he Surrey Institute of Clinical Hypnotherapy has been practising hypnotherapy in Surrey for eleven years. Modern hypnotheraputic techniques are the most dramatically effective brief therapy developed to date, which means that many problems and issues can be transformed using hypnotherapy.
When you visit one of our clinics in Surrey with a problem or issue we will work together to resolve it. We have a team of highly qualified and experienced hypnotherapists throughout Surrey who can help with a wide range of issues including, anxiety, insomnia, panic attacks, weight loss, stop smoking, addictions, problem behaviours, confidence, stress, childbirth and Psoriasis. Every person (and therefore, every case) is different.  If you cannot see your problem on the list, please call for a chat where we can advise you on how best we can help you to resolve your problem. We offer hypnotherapy at various clinics throughout Surrey; Carshalton, Wallington, Coulsdon, Purley, Epsom, Camberley, Croydon, Sutton, Richmond and Tunbridge Wells. We also have a clinic in Harley Street, London.
---
Weight loss the easy way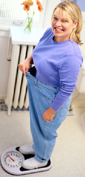 The use of
hypnotheraputic techniques for weight loss
can really help overcome all the stresses associated with diets and exercise. It can help to stop snacking and increase the desire for exercise, making losing weight an enjoyable and fun thing to do. Furthermore, it can enhance existing diet regimes. For example, you may be on a calorie controlled or low fat diet but struggling to maintain it. A couple of sessions of hypnotherapy could get you back on track and make it seem easy to maintain your diet. Releasing weight can be easy when you do not have to think consciously about all the foods you "cannot" eat when you simply do not desire them any more.
Why not complete our Weight loss pre-assessment to get a detailed personalised report on how hypnotherapy can help you change your behaviours?
During your treatment course we aim to change the way you relate to food, the way that you feel about food and the way you think about food, putting you back in control over what you choose to eat.
Hypnotherapy in Surrey FREE weight control tips
Sign up for our weight control top five tips completely FREE. We show you five great tips to help you get control of your eating behaviours. They are simple to do and can make a real difference. Click here for our Five free weight control tips.
Watch Rebecca telling her story about how she turned to a hypnotherapist to achieve dramatic weight loss.
When Rebecca first visited the Surrey Institute of Clinical Hypnotherapy she was 14 stone, dress size 14 and and just under morbidly obese. In just 8 months she was an 8 dress size, 9 stone and in the middle of the normal BMI range. Her story, although amazing, is very typical for our weight loss clients. If you would like your weight loss story to end up like Rebecca's click on the button below.
Watch Miriam explaining her weight loss tips when using our hypnotic weight loss programme
Miriam turned to a hypnotherapist because she had tried "everything" else. Although she had lost weight before, it had always been a chore and it had always returned very quickly afterwards. She felt it had become a cycle that she was unable to get out of. She discovered very quickly that losing weight can be easy to do when you become determined and motivated, which is something hypnotherapy can really help you to achieve. The most important change was in her behaviours when she suddenly stopped picking and found she wasn't hungry any more.
---
There is a large body of evidence showing the efficacy of hypnotherapy.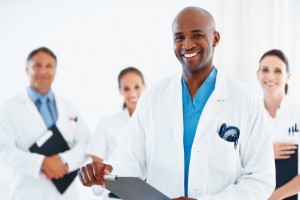 Hypnotherapy has been in use for hundreds of years all around the globe. It is used in hospitals in Ireland for burns victims, in Belgium for anaesthesia with patients that cannot have pain control drugs. It is used by doctors, dentists and many other medical professionals. In the UK, in the main, it is practised by lay hypnotherapists; i.e. non medical. There are thousands of lay hypnotherapists in the UK, some good and some not so good. It is difficult for the public to distinguish the good from the bad. However, the Department of Health recommend that, if you are looking for a hypnotherapist, you consult with someone who is CNHC registered. All our hypnotherapists are fully qualified, insured and registered with the CNHC. To enjoy the benefits of Hypnotherapy in Surrey, please phone The Surrey Institute of Clinical Hypnotherapy on 0800 849 7001. Our phone lines are open; Mon – Sat,  8am-8pm.
Intellectual awareness does not bring about a therapeutic change
This means that even IF you are aware that you need, and want, to change, it does not mean that you are able to affect change in yourself. For example; consider a person with agoraphobia who has panic attacks about travelling on a train. Their conscious mind will say "This is ridiculous! I am perfectly safe on a train…" However, their subconscious mind will be creating this "ridiculous" fear, because the subconscious mind believes (for whatever reason) that there is danger; and when the subconscious and the conscious mind are in conflict, the subconscious always wins. Using hypnotherapy a client can make changes in their subconscious thought patterns to create harmony with the conscious mind and therefore remove the fear.