Introduction to Hypnotherapy
Learn how to hypnotise someone
Understand what hypnosis is
Discover if this profession is for you
2-day intensive course
Experience hypnosis personally
Learn how to perform instant hypnosis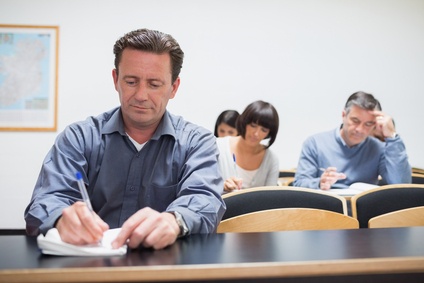 What will I learn in the hypnotherapy introduction course?
You will learn how to induce a state of hypnosis safely and responsibly. You will obtain a deep understanding of what hypnosis is. You will gain confidence in your ability to be able to put someone safely into a trance and how to recognise a trance state.
Some of the things you will learn on the Hypnotherapy Introduction Course :-
Traditional Hypnosis
Generally authoritarian and direct, it has a very small range of techniques. It relies on projecting the personality of the therapist. i.e. look at a spot on the wall and shouting sleep! This type of hypnosis is rarely used in clinical hypnotherapy settings but you will learn how it works and how it is used.
Non Traditional Hypnosis
Evolved after the Second World War and is generally non direct and more permissive. It has a larger range of techniques and it relies heavily on language techniques. Milton Erickson is really the pioneer of non-traditional hypnosis.
Everyday Hypnoidal States
Waking Hypnosis
The definition is; "Suggestions that are given to a person in a certain manner while in a normal state of consciousness that achieve a hypnotic effect without the use of the relaxed state." This simply means that while just talking to a person, a hypnotist is able to combine his body language along with his words to by-pass the critical factor of a person's conscious mind, and implant ideas that effect change.
The reason waking hypnosis is so effective is that, because the client does not know you are using a hypnotic technique, their analytical, judgmental and refractive tendencies do not come into play. As long as the suggestions are not offensive to them they are allowed to enter the subconscious mind and their organic computer can begin to be re-programmed.
Day Dreaming
A daydream is a hypnotic form of consciousness that involves a low level of conscious activity. Daydreaming generally comprises a fantasy while awake.
Sometimes, someone who daydreams is seeking to fulfil a dream or hope in their mind. While it may seem a useless human behavioural glitch or fault, it can actually be quite constructive, especially for those who are in a creative career.
Often when recalling daydreams, people say they were not conscious of what was going on around them. For instance, they cannot remember what they were looking at, if anything, while they were daydreaming or they cannot remember who was saying what and what they were saying.
The Hypnogogic and Hypnopompic States
The hypnagogic state of semi consciousness is that state between being awake and falling asleep. Whereas the hypnopompic state is the transition state of semi consciousness between sleeping and waking. For some people, in both of these states they can experience visual and auditory hallucination.
At the end of the two-day hypnotherapy introduction course you will receive a certificate in basic hypnosis. Should you wish to take your training further you will receive a full credit for this course against our diploma training.
This course is taught by experienced clinical hypnotherapists with many years of experience. All the lecturers are actually practising in their field.
Rob Woodgate
The hypnotherapy introduction course costs just £100 for the 2 days and includes all the materials you'll need.
For dates and availability please see our hypnotherapy courses page or download our full training prospectus.
Hypnotherapy introduction training course – dates and availability see below.
Course: Introduction
Date: 11th March 2024
Location: London/Surrey
Spaces: 2 Places
Price: £100