Hypnotherapy for Problem Behaviours

Helping You To Change Those Problem Behaviours…
We have a plan…
Uncover Old Behavioural Triggers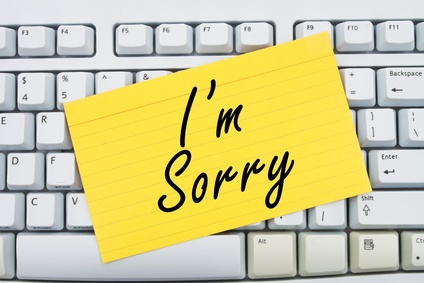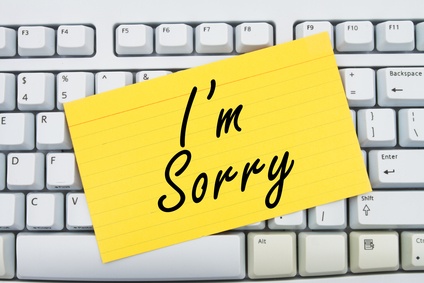 Enhance Motivation To Change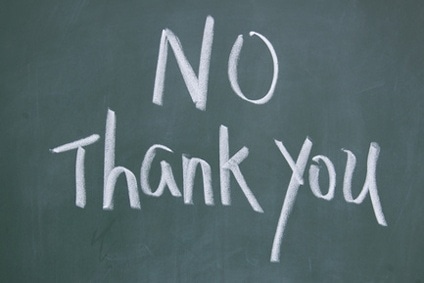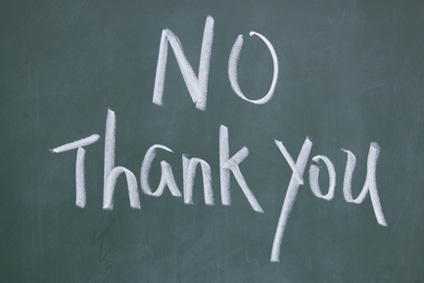 Establish A New Behaviour
Some of us really struggle with problem behaviours, things like alcohol, gambling, insomnia and drug use to mention a few. Helping people make behavioural change is bread and butter to us, and hypnotherapy is very effective at making these changes long-lasting. In the main, most problem behaviours can be altered in just a few sessions.
Call for a chat or to make an appointment
---
The phrase hypnotherapy for addictions is an emotive and often misused phrase.  We prefer to use the phrase hypnotherapy for problem behaviour, which is any repetitive behaviour that increases the risk of illness or mental health issues as well as damaging and disrupting family, employment, personal or recreational pursuits.
Often the client may have tried many times to curb or control the behaviour but are unable to maintain control.
These may include:-
Problems with Alcohol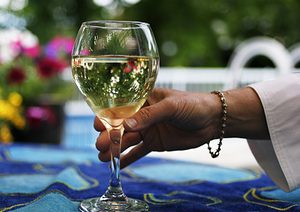 Alcohol is a readily available, legal substance for adults to use. Prolonged or excessive use can lead to dependency problems. Even use of alcohol in small amounts can impair the ability to work machinery or drive safely. Alcohol is known to be a factor involving violence, including abuse.
Problems with Compulsive Gambling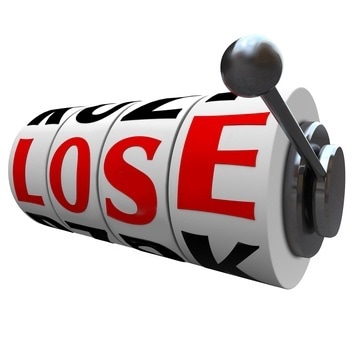 Many people enjoy a game of chance in the hope of winning money or prizes. When it becomes a compulsive activity and the individual is unable to stop, (despite the fact that continuing to gamble is creating problems) that is a sign that the person has become addicted to gambling.
Problems with Drug Misuse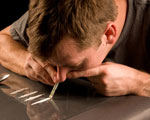 Drug problems include both illegal substances and legal drugs. The problem is the same, whether your drug of choice is readily available by prescription or not. The behaviour needs to be changed before stopping the physical need for the drug – for most people this is where they fall down.
Problems with Compulsive Shopping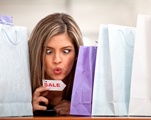 For some people, compulsive shopping is an all-too-real problem. They use this activity as a way to deal with emotional and other problems in their lives. This excessive shopping may lead to financial problems, as well as relationship issues with the compulsive shopper's spouse or partner.
Problems with Sex Addiction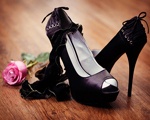 Having an addiction to sex has nothing to do with your sex drive (or lack thereof). While it's normal to have a healthy interest in sexual activity, a person with an addiction to sex is likely engaging in risky sexual behaviour to feed their compulsion. They may be visiting prostitutes, having affairs, picking up strangers to have sex with, excessive internet use, exposing themselves or looking in windows to satisfy their urges.
Most of our clients are referrals from former clients which in itself is a testament to the effectiveness of the therapy.
Paul White talking about problem behaviours
Using hypnotherapy for addictions / problem behaviours
The term "addiction" is really only used to describe typically a physical or psychological dependency. To summarise, a problem behaviour is any behaviour that compromises, disrupts or damages family, employment, health, personal or recreational pursuits. There are many different words used to describe problem behaviours, such as :-
Impulsive = sudden strong unreflective urge
Compulsive = resulting from or acting on an irresistible urge
Excessive = more than is necessary, normal or desirable
Habitual = done constantly or as a habit
Addicted = physically dependent on a particular substance or activity
Dependent = relying on something or someone for support
Pathology = medicine dealing with the causes and effects of diseases
Problem = a harmful matter needing to be dealt with and overcome
What happens during the programme for addictions
The initial consultation for any problem behaviour (addiction) will focus initially on a brief history and outline of the problem, how it began and the pattern of behaviour as it currently exists. For example, someone with a drinking problem may just wish to stop drinking at home rather than give up alcohol completely.
With hypnotherapy for addictions / problem behaviours, it is important to take the history and the development of the problem so we can establish exactly what it is that the client hopes to achieve in using hypnotherapy for addictions and how best we can help.
How does hypnotherapy for addictions help?
When using hypnotherapy for addictions / dependency, a behavioural change is usually achieved relatively quickly and can normally lead to a permanent resolution. The outcome is not influenced by the length of time the behaviour has taken place in the past.
We have successfully treated a wide range of problem behaviours over many years, ranging from cocaine to gambling. We would not usually class smoking or weight control as an addiction / problem behaviour.
---
4.9 out of 5 stars (58 ratings)
---
Verified Client

Helped me so much

  

Jasmine-Amy

 on April 14, 2018 at 22:12:48

I went to Suzannah for help with a really traumatic incident that I was struggling to move on from. I had 4 sessions with Suzannah. Each time I visited the practice, she made me feel so comfortable and at ease. She was not judgmental in any way and made me feel very safe. She was very understanding of my circumstances and really helped me. She recorded all my sessions so I could listen at home too and she adapted the sessions to what I needed help with for that week. After my 4 sessions with Suzannah, she was still available when I needed advice and I'm so grateful for that. Such a lovely woman and a wonderful hypnotherapist. She has helped me so much! I will definitely be returning to Suzannah if I feel I need any other sessions in the future and I would highly recommend Suzannah
---
Verified Client

Very pleased with the progress I have made

  

SKC

 on November 12, 2017 at 21:12:42

I cannot rate Paul Howard highly enough. After several weeks of feeling incredibly stressed, unwell and generally out of sync with life, I decided to try hypnotherapy as almost a last resort. From the minute I stepped into Surrey institute I immediately felt at ease and with each of the sessions I have begun to feel better. Paul was very reassuring about things and spoke to me in an honest and supportive way, which really helped me put things back into perspective. He gave me excellent strategies to cope with some of the issues I was having and even gave me recommendations beyond the hypnotherapy sessions, which I have been able to explore further. I am very grateful for each session and know that I will continue to draw on these long into the future. Money well spent. Thank you very much!
---
Verified Client

Time well spent....

  

BP

 on November 11, 2017 at 16:00:40

Having experienced anxiety for several years and in recent years it had taken on a new level which I wasn't comfortable with and wanted to do something about it. I came across Paul's website whilst searching for something else and decided to try hypnotherapy. During the sessions Paul gave me a different way to look at my anxiety and now I don't view it as being uncomfortable. The sessions have been time well spent.
---
Verified Client

Excellent therapy by outstanding therapists

  

Ms Miller

 on July 19, 2017 at 19:28:02

I have been going to hypnotherapy at SICH on and off for a few months. This was after a recommendation from a friend. One therapist, Paul Howard, specialises in anxiety, for example, and after suffering with an anxiety related tremor, I was so happy when he stopped it using hypnosis. I had seen psychotherapist's, taken medication which only helped me so far. It never cured me. But, amazingly, Paul Howard stopped the tremor and gave me back my confidence. I am now even able to go on dates without the fear of spilling my drink all over the date! Drink...mmm. that was something I became too accustomed to and reliant upon after a hard day at work. I was putting on weight and once I started drinking I found it difficult to stop. But, Paul White is a problem behaviour specialist so SICH referred me to him. I have now been sober for 2 months and 2 days and I don't even fancy a drink anymore. I goto the pub and nightclubs more than I did as a drinker and can dance as much as my friends. I even had a week in Ibiza without having a drop. Its cheaper as I only drink water and I have since lost half a stone without even watching my diet. Another problem SICH treated me for was depression. I was diagnosed 20yrs ago and have been on and off medication and in and out of counselling. I completely value counselling but the 4 hypnotherapy sessions I had at SICH got me out of my bed and back to work after 4 weeks of severe depression. I have since (with my GP guidance) stopped taking my medication. I feel as if the hypnotherapy has changed my life. It's reached parts of me that the psychologist's have taken years to help me discover. I can whole heartedly recommend it to anyone. But, I wouldn't just trust anyone and was very lucky to be recommended to SICH by a friend. Thank you to both Paul's at SICH.
---
Hypnosis for weightloss

  

Glen Sinclair

 on November 01, 2016 at 21:32:07

I came for hypnotherapy to help manage my weight. The eating plan prescribed coupled with the hypnosis has been fantastic and easy to follow. I'm am now 2.the months in and already lost 2 stone. Thank you Paul for all your help!
---
Exam nerves that froze me to the point of failure

  

Pauline Mccullough

 on October 24, 2016 at 15:47:59

I came for hypnotherapy to ease my fears of taking an exam...I had failed the exam twice before, so felt going down the hypnotherapy route might help. I passed my third attempt. Paul was brilliant, the session and on-going recorded session that I was able to tap into at my leisure put me in a place of control. I highly recommend this company, I would definitely go back if I was faced with a situation again I felt would warrant support from Paul.
---
I Feel a New Person Now

  

Mark Eastwood

 on October 14, 2016 at 12:05:55

I would like to sincerely thank Paul Howard of the Surrey Institute of Clinical Hypnotherapy who has helped me greatly to overcome a number of issues that I wanted to resolve. I feel a new person now. Specifically Paul is very direct, honest and out to help. I don't understand why more people do not seek out hypnotherapy - it can help improve so many areas of life quickly and permanently (in my experience).
---
Verified Client

No regrets at all, really helped me addressing some dark addictive issues!

  

Bill

 on September 25, 2017 at 19:41:32

I came to address some bad addictive habits that had gotten out hand over the years. This was my first experience with hypnotherapy so I came with an open and intrigued mind. My therapist was Paul White who I had 3 sessions with, the first was more of a consultation, the following two I was put under hypnosis. I must say I was very impressed, particularly with the first session, which has managed to help in tapping into my subconscious mind to instruct it to stop being so reckless and I can honestly say it has helped with reducing an addictive habit I had. Paul provided a recording for my last session, I just wish there was one for my first session as that seems to be the one that has had the biggest impact. My only other request would be a bit more of a debrief around what I could expect, it was very final once the 2nd session had completed, however, if it works then I am not going to complain and I'll be better off in the pocket! Would I recommend anyone to try Hypnotherapy out? Absolutely and this comes from a self confessed sceptic!
---
Review

  

Colin Hayward

 on January 10, 2017 at 09:14:36

I came to Hypnotherapy to help with a drink problem. The sessions I had with Julie have totally changed my outlook and enabled me to beat the problem - a long way to go but I truly believe it wouldn't have been possible without these sessions. I would recommend to anyone to give it a try !!!
---
Help with Anxiety Issues

  

Lizzy Ballard

 on November 27, 2016 at 08:37:19

I came to hypnotherapy with Paul Howard to resolve anxiety issues. He helped me to alter my behaviours in a positive way over 3 sessions in a welcoming environment and I can use these techniques going forward. I would highly recommend SICH for help with anxiety - thank you Paul.
---