The Surrey Institute of Clinical Therapy (SICH) is a leading school of excellence in hypnotherapy training.
SICH has multiple clinics in Surrey and London where it treats its own clients and also provides expert training courses which give people the skills to become professional hypnotherapists.
The SICH Clinical Hypnotherapy Diploma with NLP gives you all of the skills, protocols, knowledge and confidence to immediately start treating your own clients with expert hypnotherapy and neuro-linguistic programming (NLP).
National Occupational Standards
The SICH hypnotherapy diploma course is designed to meet The National Occupational Standard learning outcomes as set out by skills for health, a government sponsored organisation.
Take the practical hypnotherapy course
Our hypnotherapy courses are practitioner diplomas and they are packed full of information and techniques. They are very practical hypnotherapy courses. Hypnotherapy is a practical, no-nonsense therapy and we believe that any hypnotherapy courses should mirror what happens during therapy. Which means there is very little theory work; we leave that to our 600-page manual.
The hypnotherapy courses concentrate on getting you to think like a hypnotherapist. It shows you how to analyse, question and investigate the issues a client might present. It shows you how to devise a treatment plan that will be effective and achievable for the client and importantly, how to deliver that treatment plan in a hypnotic way. These physical techniques are difficult, if not impossible, to learn from books and from writing essays (of which there are none on our course).
Our practical hypnotherapy course is designed for practical students."
With all these skills when you finish our hypnotherapy course you will feel confident that you can help your future clients and, therefore, be successful as a hypnotherapist. You will have already worked with clients during the course, and this will help to build your confidence so that when you finish you are ready to start straight away.
We also have an active support group for past students to share and receive their collective knowledge. We also hold regular supervisions sessions and generally have a social get-together for students and practitioners to network. You should also read our article on how to become a hypnotherapist.
Learn how to be a professional hypnotherapist in a relaxed and comfortable environment using simple to learn techniques.
What will you gain from this course
Learn how to change people's behaviours and add value to their lives
Access to all the major hypnotherapy professional associations
Client/patient referrals from GP's and Hospitals
Be comfortable working with real clients in a therapeutic setting
Enjoy a great profession by becoming a professional hypnotherapist
Learn in a live, thriving practice, not in a sterile hotel room
160 Classroom hours many of which involve practicals and hands-on experience
Small class size which means you get good tutor to student ratio
Become an effective therapist which means you get a high level of referrals
600 Page course manual so you can concentrate on the tutor and not on the writing
4 Week intensive course – training to suit your requirements
The secret to becoming a successful hypnotherapist is enjoyable, powerfully effective training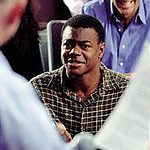 Our hypnotherapy diploma training will show you how to transform a person's life by using hypnotherapy and NLP. Once you can do that you will enjoy fantastic job satisfaction and a great income. Our intensive course is spread over 2-3 months. Between each week you will be expected to complete the required reading.
Work with real clients during our hypnotherapy courses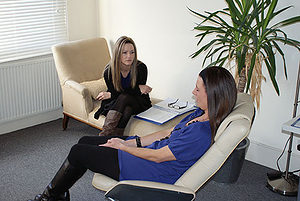 During your training you will be working with real clients. This will be done under strict supervision enabling you to build your confidence before you qualify. By the end of the course, you will be conducting a client interview, pre-induction talk and doing therapy with the client this again will be under close supervision. This will give you the confidence to work with clients in your practice.
The Hypnotherapy Diploma Course Structure.
Module 1 (5 days) – Certification level in hypnotherapy training
Module 2 and 3 (2 x 5 days) – Diploma level in hypnotherapy training
Module 4 (5 days) – Clinical NLP practitioner Module 5 (5 days)
Module 5 (Marketing) – more details…
The course is modular. Modules 1, 2, 3 and 4 must be done at the same time. However, module 5 is optional and is not required for the HPD qualification. At the end of module 1, 3 and 4 the appropriate certificate will be awarded.
On completion of your hypnotherapy courses, you will be awarded the HPD (Hypnotherapy Practitioner Diploma)
For dates and availability of our hypnotherapy courses please see below or download our full training prospectus.
Our hypnotherapy courses are accepted by the major hypnotherapy professional bodies which gives you the ability to join the Complementary and Natural Healthcare Council (CNHC) which is regulated by the Professional Standards Authority (PSA). As far as hypnosis training for therapists is concerned they offer some of the best hypnotherapy training available.
If you would like to become a certified clinical hypnotherapist book your place now by completing the form below.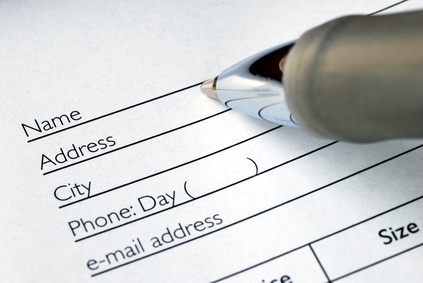 Module 1 (5 Days) – Certification level in hypnotherapy courses
This module is for beginners, so no prior knowledge of hypnosis or therapy is assumed or required. This module offers some of best hypnotherapy certification available and consists of :-
The history of hypnosis.
What is hypnosis and self hypnosis
How to induce hypnosis in a client.
Instant and progressive inductions
How to deepen the hypnotic state.
How to awaken the client.
Ethical hypnotherapy.
How to take a case history.
Smoking cessation.
Working with a real client.
Module 2 & 3 (10 days) – Diploma level in hypnotherapy training
This module is designed to follow on from module 1 and build on the knowledge gained therein. A credit can be accepted if a similar course has been completed in another accredited school. This module includes the following :-
Recognising the hypnotic trance.
Analytical hypnotherapy.
Values and beliefs.
Direct and indirect intervention.
The five main fears and the secret of all secrets.
How to form suggestions.
Self hypnosis and ego strengthening.
Regression to cause (The initial sensitising event).
Anxiety
Dealing with psoriasis
Working with children (paediatric)
Obsessive compulsive disorder (OCD)
Irritable bowel Syndrome (IBS)
Pain control.
Weight control and eating disorders.
Dealing with depression and PTSD
Addictive behaviours
Falling out of love
Psychopathology
All these subjects plus many more are covered in detail. This module also includes videos of actual therapy sessions. You will have the opportunity to practise your skills with fellow students and actual clients (under supervision).
Module 4 (5 days) – Clinical NLP practitioner certificate
This module is designed for the trained hypnotherapist. It contains Clinical NLP tools and strategies that a practising hypnotherapist can use to benefit the client in a clinical environment. This module includes the following :-
Pacing and Leading.
Calibration.
Representational systems and strategies .
Sub-modalities.
Hypnotic language patterns – The Milton Model.
Elicitation of strategies.
Using and creating Metaphors.
Reframing.
Relevancy.
Anchoring.
Changing states.
Dissociation and Association.
Meta model.
The use of zones.
All these subjects plus many more are covered in detail during the training. Many of these techniques have been adapted by us for use in a clinical environment. Existing NLP practitioners that gained their training in an accredited school can receive a credit for module 4.
Why choose SICH for your hypnotherapy diploma course?
1) An established institute with a proven track record
The Surrey Institute of Clinical Hypnotherapy (SICH) has been established for over 20 years with a head office in Surrey and clinics in Wallington, Camberley and world-famous Harley Street in London. This means that you will join a vast number of other students who have successfully studied for their hypnotherapy diploma in professional learning environments.
2) Receive a formally recognised qualification
The diploma is recognised by the major professional hypnotherapy bodies. This enables you to apply for membership of those associations.
3) Simple, easy to understand and tailored to you
The course is adapted to your skills and learning abilities, with the training broken up into simple modules which are easy to understand and learn. Despite such easy learning, the course is still highly comprehensive.
4) Focus on the most common problems for a successful career
Whilst the diploma covers everything to do with hypnotherapy and NLP, we focus primarily on the most common issues which you're going to deal with most of the time as a hypnotherapy practitioner. This includes weight issues, smoking, anxiety problems, drug problems, gambling and more. With this approach, you get better skills in the type of treatments which are going to provide the majority of your income throughout your career.
5) Giving you everything you need to start your career immediately
SICH will give you all of the scripts, interview forms, protocols and skills you need to immediately start practicing as a hypnotherapist at the end of your course, so you can start your new career as soon as it's complete.
6) Giving you knowledge, skills and confidence
The course doesn't just provide the knowledge, but also the practice to perfect your skills and gain the confidence to deliver first-class hypnotherapy treatments in an assured manner.
7) Learn from the experience of expert tutors who have treated their own clients
Our main tutors complete around 1500 client hours per year, and therefore have considerable experience in providing the highest quality tuition to help you learn more skills in a shorter time frame. Plus, as the tutors have managed their own successful hypnotherapy practices, you can also learn the most effective professional approach to secure a thriving practice.
8) Learn hypnotherapy skills and business management skills
SICH strives to help you become a successful hypnotherapist. That's why we include information about business management which helps you to attract more clients and become more successful.
9) Practice with real clients
You will have the opportunity to work with real clients under supervision, so you can gain first-hand practice of client interviews, pre-induction talks and conducting hypnotherapy with the client.
10) Receive close personal attention
SICH is for those who want the highest quality learning, which is why we limit classes to 10 students with 2 tutors to make sure that you receive the most personal attention possible during the course.
Hypnotherapy training – start dates and availability see below
For a detailed breakdown of each course date, please consult our prospectus
Course: Marketing Module
Date: 11th December 2023
Location: London/Surrey
Spaces: 6 Places
Price: £650
Course: Diploma - Intensive
Date: 11th March 2024
Location: London/Surrey
Spaces: 8 Places
Price: £3200
Course: Marketing Module
Date: 17th June 2024
Location: London/Surrey
Spaces: 6 Places
Price: £650
Hypnotherapy Practitioner Diploma Booking Form
What Our Students Say…