Easy Weight Loss Using Hypnotherapy
Our easy weight loss programmes can really help overcome many of the stresses associated with diets and exercise. It can help to stop the cravings and snacking as well as increasing the desire for exercise, making losing weight an enjoyable and fun thing to do. Furthermore, it can enhance existing diet regimes. For example, you may be on a calorie controlled or low-fat diet but struggling to maintain it. A couple of sessions of easy weight loss hypnotherapy could get you back on track and make it seem much easier to maintain your diet. It is possible to achieve easy weight loss when you do not have to think consciously about all the foods you "cannot" eat because you simply don't desire them anymore.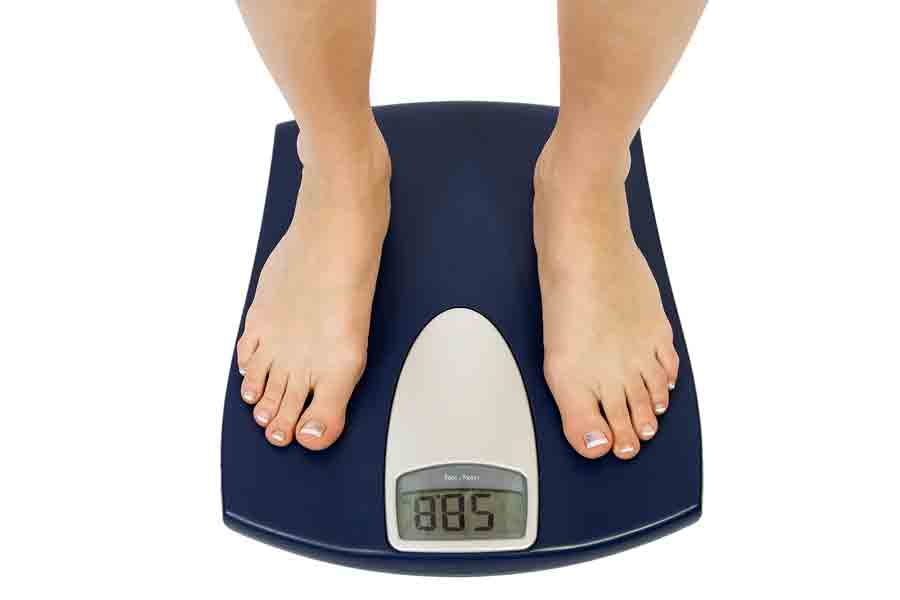 Why not complete our Weight loss pre-assessment to get a detailed personalised report on how hypnotherapy can help you change your behaviours?
During your treatment course, we aim to change the way you relate to food, the way that you feel about food and the way you think about food, putting you back in control over what you choose to eat.
How do we make it easy to lose weight?
Well it's the hypnotherapy that puts the easy into easy weight loss. Behavioural change is paramount to making any weight loss route a success long term and we help you to change the way you feel about food, even the way you think about food. This stops the cravings and using food as an emotional crutch.
What help are you looking for?
---
Get inspired
Rebecca telling her story about how she used hypnotherapy to achieve dramatic weight loss
When Rebecca first visited the Surrey Institute of Clinical Hypnotherapy she was 14 stone, dress size 14 and and just under morbidly obese. *In just 8 months she was an 8 dress size, 9 stone and in the middle of the normal BMI range.
Her story, although amazing, is very typical for our weight loss clients. If you would like your weight loss story to end up like Rebecca's click on the button below.
Watch Miriam explaining her weight loss tips when using our hypnotic weight loss programme
Miriam turned to a hypnotherapist, because she had tried "everything" else. Although she had lost weight before, it had always been a chore and it had always returned very quickly afterwards. She felt it had become a cycle that she was unable to get out of. She discovered very quickly that losing weight can be easy to do when you become determined and motivated through hypnotherapy. The most important change was in her behaviours when she suddenly stopped picking and found she wasn't hungry anymore.
---
4.9 out of 5 stars (58 ratings)
---
Verified Client

Excellent therapy by outstanding therapists

  

Ms Miller

 on July 19, 2017 at 19:28:02

I have been going to hypnotherapy at SICH on and off for a few months. This was after a recommendation from a friend. One therapist, Paul Howard, specialises in anxiety, for example, and after suffering with an anxiety related tremor, I was so happy when he stopped it using hypnosis. I had seen psychotherapist's, taken medication which only helped me so far. It never cured me. But, amazingly, Paul Howard stopped the tremor and gave me back my confidence. I am now even able to go on dates without the fear of spilling my drink all over the date! Drink...mmm. that was something I became too accustomed to and reliant upon after a hard day at work. I was putting on weight and once I started drinking I found it difficult to stop. But, Paul White is a problem behaviour specialist so SICH referred me to him. I have now been sober for 2 months and 2 days and I don't even fancy a drink anymore. I goto the pub and nightclubs more than I did as a drinker and can dance as much as my friends. I even had a week in Ibiza without having a drop. Its cheaper as I only drink water and I have since lost half a stone without even watching my diet. Another problem SICH treated me for was depression. I was diagnosed 20yrs ago and have been on and off medication and in and out of counselling. I completely value counselling but the 4 hypnotherapy sessions I had at SICH got me out of my bed and back to work after 4 weeks of severe depression. I have since (with my GP guidance) stopped taking my medication. I feel as if the hypnotherapy has changed my life. It's reached parts of me that the psychologist's have taken years to help me discover. I can whole heartedly recommend it to anyone. But, I wouldn't just trust anyone and was very lucky to be recommended to SICH by a friend. Thank you to both Paul's at SICH.
---
Hypnosis for weightloss

  

Glen Sinclair

 on November 01, 2016 at 21:32:07

I came for hypnotherapy to help manage my weight. The eating plan prescribed coupled with the hypnosis has been fantastic and easy to follow. I'm am now 2.the months in and already lost 2 stone. Thank you Paul for all your help!
---
Easy weight loss

  

Lin Mcgraw

 on October 12, 2016 at 10:08:32

So easy to follow. First time in years I have been able to loose weight.
---
Verified Client

Excellent, non-judgemental learning experience.

  

Cathy

 on July 24, 2017 at 17:18:39

Hypnotherapy was very helpful in helping me think differently about issues relating to food
---
Losing weight

  

Tracey Spence

 on November 30, 2016 at 18:27:40

I have been struggling to lose weight since I hit my 40's, so decided to try hypnotherapy. I needed to lose approx 2 stone. After the first session of hypnotherapy I lost 9lbs in 2 weeks, I had another session and left a long gap before going back. Had a slight blip, but 3rd session got me back on track. Had 4th and last session last week. I have lost a stone and am still losing steadily. More than I have lost all year trying various diets. The hypnotherapy keeps you focused and pinpoints issues. I would recommend this for anyone struggling with their weight.
---
Thanks for the help

  

Michael Mcdonagh

 on November 29, 2016 at 12:25:20

Went there for help with weight loss and was successful, 1st class!
---
I found hypnotherapy really helpful

  

Karen Corfield

 on July 10, 2016 at 17:17:04

Hypnotherapy really helped me with my weight loss
---
Came for weight loss and anxiety

  

Fiona Fernando-burke

 on July 05, 2016 at 16:42:08

I will be honest and say I came initially for weight loss and maybe had high expectations as I thought this will be the answer finally to years of being obese. I thought it would be an easy answer but I do have to work with the plan for it to work. I am slightly disappointed that I haven't lost more than a stone in over 6 weeks but remain positive as I now know what to do. Paul is very understanding and patient and am happy seeing him. I am still seeing Paul for Anxiety as only had one session so far. Hopeful that this will help.
---
---

For 50 years we have been living with many fictitious beliefs about weight loss.
Now the truth is out. Read Olivia's story and the dramatic effect it had on her life.
Then, I would like to send you regular emails to help you to start taking control of your weight and give you a chance to think, feel and relate to food differently. I want you to know upfront that I will send you one or two emails every week.
Weight Loss Tips and Tricks Emails
Sign up and get FREE entry for our prize draw for 4 standard hypnotherapy sessions