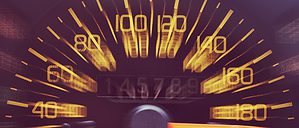 Since the 1970s, the users of our roadways here in the UK have been the subject of many safety campaigns. For example, those highlighting the use of seat belts and anti-drink-driving.
Furthermore, Great Britain has some of the most stringent laws on safety like the MoT test and now roadside cameras that can detect a car's insurance policy and road tax status too.
Speeding is now becoming socially unacceptable, in the same way, that driving while drunk went from 'the norm' to being seen as dangerous and socially undesirable.
Who knows about the new drug driving law?
Changes in the drug driving law, introduced into the UK, in March 2015,, have meant that road users now face prosecution if discovered to be over the new drug-drive limit with substances such as:
hashish
crack cocaine
methamphetamine
diamorphine
heroin
Though the drug driving law is now in force, when asked by Kwik-Fit insurance services, 1028 adults did not know that legal drugs were also on the list. A selection of the legal drugs affected are:
Clonazepam (which is used to relieve seizures and panic disorder) – 50µg/L
Diazepam (an anti-anxiety medication) – 550µg/L
Flunitrazepam (Rohypnol – sedative) – 300µg/L
Lorazepam (anti-anxiety) – 100µg/L
Oxazepam (anti-anxiety) – 300µg/L
Temazepam (anti-anxiety and sedative) – 1,000µg/L
Even though, the drug driving law limits are set at levels much higher than would be prescribed by your doctor it might be an idea to carry the evidence with you in the car in case there is a problem. If however you are using them when they haven't been prescribed by your GP; then the penalties involved with being convicted of a drug-driving offence come with a minimum one-year ban from driving, a fine of up to £5000 and a criminal record. Furthermore, the main insurers have stated that they will not be providing insurance for anybody found guilty of a drug-driving offence. The USA has also said that its borders will be closed to those drug-drivers too; many other countries have yet to comment.
Being in charge of a motor car is a considerable responsibility. If you are over either the drink or drug limits; you risk prosecution but also causing a fatal accident.
If you think about it, it's also pretty worrying that there are people on the roads driving without the correct glasses or visual correction and that there are certainly people driving with anxiety problems.
The modern car has become a source of independence and feasibly the only method to travel quickly and without difficulty between points A to point B. Everybody knows that public transport doesn't go everywhere we would like it to and in fact it can be really expensive. Everyone should understand that driving responsibly is the right thing to do.
If you know that your panic and anxiety is compounded through driving a motor vehicle, should you be in the driver's seat at all?
What sticks out on the list of legal medicines, that may place you over the drug drive limit, was the fact that they are prescribed by doctors to treat anxiety conditions. As there are a number of anxiety treatment medications available, you should ask your GP about one that would not affect your driving ability?
Instead, you could try an alternate treatment. Hypnotherapy does offer a real alternative option to medicine. A hypnotic treatment may not be for everyone, but for the majority of people it is an extremely successful way to reduce and overcome panic, anxiety and stress. Not only providing a greater quality of life but also making you safer on the roads and responsible when driving.