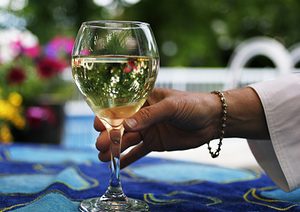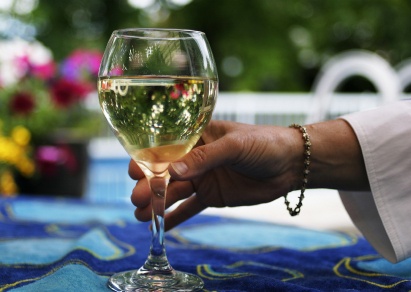 More NHS money is spent treating alcohol-related illness in the 55 to 74-year-olds than on the young, a study says.
The Alcohol Concern report found the cost of hospital admissions linked to heavy drinking 55 to 74-year-olds in 2010-11 was more than £825m. That was 10 times more than 16 to 24-year-olds.
Almost £2 billion was spent on alcohol related admissions in England, the report found.
Over 10 million people in England are drinking above the recommended levels, according to the report.
The £825 million spent on treating this older generation went on 454,317 patients, compared with the 54,682 under-24s who were treated at a cost of £64 million.
Problem drinking is a contributing factor for a host of diseases, including liver, kidney and heart disease, as well as increasing the risk of injury.
In many ways the findings are not surprising as the effects of drinking are more likely to catch up with people later in life.
But the charity said part of the reason for compiling the report, which was based on NHS figures, was to break down the data by individual local authority area.
"It is the unwitting chronic middle-aged drinkers who are taking serious risks with their health"
Sir Ian Gilmore – Liver disease expert
Alcohol Concern chief executive Eric Appleby said he hoped they would use the findings to help them focus their energy on schemes to tackle problem drinking.
Hypnotherapy is one such scheme that is very effective at dealing with problem behaviours such as alcohol, gambling, drugs etc.
In particular hypnotherapy for alcohol is dealt with by tackling the "decision points". These decision points are when the decision is actually made to start drinking and that is generally NOT when the hand reaches for the first drink.
The decision points can be a lot earlier i.e. when doing the weekly shop or stopping at the off license on the way home.
These decision points are much easier to deal with using hypnotherapy as the behaviour can easily be changed so the client can make more appropriate choices at that moment and take back control from a problem that may have seemed out of control.
By changing the behaviour it gives the client the opportunity to reduce their drinking to a more appropriate level without having to resort to abstinence, which is very difficult in today's social environment.
Most clients still want to have the odd drink when socialising but want to avoid the routine day to day drinking.