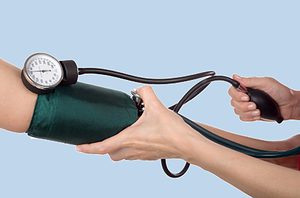 You might think that taking a holiday and getting off the treadmill of work is what de-stresses us, yet the sun might actually be playing a larger role than previously thought.
Research from Edinburgh and Southampton Universities uncovered that revealing the body to the sun can assist to diminish high blood pressure by encouraging the skin to release Nitric Oxide – this increases the level in the blood.
Nitric Oxide, which is naturally contained in Beetroot and green leafy vegetables, has a valuable influence on the blood vessels causing them to relax – and by doing so, it lessens hypertension.
Sunshine was demonstrated to have substantial effect in encouraging the skin to release Nitric Oxide directly into bloodstream, all be it in modest amounts.
Although too much exposure to the sun's rays can raise the probability of cancers in the skin, the study demonstrates that these hazards can be outweighed by the benefits of sunlight in cutting cardio-vascular disorders, such as high blood pressure.
World Health Organisation statistics indicate that high blood pressure is the cause for around 30% of all deaths around the world, while cancer of the skin causes approximately 0.6%.
The research explains why blood pressure rates have a tendency to rise in the winter months, and tend to be greater in northern locations.
The research subjected 24 healthy people to Ultraviolet A (UVA) radiation in two 20 minute sessions – and determined that it appreciably lowered blood pressure levels by increasing the Nitric Oxide levels in the bloodstream.
Martin Feelisch, Professor of Experimental Medicine and Integrative Biology from the University of Southampton stated, "It may be an opportune time to reassess the risks and benefits of sunlight for human health and to take a fresh look at current public health advice. Avoiding excess sunlight exposure is critical to prevent skin cancer, but not being exposed to it at all, out of fear or as a result of a certain lifestyle, could increase the risk of cardiovascular disease".
Obviously, even though a holiday at times is always welcome, there are numerous elements that cause raised blood pressure, most of which can be altered by making small changes to your lifestyle, which can assist keep blood pressure levels down throughout the year.