Hypnotherapy Surrey
We are an approachable, caring and family orientated hypnotherapy practice located in Wallington, Surrey. The Surrey Institute of Clinical Hypnotherapy has been established over 14 years and is known in the area for providing high quality, confidential and affordable help with everyday problems from anxiety to xenophobia.
All of our hypnotherapists are British trained and registered, and we ensure that we continue to meet the highest standards of therapy through our continual professional development. Our practice provides a comfortable environment with flexible appointment times.
At our practice, the client is always the most important person to us, and as such we will work with you to give you the most positive outcomes possible. When you visit one of our clinics in Surrey with a problem or issue we will work together to resolve it.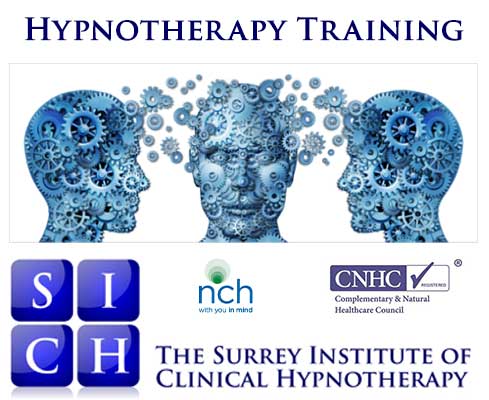 We have a number of hypnotherapists at the practice. Each has their own area of specialisation and we always place the client with the right specialist for their needs. We have a wide range of specialisations including, anxiety, insomnia, panic attacks, weight loss, stop smoking, addictions, problem behaviours, confidence, stress, childbirth and Psoriasis. Every person (and therefore, every case) is different.
Modern hypnotherapeutic techniques are the most dramatically effective brief therapy developed to date. This means that many problems and issues can be transformed using hypnotherapy. The Surrey Institute of Clinical Hypnotherapy provides a wide range of therapies including hypnotherapy, NLP, Counselling, CBT and life coaching. The type used will depend on what the client needs.
We look forward to seeing you soon!
The Surrey Institute team.
---
If you cannot see your problem on the list, please call for a chat where we can advise you on how best we can help you to resolve your problem.
We offer hypnotherapy at various clinics throughout Surrey; Carshalton, Wallington, Coulsdon, Purley, Epsom, Camberley, Croydon, Sutton, Richmond and Tunbridge Wells. We also have a clinic in Harley Street, London.
---
There is a large body of evidence showing the efficacy of hypnotherapy.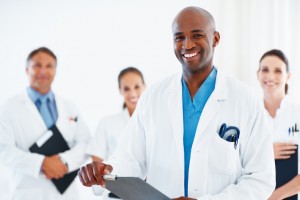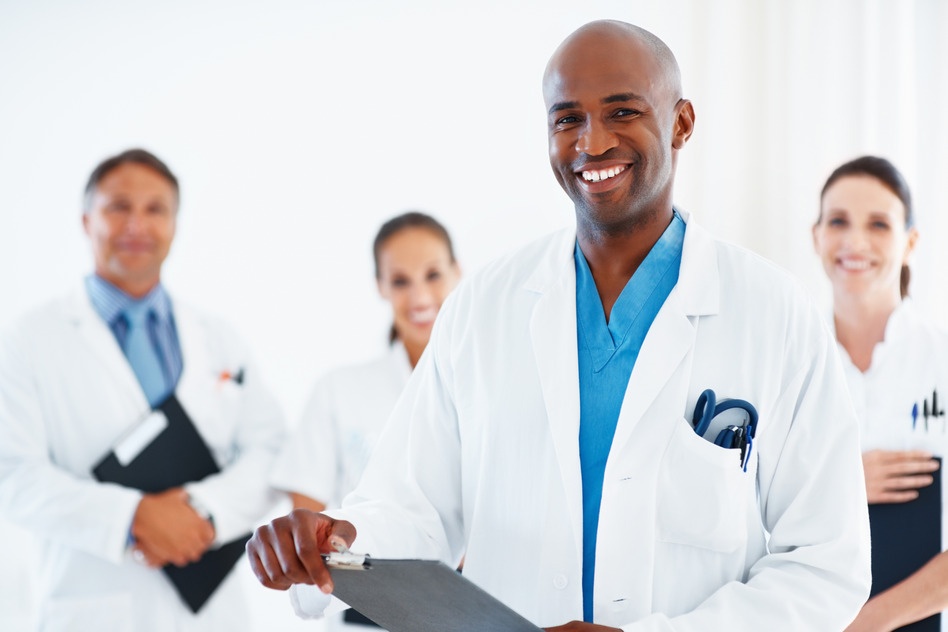 Hypnotherapy has been in use for hundreds of years all around the globe. It is used in hospitals in Ireland for burns victims, in Belgium for anaesthesia with patients that cannot have pain control drugs. It is used by doctors, dentists and many other medical professionals. In the UK, in the main, it is practised by hypnotherapists; i.e. non medical. There are thousands of hypnotherapists in the UK, some good and some not so good. It is difficult for the public to distinguish the good from the bad. However, the Department of Health recommend that, if you are looking for a hypnotherapist, you consult with someone who is CNHC registered. All our hypnotherapists are fully qualified, insured and registered with the CNHC. To enjoy the benefits of Hypnotherapy in Surrey, please phone The Surrey Institute of Clinical Hypnotherapy on 0800 849 7001. Our phone lines are open; Mon – Sat, 8am-8pm.
Intellectual awareness does not bring about a therapeutic change
This means that even if you are aware that you need and want, to change, it does not mean that you are able to affect change in yourself. For example; consider a person with agoraphobia who has panic attacks about travelling on a train. Their conscious mind will say "This is ridiculous! I am perfectly safe on a train…" However, their subconscious mind will be creating this "ridiculous" fear, because the subconscious mind believes (for whatever reason) that there is danger; and when the subconscious and the conscious mind are in conflict, the subconscious always wins. Using hypnotherapy, a client can make changes in their subconscious thought patterns to create harmony with the conscious mind and, therefore, remove the fear.
---
4.9 out of 5 stars (58 ratings)
---
Verified Client

Suzannah was wonderful . She helped me to o revoke my anxiety

  

Maria

 on February 19, 2018 at 21:36:16

Suzannah was wonderful . She helped me to overcome my anxiety.
---
Verified Client

Thank You SICH

  

Jennifer (Lopez)

 on November 02, 2017 at 13:17:38

I went to Paul White at SICH on 18 October to quit smoking. On 18 October I QUIT SMOKING. A hypnotherapy success story in three words. But there's more to it than that. I was advised by a friend with previous experience to seek help from SICH. This is why I ignored the pressure put on me to find a 'local' hypnotherapist in Dublin, pay Ryanair for the doubtful pleasure of getting myself across the Irish Sea and imposing on friends who not only putm up (and put up with me) for two nights but drive me right through London on a miserable morning to get me to SICH 50 minutes late. Paul W was unfazed by my wetly bedraggled, highly stressed state. He immediately put me at my ease (and my wet trainers on the radiator) and made me feel I'd arrived at the right place. I have nothing but the highest regard for SICH in general (easy, fast communication) and Paul W, in particular. Right now I am delighted to be in contact with him as a follow-up to my therapy. I feel I am in safe hands. Although I'm fully aware that I am responsible for myself, it's so good to know I can continue to ask Paul for help. Jennifer (Lopez)
---
Verified Client

It's worked for me and I've saved £7300.

  

Stephen Knowles

 on November 01, 2017 at 18:21:57

2 years 5 months (£7300 saved) smoke free. I'm back to see Paul to help me change my behaviour around eating. I would recommend Paul to anyone considering Hypnotherapy and have even paid for a family member to see Paul as a birthday present to stop smoking. It's a great gift because as she's now saving £3000 a year I won't need to get her a present this year!

The Surrey Institute of Clinical Hypnotherapy:

  Congratulations on the good work and thank you for your review.
---
Verified Client

New beginnings

  

Harriet

 on November 01, 2017 at 03:16:34

Since having hypnotherapy from Paul, it has really helped decrease my anxiety enable to change my perspective on life. It has given me a new lease of life! Thank you!
---
Verified Client

Free from cigarettes/ vaps and happy

  

M McCann

 on October 16, 2017 at 21:34:33

I wanted to stop smoking and this was my last hope as I had tried everything else. Paul was very helpful arranging the session and was very professional. I have thankfully now not smoked and even though I was stressed with my upcoming wedding arrangements I did not once think about having a cigarette. I would strongly recommend Paul to anyone who like myself really wants to give up as it really does work. Thank you for your help.

The Surrey Institute of Clinical Hypnotherapy:

  Thank you, Harriet. I'm glad you're still doing well.
---
Verified Client

Amazing results

  

R Watson

 on September 29, 2017 at 19:03:38

I was really surprised at my experience as I was a non believer but have had great results
---
Verified Client

Amazing*****

  

Happy C

 on September 29, 2017 at 17:21:23

So so grateful to this institute....especially to Paul Howard. He helped me so much with my anxiety and overall stress. Such in a better place now as managed to learn how to overcome my fears, control my emotions and found ways to keep myself calm despite getting stressed from time to time. Did a few sessions and will happily go and see him again whenever I will need someone to talk to. So much better to let it go and move forward with positivity. Keep calm! :)

The Surrey Institute of Clinical Hypnotherapy:

  Thank you for your kind words and keep up the good work.
---
Verified Client

No regrets at all, really helped me addressing some dark addictive issues!

  

Bill

 on September 25, 2017 at 19:41:32

I came to address some bad addictive habits that had gotten out hand over the years. This was my first experience with hypnotherapy so I came with an open and intrigued mind. My therapist was Paul White who I had 3 sessions with, the first was more of a consultation, the following two I was put under hypnosis. I must say I was very impressed, particularly with the first session, which has managed to help in tapping into my subconscious mind to instruct it to stop being so reckless and I can honestly say it has helped with reducing an addictive habit I had. Paul provided a recording for my last session, I just wish there was one for my first session as that seems to be the one that has had the biggest impact. My only other request would be a bit more of a debrief around what I could expect, it was very final once the 2nd session had completed, however, if it works then I am not going to complain and I'll be better off in the pocket! Would I recommend anyone to try Hypnotherapy out? Absolutely and this comes from a self confessed sceptic!
---
Verified Client

Thank you again

  

Finn

 on August 30, 2017 at 19:55:53

I was a heavy smoker, now I'm not. Nor am I an evangelical ex smoker which makes it easier for everyone. Many, many thanks.

The Surrey Institute of Clinical Hypnotherapy:

  Thank you, Finn. Enjoy your life as a non-smoker.
---
Verified Client

Wounderful experience

  

Pauline

 on July 28, 2017 at 11:52:39

Thank you so much for helping me in 5 weeks hypnotherapy at the Surrey institute change my life the whole experience was tailored around my needs, it was not rushed and I felt very welcome ,and I now have the courage to move on.
---