Take the practical hypnotherapy course
Our hypnotherapy course is a practitioner diploma and it is packed full of information and techniques. It is a very practical course. Hypnotherapy is a practical, no-nonsense therapy and we believe that any hypnotherapy course outline should mirror what happens during therapy. Which means there is very little theory work; we leave that to our 600-page manual.
The course itself concentrates on getting you to think like a hypnotherapist. It shows you how to analyse, question and investigate the issues a client might present. It shows you how to devise a treatment plan that will be effective and achievable for the client and importantly, how to deliver that treatment plan in a hypnotic way. These physical techniques are difficult, if not impossible, to learn from books and from writing essays (of which there are none on our course).
Our practical hypnotherapy course is designed for practical students."
With all these skills when you finish our hypnotherapy course you will feel confident that you can help your future clients and, therefore, be successful as a hypnotherapist. You will have already worked with clients during the course, and this will help to build your confidence so that when you finish you are ready to start straight away. We also have an active support group and forum for past students to share and receive their collective knowledge. We also hold regular supervisions sessions and generally have a social get-together for students and practitioners to network.
Learn how to be a professional hypnotherapist in a relaxed and comfortable environment using simple to learn techniques.
What will you gain from this course
Learn how to change people's behaviours and add value to their lives
Accredited by the National Council Hypnotherapy, NCFE & CNHC(DoH)
Client/patient referrals from GP's and Hospitals
Be comfortable working with real clients in a therapeutic setting
Enjoy a great profession by becoming a professional hypnotherapist
Learn in a live, thriving practice, not in a sterile hotel room
160 Classroom hours many of which involve practicals and hands-on experience
Small class size which means you get good tutor to student ratio
Become an effective therapist which means you get a high level of referrals
600 Page course manual so you can concentrate on the tutor and not on the writing
4 Week intensive course or 10 weekends – training to suit your requirements
The secret to becoming a successful hypnotherapist is enjoyable, powerfully effective training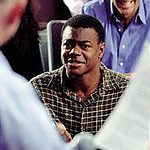 Our hypnotherapy diploma training will show you how to transform a person's life by using hypnotherapy and NLP. Once you can do that you will enjoy fantastic job satisfaction and a great income. Our intensive course which is spread over 2 months. Between each week you will be expected to complete the required reading. We also run the same hypnotherapy training spread over 10 months, 1 weekend per month.
Work with real clients during our hypnotherapy course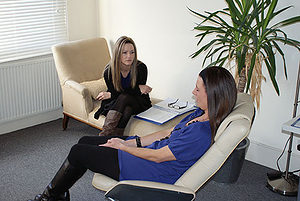 During your training you will be working with real clients. This will be done under strict supervision enabling you to build your confidence before you qualify. By the end of the course, you will be conducting a client interview, pre-induction talk and doing therapy with the client this again will be under close supervision. This will give you the confidence to work with clients in your practice.
The Hypnotherapy Diploma Course Structure.
Module 1 (5 days) – Certification level in hypnotherapy training
Module 2 and 3 (2 x 5 days) – Diploma level in hypnotherapy training
Module 4 (5 days) – Clinical NLP practitioner Module 5 (5 days)
Marketing – more details…
The course is modular. Modules 1, 2, 3 and 4 must be done at the same time. However, module 5 is optional and is not required for the HPD qualification. At the end of module 1, 3 and 4 the appropriate certificate will be awarded. On the weekend course, these hypnotherapy diploma training modules are spread over 10 weekends.
On completion of your hypnotherapy training, you will be awarded the HPD (Hypnotherapy Practitioner Diploma) which is a level 4 qualification equivalent to a NVQ Level 4 accredited by NCFE. The Hypnotherapy Practitioner Diploma has 45 academic credits from the Open University at Undergraduate level 1 (FHEQ Level 4) which count towards a relevant degree.
For dates and availability please see our hypnotherapy diploma courses page or download our full training prospectus.
To book your place now please complete the form below.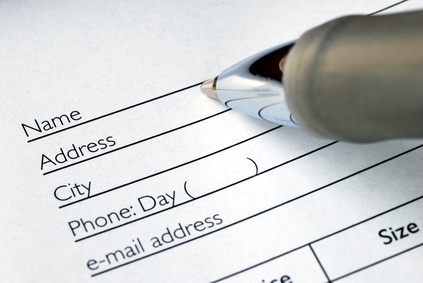 Module 1 (5 Days) – Certification level in hypnotherapy training
This module is for beginners, so no prior knowledge of hypnosis or therapy is assumed or required. This module consists of :-
The history of hypnosis.
What is hypnosis and self hypnosis
How to induce hypnosis in a client.
Instant and progressive inductions
How to deepen the hypnotic state.
How to awaken the client.
Ethical hypnotherapy.
How to take a case history.
Smoking cessation.
Working with a real client.
Module 2 & 3 (10 days) – Diploma level in hypnotherapy training
This module is designed to follow on from module 1 and build on the knowledge gained therein. A credit can be accepted if a similar course has been completed in another accredited school. This module includes the following :-
Recognising the hypnotic trance.
Analytical hypnotherapy.
Values and beliefs.
Direct and indirect intervention.
The five main fears and the secret of all secrets.
How to form suggestions.
Self hypnosis and ego strengthening.
Regression to cause (The initial sensitising event).
Anxiety
Dealing with psoriasis
Working with children (paediatric)
Obsessive compulsive disorder (OCD)
Irritable bowel Syndrome (IBS)
Pain control.
Weight control and eating disorders.
Dealing with depression and PTSD
Addictive behaviors
Falling out of love
Psychopathology
All these subjects plus many more are covered in detail. This module also includes videos of actual therapy sessions. You will have the opportunity to practise your skills with fellow students and actual clients (under supervision).
Module 4 (5 days) – Clinical NLP practitioner certificate
This module is designed for the trained hypnotherapist. It contains Clinical NLP tools and strategies that a practising hypnotherapist can use to benefit the client in a clinical environment. This module includes the following :-
Pacing and Leading.
Calibration.
Representational systems and strategies .
Sub-modalities.
Hypnotic language patterns – The Milton Model.
Elicitation of strategies.
Using and creating Metaphors.
Reframing.
Relevancy.
Anchoring.
Changing states.
Dissociation and Association.
Meta model.
The use of zones.
All these subjects plus many more are covered in detail during the training. Many of these techniques have been adapted by us for use in a clinical environment. Existing NLP practitioners that gained their training in an accredited school can receive a credit for module 4.
Hypnotherapy Practitioner Diploma Booking Form
Hypnotherapy training – dates and availability see below.
What Our Students Say…
Keith's Thoughts
Dean's Observations