Miriam first came to see us just over 3 months before this article was written. She had been steadily gaining weight all her life. Despite all the weight loss tips she was at her heaviest ever at 18st 8lbs/260 lbs/118 kg and a BMI of 43.26. This put her in the clinically obese category. Her dress size was 22/24.
Miriam had previously tried Weight Watchers, Slimming World and Rosemary Connelly. All of which she had lost weight on but as soon as she stopped, the weight went back on and more, pretty quickly. They all gave her weight loss tips but it didn't help.
In despair, she thought she would try hypnotherapy for weight loss. The idea came from talking to a friend that told her that she had had success with the Surrey Institute of Clinical Hypnotherapy.
Miriam is a childminder and spent every day looking after children so she was very active but not doing any formal exercise like going to the gym or working out. In fact, she did not change her exercise levels at all during the hypnotherapy process.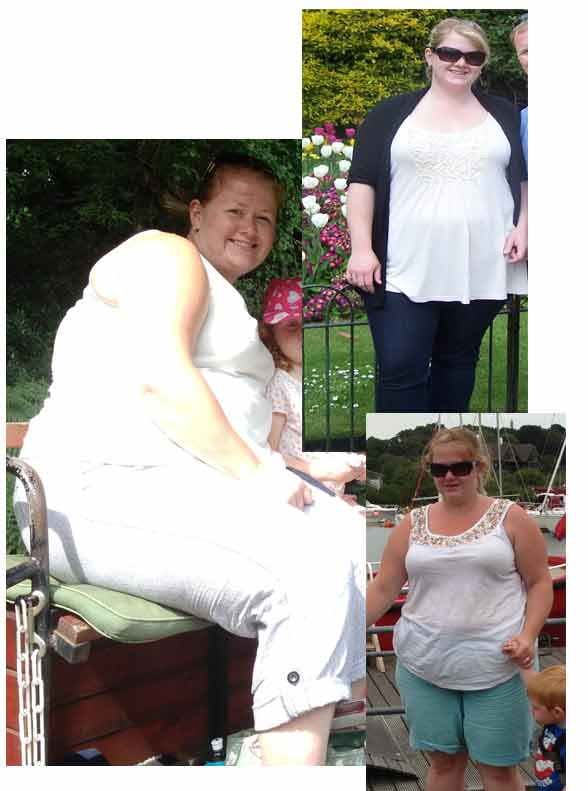 Paul Howard, a clinical hypnotherapist at the Surrey Institute of Clinical Hypnotherapy and the hypnotherapist that worked with Miriam, said "As a rule, exercise has very little impact on weight loss. It is very important for health but for most people that are obese or overweight, exercising is difficult and they often find it embarrassing."
Miriam found that, as a rule, whenever she was on any diet she would tend to lose motivation after 3 weeks and the diet would start to fall apart soon after. Even when she did stick to it for longer, she found it hard work and felt quite low a lot of the time.
Miriam said "Because I would prepare meals for the kids I was always picking at the food when I was making it and then if they did not eat it all I was happy to eat the leftovers rather than 'wasting' it."
As a consequence of this grazing behaviour, she would gradually put on weight little by little over the years.
What did the hypnotherapy do?
During the hypnotherapy, we offered Miriam the Surrey Institute's bespoke eating regime and various other weight loss tips which she took on very quickly and easily.
She said "It's just so simple to do because I don't have to count calories or weigh any food or even really think about what I'm going to eat. I found because I was just eating normal food, I could combine it with my normal family meals. In particular, the fridge/freezer idea was a great weight loss tip and it really struck a chord with me and helped to keep my motivation focused and high which made it much easier to stay on track. It was as if all the weight loss tips were on steroids."
The big change for Miriam was the change in behaviours. Her newfound ability to eat more appropriately, together with the lack of cravings for inappropriate food, was a big surprise to her. Also, because of the nature of the eating plan, she could go out, have fun and enjoy herself, something she always struggled with on other diet regimes.
*In the first two weeks Miriam lost just under a stone and the weight loss continued at a fairly steady rate, culminating in losing 3 stone in just twelve weeks, averaging a loss of 3.5 lbs a week.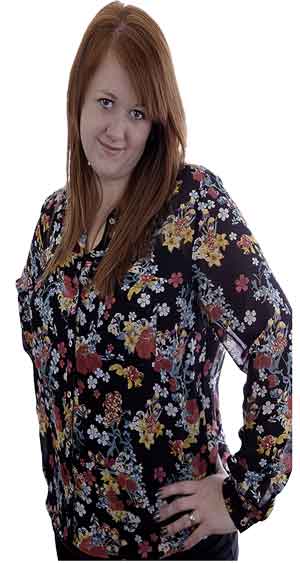 Miriam's weight loss tips in person