Hypnotherapy training – the key facts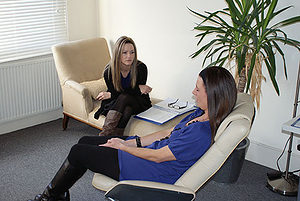 There are numerous types of courses, training providers and qualifications to choose from when looking to train to be a hypnotherapist. However there are key factors you need to be aware of, as often you may not discover the problems until you have begun the course and it is too late.
Many courses offer training in different types of techniques for students wishing to learn hypnotherapy, but unfortunately these techniques do not necessarily make the student a good therapist.
In many cases the training courses rely very heavily on techniques that students then become reliant on. They are taught that certain techniques are designed for certain problems, but this is absolutely not the case. In fact most techniques used in hypnotherapy can be adapted to the individual client to resolve many of their problems.
Most training is incorrect as it teaches the student to try and match the client's problem with the technique learnt; this however is very ineffective and leads to bad hypnotherapists. Students that train to be a hypnotherapist should be educated in how to THINK like a therapist as oppose to how to ACT like one.
When to train to be a hypnotherapist
This is an import factor. Hypnotherapists that train to be a hypnotherapist too young really struggle to attract and keep clients. And if the clients stop after just a couple of sessions they are unlikely to make the changes they are looking for. This leads to the hypnotherapist acquiring a bad reputation and that will destroy any fledgling therapy business.
In my experience people that train to be a hypnotherapist below the age of 30 rarely succeed in developing a successful career. Read more in our article In hypnotherapy training older is better.
Which hypnotherapy course is best?
Good hypnotherapists need to begin by understanding what the client's subconscious is hoping to achieve, or the objectives of the treatment in terms of the problem the client faces.
No matter what technique is used, very little can be achieved without understanding this. Therefore it is paramount to understand the motivations and perceptions of the subconscious mind, in order to effectively help the client. Courses which do not focus on this important factor are setting their students up for bad practice.
The environment in which you train in must be closely related to a genuine therapeutic environment. Many training schools have the theory and practical training conducted in one single room, which again is ineffective. So be very cautious as to where the training is being held and in what environment. Do not be afraid to ask.
Beware of fake testimonials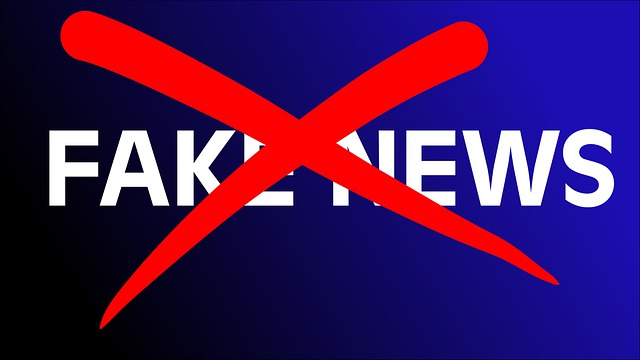 Beware of fake testimonials on school websites. Anybody can write their own reviews and testimonials cannot be relied upon. Look for independent reviews i.e. reviews on sites like trustedpractitioner.com, ratingscoop.com or trustpilot.com.
These type of review sites do not allow the schools to control what the contributors say. This means you tend to get more valid information about the school. The more reviews they have the more likely the validity of the reviews.
You can see our reviews on our school at the bottom of our hypnotherapy diploma page. If you would like to see the reviews of our therapists and trainers see what our clients say about us. There are around 140 (at the time of writing) going back 5 years.
Make sure you train to be a hypnotherapist in an effective way
In many cases you train to be a hypnotherapist in hotels, bars, public places and even in large auditoriums, with several hundred students asked to practice their skills at any one time! The noise in itself would be stressful and off putting, but with so many numbers of students, it is impossible for every person to have any time with a trainer on a personal level.
It is therefore important to have dedicated breakout rooms where students have the opportunity to practice their skills in an appropriate environment.
Obviously training will consist of case studies, but it is important to prepare the student for real clients with real problems. Be wary of training providers that do not offer the opportunity to work with real clients before handing out a certificate. The first client a student will see will most likely be a very anxious time. A nervous hypnotherapist with an unfamiliar client in an unsupervised environment is certainly not a good idea. Many keen hypnotherapists have been put off at the very beginning due to negative experiences. You need to ensure this does not happen.
How we think you should train to be a hypnotherapist
The training we provide however is designed to be incorporated with real clients who are screened by us to ensure they are suitable. We are also at hand at any time to supervise or assist with any issues the student may experience. This allows the student to become familiar with the process and working with real people who have real problems. This also gives the student an opportunity to analyse and monitor progress with their client and gain confidence in their ability as an effective hypnotherapist. All sessions are conducted in specialised therapy rooms, which is better for both the student and the client. We would suggest that any course you choose should offer a similar approach.
When looking for a training provider for hypnotherapy, you need to ensure that the trainer is a practising hypnotherapist themselves. In many cases, hypnotherapists who teach do not have many hours of experience with clients themselves. This is obviously very concerning as to their ability to practise, never mind teach. You can perhaps check by calling them to request an appointment, and if they no longer see clients or they can see you immediately this is always a cause for concern. If a hypnotherapist doesn't practise hypnotherapy then they are unlikely to be updating their skills, or they may not have had business due to being ineffective themselves.
So once you find a training school and a course you are interested in, research the history of the therapist and their business and reviews. Most good hypnotherapists will be more than happy to share their details of qualifications and experience.
Paul Howard is a trainer and practising hypnotherapist at The Surrey Institute of Clinical Hypnotherapy in Wallington, Surrey, UK.
The Surrey Institute of Clinical Hypnotherapy are a hypnotherapy training institute based in Wallington Surrey. They run intensive and weekend hypnotherapy diploma courses both in person and limited number of hypnotherapy courses online throughout the year. Their courses are always done in small groups and the qualification is accepted by the major hypnotherapy governing bodies.