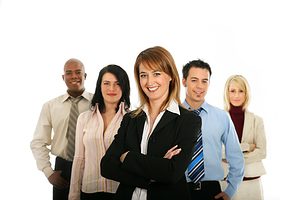 Because of the way it has been portrayed through the years, people often ask "Is hypnotherapy effective?". Well, studies have now shown that hypnotherapy has an impact on the brain which may be recorded scientifically.
Research carried out by Stanford University pointed out that when volunteers were told under hypnosis that they were looking at coloured objects, the areas of the brain which processes colour showed raised blood flow, even though the physical objects were in fact black and white. This indicates that hypnosis can modify perceptions. A hypnotherapist can use this system to change harmful behaviour and bring about constructive changes.
Because of this research, hypnotherapy can be considered a real treatment option for those who need help with anxiety and panic, sleep problems and all kinds of medical issues. Hypnotherapy specialist techniques can be used in addition to prescribed drugs or as an alternative to them. This study helps to confirm that hypnotherapy can be used to create change at a physical level to boost the effect of therapeutic change.
Right after the use of hypnotherapy, numerous people have made positive changes that have significantly improved the quality of their life. An individual can accomplish so much if they do not have a mind-set that slows down their progress.
Many people have been relieved to discover that they can use the natural process of hypnotherapy effectively to resolve their problems, specifically those with panic and anxiety, depression and stress related problems. The mind can be aided through a hypnotic approach to eliminate irrational beliefs and feelings, so that people are able to truly feel in control and accomplish things they never imagined possible.
Hypnosis can also help people overcome various problem behaviours, including smoking cigarettes, binge drinking and over eating. A hypnotheraputic approach is an approach that can alter the mindset to remove troubles and enhance the client's behaviour.
All those who have previously been sceptical about hypnotherapy because they have only seen it used for entertainment purposes, can now trust in the process and not hesitate to utilise the skills of a hypnotherapist.
Stanford University has provided evidence needed to disregard any criticism and has in fact proved its capability. This scientific discovery, combined with the various other case studies demonstrating the incredible results following the use of a hypnotheraputic approach, may hopefully allow even more people to make positive changes in their lives.
Hypnotherapy can now be regarded as a scientific solution to the health and well-being of countless people in its own right. So many people can be helped to make long lasting changes to their mind-set by choosing a qualified hypnotherapist who has a professional approach to therapy. It could, in fact, be said that this scientific evidence has changed the course of history for hypnotherapy and hypnotherapists around the globe.
It is essential to make sure that you pick a professional, well qualified and skilled hypnotherapist because the standard of expertise can differ hugely. The Surrey Institute of Clinical Hypnotherapy have several professional hypnotherapists who specialise in different areas.
They practice in and around Surrey.