The ultimate hypnotherapy for weight loss programme
Research shows dieting affects the way your brain works and hormone changes encourage you to eat and store even more fat. It shows that in most cases dieters put on more weight than they lose. This is where hypnotherapy for weight loss can help.
When you have worked as long as we have with clients that are desperate to lose weight, you realise that diets don't work. Hypnotherapy is generally the last resort, clients have tried and failed on every diet you can think of.
The simple fact of the matter is losing weight is easy. The difficult part is changing the behaviours that created the weight gain in the beginning and sabotages any future attempts to lose weight and stay a healthy and attractive size. The big difference is that hypnotherapy creates that behavioural change that diets and fancy eating regimes don't.
Using hypnotherapy for weight loss helps you to return to a sensible way of eating without the heartache and effort normally associated with losing weight and dieting.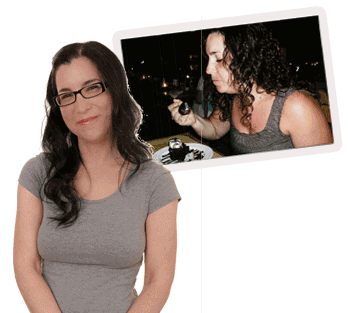 How she took the easy road to losing 5 stone in weight. This true story tells how Becky made the transformation from obese through overweight and then to normal in just 8 months*. Her story is not only inspiring but a real world account of what can be achieved when your mind is in the right place. Read Becky's story…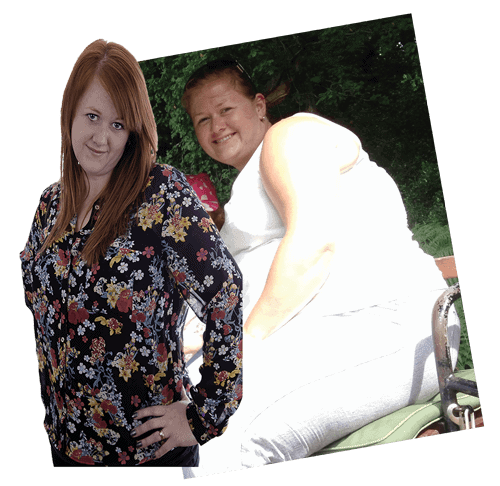 *Miriam lost 3 stone in just 3 short months. Although this is an amazing feat, the real story is how she completely changed her behaviour around food. Bear in mind behavioural changes tend to be long lasting and this can put an end to the constant yo-yo dieting. Read Miriam's weight loss tips…
Factors that create weight gain
How you eat and how it affects your body weight depends on many other factors as well. For example:
Learned behaviour whilst young
Using food as a distraction
Cravings (conditioned responses)
Feelings and emotions
Habitual eating
Quality of your diet
Portion control
Knowledge about food and drink
Exercise level
Drinking water
Genetic issues
Programmes that do not take a number of these factors into consideration are going to have only limited success.  Limited in either the amount of weight loss or how long you can keep it off. Losing weight is a matter of lifestyle change but keeping it off is a matter of using the correct method in the first place.
Using hypnotherapy for weight loss
In our hypnotherapy for weight loss programme we can ask the subconscious to modify your lifestyle without any undue stress or distress. Factors such as old behaviours, feelings and emotions, habits and exercise levels can be altered during the hypnotic process.  Furthermore, we can use hypnotherapy to keep your metabolic rate up, stimulate Leptin and Peptide YY levels and help to suppress Ghrelin by suggesting to your subconscious mind that you are actually eating more than you really are.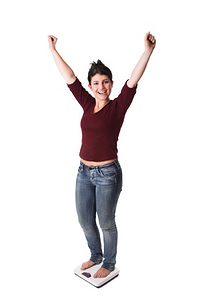 We do this through our Ultimate Slim and Trim from Within™ programme, which uses unique and exclusive techniques developed by us, The Surrey Institute of Clinical Hypnotherapy, so that you can continue to succeed for the rest of your life. When you join our advanced hypnotherapy for weight control programme we support you for as long as you need. Diet programmes alone are unable to do this.
The good news is that you probably already know what you should be eating and you probably know what exercise you should be taking. We don't have to educate you on how and what you should eat and tell you what exercise you should be doing to lose weight.  All we have to do is to use hypnotherapy for weight loss to remove the subconscious programming that is getting in the way of your success.
Why do diets fail?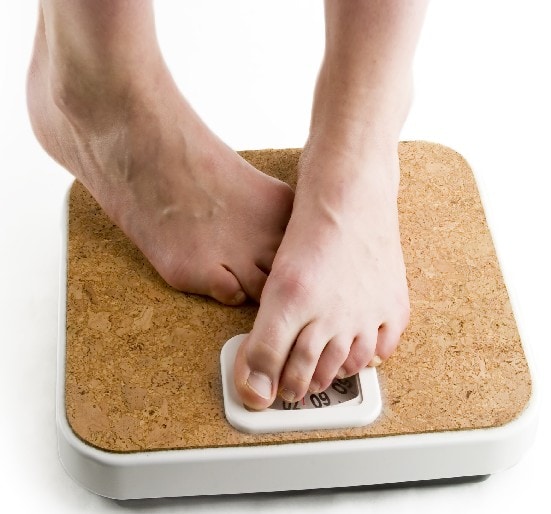 One of the reasons diets fail is because the body reduces its metabolism when we diet (after about 6 weeks), so consequently we need even less calories.  When we stop dieting we need to eat about 400 calories less every day, just to stay at the same weight and this effect can last up to 6 years. See our article It's Official – Dieting Makes you Fat.
Furthermore, the hormone changes within our body actually make life harder for us when we diet. Ghrelin is a hunger-stimulating peptide and hormone and the level increases by 20% when we diet. Add to this the fact that levels of the appetite suppressing hormone, peptide YY, were unusually low and levels of leptin, a hormone that increases the metabolic rate and reduces the hunger feeling, also drop. This leaves people who want and need to lose weight with a battle they just can't win.
So if you really want to lose weight you need to take an approach that takes the hormone and metabolic factors into consideration and also deals with the many other factors that affect weight loss. Our Ultimate Slim and Trim from Within™ programme does this and enables you to have a plan for success that can last the rest of your life. Complete our Weight loss pre-assessment and we will email you back an individual plan of how The Ultimate Slim and Trim from Within™ programme could help you.
The Ultimate Hypnotherapy for Weight Loss Programme
This is a programme focused on changing your behaviour. If you know what you want to change, we can help you to make the changes. This programme includes 6 sessions of hypnotherapy for weight loss, one to one with a therapist.
You can complete the The Ultimate Slim and Trim from Within programme on a one to one basis in 4 or 6 sessions. These sessions cost £70 (£80 evenings and weekends) each. Please call 0800 849 7001 or complete our Weight loss pre-assessment and start using hypnotherapy for weight loss and get your life back on track.
---
4.9 out of 5 stars (53 ratings)
---
Verified Client

Anxiety-a thing of the past for me. Cannot believe how different I feel after such a short time.

  

Julie

 on May 29, 2018 at 22:00:18

I came to have hyponotherpy as my mother had passed away 7 months ago and I was suffering with anxiety, I felt that the anxiety was getting in the way of everything that I was doing even stopping me from greaving my mum. I had my doubts that hyponotherpy could help me but my daughter had recommended SICH as she had used them successfully in the past for panic attack's. I felt that it was worth a try and that I had to do something. (I didn't want to go to my doctor as I felt silly and did not want to be put on medication) .i am absolutely amazed at the results of my hyponotherpy sessions, my outlook has completely changed, I feel like "me "again , I have more energy as I'm not wasting it on pointless worrying . I can finally "greave " my mum in a positive way ... I have learnt that I have control of how I feel and that guilt is really a pointless waste of time. I am writing this a week after my last session and I have had an unbelievable shocking stressful week but I am pleased to report that although it has been a very sad time, I have been able to step up and be strong and help in a productive way through the week without any anxiety.

The Surrey Institute of Clinical Hypnotherapy:

  Thank you, Julie, I'm so glad you are doing well.
---
Verified Client

Anxiety issues

  

JD

 on May 22, 2018 at 21:37:11

First I was a bit cautious about trying hypnotherapy as I was not sure what to expect. However, as my anxiety was getting worse, I was very keen to try anything to help me get out of the constant state of fear and racing heart and mind. After the very first session I already felt very hopeful about this technique. Paul H. is a very honest and easy to talk to person and despite my very shy personality and deep insecurities, I felt very comfortable discussing all my issues with him. I also very much appreciated all the advice Paul's given me. It was a real eye opener to see how many of my issues have connection to my past and how much I kept holding onto all my negative beliefs all these years. There has been a lot of questions constantly on my mind for many years and I very much appreciated the constant sense of relief I felt after they finally got answered. I found the therapy very effective, helpful and would very much recommend it to anyone who is no longer willing to put up with their anxiety. Again, thank you very much for everything, Paul.
---
Verified Client

It worked! Four sessions for anxiety and fear of flying- the sessions were worth every penny.

  

Lucy Furlong

 on May 01, 2018 at 13:26:40

I went to see Paul because I was flying to the USA for a holiday, and to get married, and had been struggling with general anxiety disorder and a fear of flying for several years. Four sessions later, three focused on the anxiety, and the final one on flying, I managed to fly to New York, then Houston and then San Fransisco, and had a wonderful wedding day! Not only that but I have also experienced a significant reduction in the daily anxiety I was experiencing, which has made life a whole lot easier and more enjoyable! I am so pleased I discovered the Surrey Institute of Clinical Hypnotherapy - Paul was friendly and helpful and put me at ease. The sessions were worth every penny.

The Surrey Institute of Clinical Hypnotherapy:

  Thank you Lucy. I hope your married life is all you wanted.
---
Verified Client

My confidence at work is much improved

  

Mr P

 on April 21, 2018 at 16:04:42

Paul Howard has successfully addressed two problems I've had - a fear of public speaking and a lack of confidence at work. The sessions have been very therapeutic - both the way he skillfully got to the root of the problems and then the highly effective hypnosis which I have been able to play back at home. I've felt a different person after each session, able to shed a lot of the negative thoughts that have built up and being much happier in myself. I'm now better equipped to take on challenges without my subconscious self holding me back.

The Surrey Institute of Clinical Hypnotherapy:

  Thank you Peter so glad you are doing well.
---
Verified Client

Helped me so much

  

Jasmine-Amy

 on April 14, 2018 at 22:12:48

I went to Suzannah for help with a really traumatic incident that I was struggling to move on from. I had 4 sessions with Suzannah. Each time I visited the practice, she made me feel so comfortable and at ease. She was not judgmental in any way and made me feel very safe. She was very understanding of my circumstances and really helped me. She recorded all my sessions so I could listen at home too and she adapted the sessions to what I needed help with for that week. After my 4 sessions with Suzannah, she was still available when I needed advice and I'm so grateful for that. Such a lovely woman and a wonderful hypnotherapist. She has helped me so much! I will definitely be returning to Suzannah if I feel I need any other sessions in the future and I would highly recommend Suzannah
---
Verified Client

Amazing result after only a few sessions.

  

C

 on April 13, 2018 at 13:28:30

I came to see Paul Howard to help with confidence issues, and social anxiety symptoms. He took his time to listen to all my worries, and concerns, and what I wanted changed. He was clever in finding out where my confidence, and social anxiety issues came from, and made a treatment plan. I felt very comfortable being open with Paul, and it was easy to relax into hypnotherapy sessions. After only 4 sessions, I noticed a huge difference in how I felt about my confidence, and started to live my life more as someone with confidence would. I even applied for a job I would normally have shied away from, and got it ! Would highly recommend seeing Paul for social anxiety issues.
---
Verified Client

Child with sleep issues.

  

Kate Slatter

 on March 18, 2018 at 16:04:18

I recently brought my daughter Emily to see Suzannah as she has been suffering with nightmares and had been frightened to sleep on her own for around 6 months. Suzannah spent the first part of our session putting Emily at ease and finding out in depth all about her fears. She did a couple of visualisations and then went on to the main hypnotherapy. Emily 'woke up' from her session excited and happy, the effect was immediate. We had another session with Suzannah a week later where she worked on Emily's confidence and self-belief. Since the sessions Emily has been a lot happier in herself and has been sleeping in her own room again. We both really liked Suzannah and I felt that she has a natural way with children. I wouldn't hesitate to recommend her and would definitely go back to her should we need any help in the future.
---
Verified Client

Clearly a life-changing experience

  

Mrs Hendry

 on March 15, 2018 at 10:33:57

I can't recommend highly enough The Surrey Institute of Clinical Hypnotherapy. I did 3 sessions with Paul Howard confronting my fear of flying and other issues. The sessions were very professional and he spent time beforehand to explain how clinical hypnotherapy works and the entire process of hypnosis . I felt safe and listened to . As a result of the sessions, I no longer fear getting on a plane and have been travelling in comfort ever since. Paul made me understand what causes fear on the first place and how to battle against it. After only 3 sessions, I have better understanding about the world around me and Paul has given me the tools to go thru everyday life without stress. My communication with Paul Howard and the sessions, gave me new strengths and I decided to enrol into one of the courses The Surrey Institute of Clinical Hypnotherapy runs . Clearly a life-changing experience .
---
Verified Client

Anxiety cured and inner peace secured

  

Lindsay

 on February 22, 2018 at 22:48:01

Hi, I went to see Paul Howard looking for a new approach to anxiety issues, to be able to relax, embrace calm and to change my responses to unwanted and unsolicited stimuli. After four sessions I am living life differently as I want to live it and I now feel free to make choices when before I was paralysed but an inexplicable fear. I'm very pleased at my decision to try hypnotherapy, being originally very sceptical. Paul has helped me understand the role I play in my own anxiety and I now understand I am not in control. I have felt a deep calm descend over me in the past week which I have never felt before. Well worth the investment. Thank you for giving me a life!
---
Verified Client

A success and highly recommend

  

Russ

 on February 15, 2018 at 15:11:48

I visited the clinic for hypnotherapy to stop smoking. I saw Suzi Miller who I thought was absolutely fantastic. I was sceptical at first but her joyous manner relaxed me and I was hypnotised on the first attempt. I haven't smoked for 4 months now and have been back for a top up session as I was thinking about it on a few occasions. I feel fitter, healthier, and have about £250 a month to use on something other than smoking cigarettes. Highly recommend if you're looking to give up and ask for Suzi, she's brilliant. Russ. Wallington.
---
---


For 50 years we have been living with many fictitious beliefs about weight loss.
Now the truth is out. Read Olivia's story and the dramatic effect it had on her life.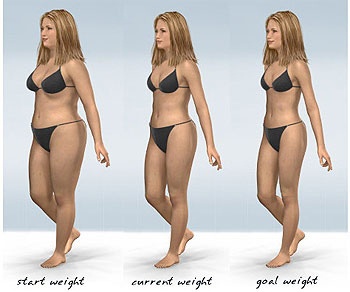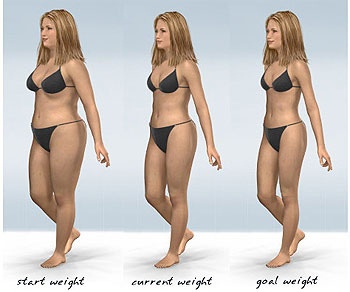 Then, I would like to send you regular emails to help you to start taking control of your weight and give you a chance to think, feel and relate to food differently.
Free Weight Loss Tips and Tricks Email List
Sign up and get FREE entry for our prize draw for 4 standard hypnotherapy sessions
---