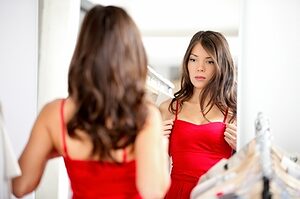 A good number of people will encounter highs and lows in their confidence levels throughout their lifetime; but for a lot of us, some of life's experiences can make it difficult to recover from low confidence fully. Low confidence can make it tricky to cope in numerous areas, including work, social and stressful scenarios. Low self confidence doesn't always follow from a failure or bad encounter, it can simply be a natural progression of having low self-esteem.
Outward warning signs of low confidence include appearing shy, nervous or socially withdrawn, especially in confrontational or stressful scenarios.
The important thing to recall is that we are not born with low confidence. It is a learned response which is often the result of an utter failure, bullying, or numerous years of critical parenting.
Not only can ongoing low self-confidence damage self-worth, but it can also lead to a host of other difficulties, such as stress, depression and anxiousness. People with low confidence frequently indulge in negative thinking patterns and these behaviours can set up feelings of worthlessness and inappropriate beliefs about themselves. Not treated, low confidence can have a knock-on effect and spread to all areas of life, from our capability to maintain a job to our capability to maintain supportive relationships.
However, confidence issues can be dealt with effectively with the right kind of help. Typically, feelings of low confidence are the consequence of behavioural patterns. By replacing these habitual thought processes and giving back a degree of control, confidence quickly returns. Increased levels of confidence are noticeable in a large number of areas, such as our performance while in front of others and, of course, our interactions with the people around us.
Using hypnotherapy is one of the most effective ways of eliminating low confidence and it can quickly help to make significant improvements in the person's confidence levels. The hypnotherapist should seek out the actual cause of the feelings of low confidence and handle whatever emerges.
The hypnotherapist is likely to suggest new thought processes to the subconscious mind to replace the old patterns of behaviour. The strategies used by hypnotherapists are designed to gently find any underlying problems, and tackle factors that may have been suppressing your confidence and ability to lead a normal, everyday life.
Paul Howard, an established hypnotherapist, who works at The Surrey Institute of Clinical Hypnotherapy, explained, "Our self image is one of the most important things to us. However, when our self image is affected negatively by a life experience, that tends to lower our confidence levels as well. This is the case with many of the clients we see."