Building confidence through changing long standing beliefs
Confidence is a positive feeling arising from an appreciation of one's own abilities, which means that you're able to beat all the challenges in your life! Acting confident teaches your subconscious, a new behaviour, in a natural way that integrates into your normal way of life. We need confidence in ALL areas of our life, from getting up in the morning until we go to bed at night each and every day. Hypnotherapy for confidence releases the confidence you were born with.
We face many different challenges from relationships, work, health, education, finance and planning the future. If we don't have an abundance of confidence we can find that small things throw us off track, slow us down and cause anxiety. Confidence is something that you are born with, anxiety is something that you learn. Using hypnotherapy for confidence we can help you to release old beliefs and to change your current behaviour.
How hypnotherapy helps build confidence
Using hypnotherapy for confidence
We use hypnotherapy for confidence with many clients with low self-confidence, low self-worth and low self-esteem. Some of the most common issues are :-
Social Anxiety
Dating
Interviews
Lack of confidence
Public speaking
Presentations
Driving test nerves
Low self-esteem
Pre-test nerves
Exam pressures
Stage fright
Shyness
Fear of rejection
Fear of driving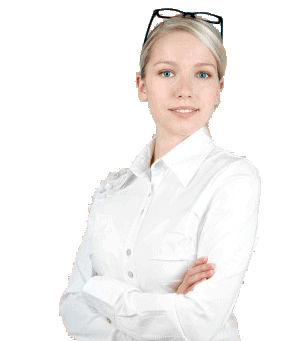 How can hypnotherapy for confidence help you?
Hypnotherapy for confidence helps challenge negative thought processes and limiting beliefs and can eliminate self-doubt allowing you to generate a more positive future, improving self-image and increasing determination.
Lack of confidence can be rooted in negative experiences as a child or teenager, or significant difficult events in our adult life. If these negative experiences are not dealt with they can set a precedent for future achievement. It can be beneficial to pinpoint the initial sensitising event of the confidence problem and use hypnotherapy for confidence to change negative thought processes. Confidence can also be affected by simple day to day living a mistake or two here and there and if this all builds up your confidence can take a plummet. Utilising the full potential of the sub-conscious mind, we use hypnotherapy for confidence to improve self-image and create a more positive self-image.
---
4.9 out of 5 stars (58 ratings)
---
Verified Client

Amazing result after only a few sessions.

  

C

 on April 13, 2018 at 13:28:30

I came to see Paul Howard to help with confidence issues, and social anxiety symptoms. He took his time to listen to all my worries, and concerns, and what I wanted changed. He was clever in finding out where my confidence, and social anxiety issues came from, and made a treatment plan. I felt very comfortable being open with Paul, and it was easy to relax into hypnotherapy sessions. After only 4 sessions, I noticed a huge difference in how I felt about my confidence, and started to live my life more as someone with confidence would. I even applied for a job I would normally have shied away from, and got it ! Would highly recommend seeing Paul for social anxiety issues.
---
Verified Client

Clearly a life-changing experience

  

Mrs Hendry

 on March 15, 2018 at 10:33:57

I can't recommend highly enough The Surrey Institute of Clinical Hypnotherapy. I did 3 sessions with Paul Howard confronting my fear of flying and other issues. The sessions were very professional and he spent time beforehand to explain how clinical hypnotherapy works and the entire process of hypnosis . I felt safe and listened to . As a result of the sessions, I no longer fear getting on a plane and have been travelling in comfort ever since. Paul made me understand what causes fear on the first place and how to battle against it. After only 3 sessions, I have better understanding about the world around me and Paul has given me the tools to go thru everyday life without stress. My communication with Paul Howard and the sessions, gave me new strengths and I decided to enrol into one of the courses The Surrey Institute of Clinical Hypnotherapy runs . Clearly a life-changing experience .
---
Verified Client

Best choice I have ever made.

  

Charlotte

 on November 08, 2017 at 08:33:47

I came to resolve my anxiety and self deprecation. Honestly the BEST decision I have ever made - Paul was so easy to talk to and really understood where I was coming from. This has been life altering and could not recommend enough. Thank you so so much.
---
Exam nerves that froze me to the point of failure

  

Pauline Mccullough

 on October 24, 2016 at 15:47:59

I came for hypnotherapy to ease my fears of taking an exam...I had failed the exam twice before, so felt going down the hypnotherapy route might help. I passed my third attempt. Paul was brilliant, the session and on-going recorded session that I was able to tap into at my leisure put me in a place of control. I highly recommend this company, I would definitely go back if I was faced with a situation again I felt would warrant support from Paul.
---
I Feel a New Person Now

  

Mark Eastwood

 on October 14, 2016 at 12:05:55

I would like to sincerely thank Paul Howard of the Surrey Institute of Clinical Hypnotherapy who has helped me greatly to overcome a number of issues that I wanted to resolve. I feel a new person now. Specifically Paul is very direct, honest and out to help. I don't understand why more people do not seek out hypnotherapy - it can help improve so many areas of life quickly and permanently (in my experience).
---
Verified Client

Wounderful experience

  

Pauline

 on July 28, 2017 at 11:52:39

Thank you so much for helping me in 5 weeks hypnotherapy at the Surrey institute change my life the whole experience was tailored around my needs, it was not rushed and I felt very welcome ,and I now have the courage to move on.
---
Thank you

  

Bersani Peiris

 on June 30, 2017 at 07:22:16

I came for hypnotherapy to help me in confidence building and anxiety which I had been suffering for many years, I found the sessions very useful to change my behaviour and my outloook towards life, which I am very greatfull to Paul Howard.

The Surrey Institute of Clinical Hypnotherapy:

  Thankyou for your lovely comment
---
Successful Hypnotherapy for Claustrophobia / Agoraphobia

  

Alistair Robinson

 on December 28, 2016 at 11:26:41

I came for hypnotherapy with SICH as a last resort to resolve my issues with claustrophobia / agoraphobia. I say last resort as I have used many therapists in the past with varying results, but SICH came highly recommended so I thought I would give them a chance. I found Paul to be very professional and he took the necessary time to try to get to the root of the problem before commencing therapy, which no other therapist had done. The sessions were also targeted to my particular issues, with the final session timed to be a day or so before I flew (a particular problem for me). As it transpired, I remained completely calm throughout the whole flying experience, which is quite a result. Hence, I can conclude that I found hypnotherapy to be very useful in helping me to change my behaviours.
---
For me it was just what I needed

  

Susan Gibson

 on December 20, 2016 at 21:50:12

I am at a time of significant change in my life. I had been for counselling but found myself trying to find connections to past events in order to explain current situations and it just didn't sit right with me. I felt like I needed someone to get inside my head, tweak the things I needed to tweak and get out again, leaving me feeling more positive and ready to face the world. The sessions I had with Paul Howard did just that. We discussed what I wanted to address in my life and the hypnotherapy itself put the power in my hands to deal with what I need to deal with. It's early days in the whole process, but so far so good.
---