Lots of people are turning to hypnotherapy treatments for a variety of problems, as opposed to conventional approaches. Excessive weight and over eating is now widespread and is causing massive problems for the individual and society in general.
There is a plethora of diets on the market, each offering miracle cures to weight loss and reducing our intake of food. There are always lots of claims without much substance.
Most people that come for hypnotherapy for weight loss have tried many other weight reduction techniques without success.
Hypnotherapy for weight loss approaches look to make changes within the subconscious mind, which can make a significant difference to the way we relate to food and our desire to eat.
Our hypnotherapy for weight loss system will consider the many different elements that might contribute to unnecessary eating and obesity. Things like the learned behaviours that we acquired whilst growing.
We would also address things like:-
Patterns of eating
Food cravings
Quality of the diet
Portion control
Dietary habits
Understanding how to eat properly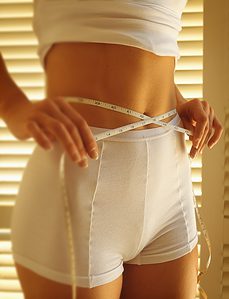 Hypnotherapy tends to focus on behavioural change instead of what is allowed or not allowed. Most diets, if not all, tend NOT to consider many of these essential aspects that all have to be addressed for weight management to be productive and maintained successfully.
---

For 50 years we have been living with many fictitious beliefs about weight loss.
Now the truth is out. Read Olivia's story and the dramatic effect it had on her life.
Then, I would like to send you regular emails to help you to start taking control of your weight and give you a chance to think, feel and relate to food differently. I want you to know upfront that I will send you one or two emails every week.
Weight Loss Tips and Tricks Emails
Sign up and get FREE entry for our prize draw for 4 standard hypnotherapy sessions
---
What diets don't generally tell you is that the body reduces metabolism, so you need even fewer calories in order to maintain weight loss, this suppression can last from anything up to 6 years and the hormones that change within the body as a result of dieting make it increasingly difficult to lose weight and keep it off.
Hypnotherapy for weight loss for success
Hypnotherapy is successful in taking care of those who are obese or overweight as it understands the person on many levels and gains an understanding of the relationship their mind has with food. Using hypnotherapeutic treatments a person's mindset towards food can be changed. In some cases the hypnotherapist will help the customer overcome any problems with powerful yearnings and motivation as the programme progresses making it easier to remain on course and succeed. To sum up making use of hypnotherapy specialist techniques can tackle the problems connected with dieting as well as keeping the motivation high and helping to change the habits around food.
Paul Howard from The Surrey Institute of Clinical Hypnotherapy based in Surrey explained why in their view hypnotherapy is extremely effective in alleviating inappropriate behaviours and thought around food, "The facts are that you have been hypnotised all your life to eat certain foods for pleasure. Things like chocolate are often given as a treat or reward for good behaviour. This creates an association between chocolate and pleasure i.e. a learnt behaviour or conditioned response. So our job is to de-hypnotise you so you can view these foods for what they are! Just food that happens to taste nice."