In a study of 100 previous anxiety clients we found that 81% had their parental love either withdrawn or it did not exist in the first place.
In our analysis of previous hypnotherapy clients we looked at 100 clients that presented with either social anxiety or agoraphobic type anxiety. The clients were drawn at random over a three year period between 2007 and 2010.
In the study, 59 had agoraphobia type anxieties (fear of travelling, fear of driving on motorways, fear of crowded places, etc) and 41 had social anxiety (fear of public speaking, fear of talking in public, fear of being the centre of attention, etc).
When we looked at the parental figures we discovered that 81 out of the 100 clients had the perception that either parental love was removed before the age of 13 or it never actually existed in the first place.
We defined parental love being removed as :-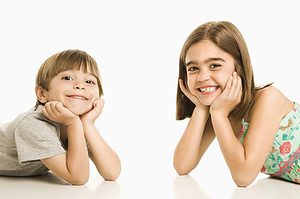 Divorce or separation
Death
Prison sentence
Working away from home
We defined love not existing in the first place as :-
Parent not tactile (unable to show love)
Single parent (opposite sex parent to the child missing)
Mental illness
We found when parental love was removed the child had feelings of low self-worth and as an adult they grew up with feelings of "I'm not good enough" and "unlovable". Whereas, when the love of the opposite parent never existed, the child lacked confidence, particularly in social situations and this carried over to adult life.
Interestingly, with single parent situations it only seemed to be a significant factor if the missing parent was the opposite sex to the child.
Our findings have huge significance to parents and parenting and add to the enormous pressure already on the shoulders of parents. It shows the importance of loving and showing love to the development of the child and that absentee parenting can have a dramatic effect to the child in later life.
Below is a check list of things that we would recommend that both parents do for their children to give them the best start in life.
Show affection often (cuddles, hugs and kisses)
Listen (spend real time listening to them)
Give the child specific boundaries (and stick to them)
Play (spend at least 15 minutes actively playing with the child every day)
Involve them in your social activities
Parents that don't make the effort to do the above will be sending their children to our door 30 years later.
Paul Howard, the anxiety specialist at The Surrey Institute of Clinical Hypnotherapy, said,
"The results have quite important ramifications on parents. It shows how important it is for the development of their children to show their feelings of love for their children in a demonstrable way."
Howard went on to say,
"Our analysis shows the important role that love plays in the development of our children and, more importantly, how the lack of it can have serious ramifications in later life. However, although the findings are significant, the results are of course skewed as we can only analyse the clients that have come for hypnotherapy for anxiety. We have no idea how many people in the general population have the same or similar childhood experiences that never experience anxiety."
These findings are very important and we believe that they warrant further study, incorporating data from the general public, not just from people seeking help through hypnotherapy. We would welcome your comments on our findings. If you have personal experience please comment below.
In the study, the breakdown of presenting issues were :-
Fear of being sick in public
Fear of presentations
Fear of crowded places
Fear of transport
Fear of needing the toilet
Fear of public speaking
Claustrophobia
Fear of lifts
Fear of driving
Fear of blushing
Exam nerves