"At the Surrey Institute we train people from all walks of life to become effective hypnotherapists by offering practical hypnotherapy training but finding effective hypnotherapy training is a task in its own right."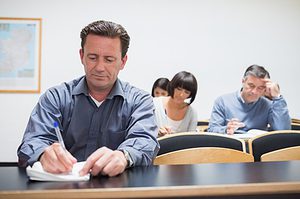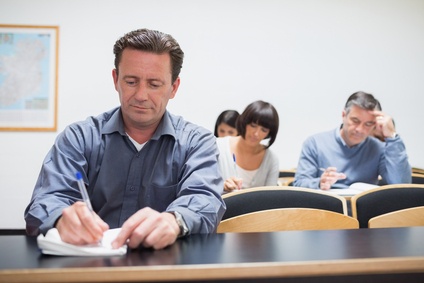 Changing careers is something which is becoming more common, with thousands of people opting to say goodbye to their mundane office jobs and embark on a journey of training to learn something new and challenging. And for many people who have very little experience, it can be an incredibly daunting prospect to enter an unfamiliar workplace.
What to look for in effective hypnotherapy training
Here at our hypnotherapy training institute, based in Surrey, we focus on training no more than 10 people at any one time. This fact alone allows us to offer far more effective hypnotherapy training than most other schools. We prefer a more individual approach, ensuring a low student to lecturer ratio and thus a more effective hypnotherapy training.
You may be aware that in large training events it can be difficult, if not impossible, to get any one to one time with the trainer. And even if you are a confident and assertive type of person, often it seems you were lucky to get answers to only a handful of questions.
As well as the difficulty of being able to ask direct questions to the trainer, large numbers of people at training events can cause problems for people who are struggling to understand. People learn at different rates, and it is easy for someone to become confused and not feel able to interrupt and ask for help.
These are just some of the reasons students benefit greatly from smaller class sizes so they can get the best hypnotherapy training.
The constant interaction between students and trainers throughout the course ensures that everybody gets an appropriate amount of time to work through any difficult areas on a one to one basis, and students learn effectively. As with class sizes in schools, it is much more preferable to have smaller class sizes as this allows each student to get more effective hypnotherapy training.
As there are so many different types of hypnotherapy training, it can be difficult to decide which school to go with and which type of training is best for you. Any accredited hypnotherapy training should be able to offer effective hypnotherapy training but they often don't. Many offer distance learning which does not offer the benefits of hypnotherapy training online. There is a big difference
Some courses offer intensive training of only a week, that promise to give you qualified status at the end. The problem is, are you really going to be effective in solving your client's problems with so little training? Probably not, and this will inevitably lead to a bad reputation where clients will not pass on your details or return for further treatment in the future. Therefore, this type of course should really be avoided, as it tends to be very low on quality of training.
Other training schools offer an array of different esoteric techniques. These techniques include past life regression (PLR), crystal and spiritual healing or chakra. The list can be endless and is hardly appropriate for clinical hypnotherapy training.
This may seem quite appealing to begin with but without specialising in one particular area, it is unlikely that the training will make you effective at being able to treat a client in the best possible way. These types of schools offer a mixed message and a messy approach.
You should also avoid any training that offers distance learning qualifications, as these are in no way effective. Hypnotherapy online training is a much better approach and gives the best option if personal attendance is impossible due to personal circumstances or location.
The hypnotherapy training we offer
On our hypnotherapy diploma course we spend the time studying and training you how to be a hypnotherapist. You need to consider the message you would convey to your clients if you received training from somewhere like this. Are you a jack of all therapies or a master of one?
But hypnotherapy is about people, their thoughts, feelings and beliefs. Unless the hypnotherapy course has a curriculum that is high on practical content, it is unlikely that you will become successful as a hypnotherapist. The hypnotherapy training needs to get in touch with the real issues you are likely to encounter in the field and train you how to deal with it effectively.
The best way to train a hypnotherapist is to educate them to think like one. This practical form of training is best done with a number of case studies, analysing and working out appropriate treatment plans. This can be done using the knowledge and techniques learnt throughout the course.
Our hypnotherapy training classes are based predominantly around practical work and demonstrations. Learning this way can be fun, yet still challenging and help you to understand hypnotherapy in a practical way. Our hypnotherapy diploma is externally accredited by the NCFE. This external accreditation is very important and should be a prerequisite for any hypnotherapy diploma course.
Our documentation is extensive, with a 600 page manual, but we encourage you to read and study at your leisure. This enables a much more practical and proactive approach to the hypnotherapy training and yet still learning and retaining knowledge through theory based work as well.
Obviously the more you put into all aspects of the training, the more effective you will find it to be and the better a hypnotherapist you will become.