One of the most common types of anxiety disorders is social anxiety. The best way to beat social anxiety is to remove any vile, negative thought you may hold about yourself and your capabilities and capacities.
It can create problems in circumstances that many of us take for granted, like being at the checkout in a supermarket or even socialising with a group of friends.
Social anxiety sufferers can alienate themselves from best friends and family, which can lead to further problems, both in the home and, in some cases, at the workplace.
Social anxiety manifests itself in a number of ways, including talking face-to-face with people, reading aloud or writing whilst being watched, queuing in banks, and any circumstance where they are the centre of attention.
A fear of criticism is often quite prominent in this disorder, so sufferers regularly avoid situations where they may be criticised. This is maintained and heightened by any ongoing criticism, which in the main, comes from their own critical self-dialogue.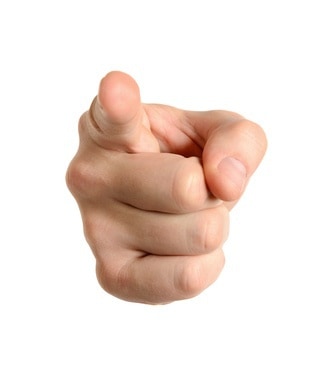 A person with social anxiety can sometimes have low self-worth and feel insecure, which may lead to further problems within relationships.
Without treatment, someone with social phobia problems may develop anxiety attacks which can include nausea, chest pains, shaking and lack of breath.
Further repercussions of this disorder are depressive feelings and an incapacity to relax, which can bring about misuse of alcohol and drugs to attempt to escape their present reality.
It isn't unusual for an individual with severe social anxiety to lose or quit their job, experience marriage breakdown, or perhaps stop socialising, and even day to day living may become difficult.
Obviously, it is a very debilitating disorder if left to grow without check; the great news is that hypnosis is very effective at treating social anxiety at every stage of the condition.
Hypnotherapy helps to establish whether or not there is a hidden issue, perhaps an experience from the past which has developed into feelings of fear, insecurity and anxiousness.
Helping the person to take charge of these thoughts is just part of the remit for hypnotheraputic treatments.
By teaching the subconscious how to change the perception of these memories, as well as changing the behaviour of the person's thinking, we re-establish favourable thinking and feelings of positivity, control and confidence.
Hypnotherapy specialist techniques help the person to remove the associated problems and go back to a normal life, without any social anxiety.
By utilising hypnosis, people find it much easier to be around others and quite frankly just be "normal" again, because they feel more relaxed and in control.
The increasing confidence and self-worth fuel improvement in romantic relationships, work and social settings at an escalating rate.
Paul Howard, a hypnotherapist specialising in social anxiety, and a director of The Surrey Institute of Clinical Hypnotherapy, explained, "The criticism we receive in our early years can, if severe enough, cause social anxiety and set up the desire to do 'things' perfectly. This desire sets up behaviours where the person develops unrealistic perfectionism traits which have an ongoing effect on their work and the people around them. These problems are often the driver to seek treatment for their social anxiety."
---

First, I want to inspire you about Amanda and how she worked through her anxiety and the things she learned that helped her.
Then, I would like to send you regular emails to help you to start taking control and give you a chance to think and feel differently about anxiety. I want you to know upfront that I will send you a few emails every week.
Complete this form and I will tell you about Amanda.
Anxiety Tips and Tricks Emails
Sign up and get FREE entry for our prize draw for 4 standard hypnotherapy sessions